The New Jersey cannabis bill to implement the referendum to amend the state constitution was announced by State Senator Nick Scutari (D-Union) late last night.
Scutari is Chair of the State Senate Judiciary Committee, which has jurisdiction over the bill. State Senate President Steve Sweeney (D-Gloucester) is a sponsor of it as well.
It is highly improper that this bill was introduced so late on a Friday night and is now going to be debated and voted on next week in multiple hearings. While the referendum did pass by an overwhelming 67 percent and won every county in New Jersey, usually there is time for experts to examine the bill to see what provisions it contains.
The Assembly hearing for the bill has been announced for 10 AM Monday before the bill itself was available.
Apparently, they want to vote on it by the 16th.
The Legalization Plan of Nick Scutari
As expected, the bill is similar to S. 2703 which failed in 2019.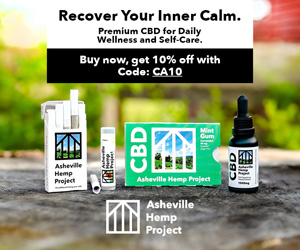 Scutari seems especially eager to have even a bare minimum of adult-use cannabis be available for sale.
While the NJ Cannabis Regulatory Commission (CRC) is expected to have wide autonomy to implement a just industry, the bill does contain some provisions advocates and grassroots activists had hoped to see in terms of licensing.
According to S. 21, 15 percent of licenses must be given to women and veterans, while another 15 percent of licenses must be given to minorities. Conditional licenses where applicants have an easier way to apply will make up 35 percent of the industry. Then microbusinesses with ten or fewer workers will be a quarter of the industry.
That leaves 10 percent of the licenses to likely be obtained by Multi-State Operators (MSOs). That's a good sign.
While it contains provisions for just licenses, there is no mention of homegrow. Most experts and advocates expected that.
Cannabis Tax Money
Something that advocates are not going to like is that a good percentage of cannabis-derived revenue will go to police departments. The money is supposed to go towards training cops to recognize cannabis-impaired drivers. That will not sit well with many. Advocates had been hoping the money would go to inner-city neighborhoods most harmed by the War on Drugs.
Something that troubled the progressive think tank NJ Policy Perspective (NJPP) is that the taxes on cannabis will be too low to be a significant source of revenue for the state. Their initial study of the issue said that the state would accumulate $ 300 million.
It is strange since many thought that the motivation behind some of the politicians pushing cannabis reform was to increase revenue to the state's coffers, especially in the wake of COVID.
NJPP noted that there is a lack of social justice in the bill.
S. 2535, though, is moving in part though to address the specific cannabis crimes and erase pending charges.
While it's not a perfect solution to the cannabis market, it's better than nothing and typical of Jersey politics.