Sativa Cross activists brought their radical tactics to the Madison Town Council to fight the losing battle against their medical cannabis dispensary ban.
Activists Edward "Lefty Grimes and Mike "Bongholeo" Vintzileos of Sativa Cross attended the town hall meeting in Madison, in Morris County, on Monday night. The meeting was devoted to overturning the medical cannabis ban despite approving it early last year.
Several meetings have already been held on this matter.
In 2020, Madison voters approved the adult-use cannabis legalization referendum by 67 percent. Since then, the town has tried to rebuke that, ensuring no medical cannabis dispensaries get approved.
One of the main concerns from Madison residents is it would become "recreational." That would give a "bad look" to the town that has nice "parks, public areas, restaurants, schools, and community gatherings."
Madison currently has multiple liquor stores and bars and is known for its busy traffic along Main Street. So, addressing the problems of increasing addiction or traffic in the area doesn't quite add up.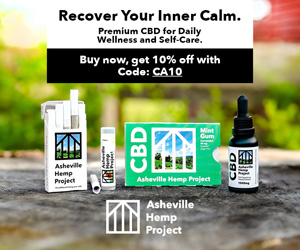 Madison Mayor Bob Conley previously stated it would be nearly impossible for a medical cannabis dispensary to survive financially without recreational sales as well.
The Madison Council voted in December against First Choice Health & Wellness for a medical cannabis dispensary despite a vote earlier in the year in favor of approval. The outrage over that application led to the ban on medical cannabis sales.
Medical Cannabis Debate
Lefty Grimes was there to voice his opinion and met with "snickers" and "ignorance" from residents in favor of the ban.
Baked by the River dispensary owner Jesse Marie Villars of Lambertville in Hunterdon County asked for a "moment of silence" for friends and Madison residents that died from the opioid epidemic. She was told immediately to state her name instead and to sit down if she didn't.
Villars expressed concerns about the stigma described by Madison residents who said medical cannabis would be harmful to children and an uprising of crime in the area. She stated that usage by youth does not increase. Instead, it declines due to dispensaries requiring proof of age.
Local Madison Oppositon
The opposing side discussed the alleged increased risk of teen substance abuse if medical cannabis were allowed. There were not many other facts behind their reasoning. They resorted to saying there "are many risks behind it, so don't allow it in Madison." They also argued that people there in favor of medical cannabis in Madison "were not residents of the town."
A resident in favor of the ban stated that they could drive eight miles away to a medical cannabis dispensary.
Confrontation
That was not enough for Lefty. He is a disabled wheelchair activist who does not have that privilege like other disabled people. They cannot easily hop in a car to get the medicine they need.
The resident stated, "if it's important enough, you can get in your car and travel." She couldn't believe she was seeing someone "in a bong costume and a guitar." Mike Vintzileos as Bongholeo, who performed the song "You can't get no weed here."
Mary Oaks, wife of the late medical cannabis activist Jeff Oakes was there as well to speak in favor of medical cannabis.
Lefty of Sativa Cross said they would not be there if it were for an adult-use cannabis dispensary vote.
"I have zero interest in a flourishing recreational industry and never intend to help Multi-State Operators make more billions of dollars while patients suffer," Vintzileos said.
Lefty expressed concerns about the Madison Town Hall. They failed to have handicapped access for people entering the building.
The police were called toward the end of the meeting and almost escorted Lefty out.
"I filed paperwork to sue the town in the future for their wheelchair access and their lack of Zoom accessibility to the disabled," Lefty said. "They have 30 days to fix the wheelchair entrance, which has been broken for a year."
The Madison Council banned medical cannabis unanimously.
Vintzileos didn't see it as a loss. He knew going in they were going to ban it and finds activism therapeutic.