Abolish the Drug War Coalition New Jersey brought dozens of advocates, policy experts, and impacted voices to the Statehouse in Trenton to demand action.
They gathered yesterday. It was the 50th anniversary of President Richard Nixon's declaration of the War on Drugs. They publicized a report analyzing the drug war and their policy recommendations to end it.
Fifty people gathered on the steps of the Statehouse Annex to represent each year of the War on Drugs.
"The War on Drugs is a war on us. It is a war on our families. It has failed to make us any healthier or safer," New Jersey Policy Perspective Brandon McKoy said.
McKoy said New Jersey spent almost $12 billion on the War on Drugs over the last ten years.
"And all we've gotten for it is greater destruction," he said.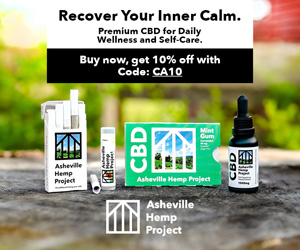 Co-Director Jenna Mellor of the New Jersey Harm Reduction Coalition noted that Portugal decriminalized all drugs in 2011. She said overdose death declined by 80 percent.
"We have had five decades of policies … that harm people who use drugs, systematically target Black and Hispanic Latinx communities," Mellor said.
She noted 80 percent of people who are arrested for drug possession are charged with simple possession. Mellor said many people arrested are addicts who need help.
She added that "legalizing marijuana will not what we need it to do to end the drug war."
Mellor said more money is spent on the drug war than on harm reduction services, community health centers, and other social services.
"The drug war was never about help," she said.
Mellor said that most people who use criminalized substances don't become addicts.
Ending the Drug War
The coalition's policy recommendations are:
Decriminalize all drug use, personal possession, and low-level sales.
Conduct an audit of public agencies to identify and reform punishment-based policies, practices, and regulations that discriminate against or exclude ppl who use drugs.
Invest in equitable, evidence-based policies that prevent drug use and promote the health and well-being of people who use drugs.
Substantially invest in Black and Hispanic/Latinx comms most harmed by drug war arrests.
Make data about drug war enforcement policy available and easily. accessible, and regularly publish racial and gender impact analysis.
McKoy noted New Jersey has a budget surplus of $10 billion. That's due to federal stimulus money after the numbers were calculated. Hence, the New Jersey Legislature is not in a fierce debate over budget as in previous years.
Some cannabis tax sales revenue will indeed go into impact zones which include Black and Hispanic communities most harmed by the drug war, But they likely need more money than that.
"The drug war is something that New Jersey actively doubled down on after President Nixon declared a war on drugs five decades ago," Mellor said.
Fighting 50 Years of Bad Policy
"We are here to take back our communities," said Nafeesah Goldsmith of New Jersey Prison Justice Watch. "I am demanding that this war on us, this drug war, be abolished!"
"Police officers stormed my mother's home when I was 12 years old," she said. "What happened to me, what happened to my family has not been nice."
Despite the police's violent actions, her mother was charged with possession of fewer than two ounces of cannabis, she said.
"I was a casualty of that drug war," she said.
"We cannot count the bodies that have fallen from this war on us," Goldsmith said.
Noting cannabis has been legalized, "What can you do about the trauma?" she asked.
Goldsmith also advocated for needle exchange. So those struggling with addiction can turn in dirty needles for clean needles, which would reduce overdoses.
Justice Demanded
"Abolish the Drug War now! Founder & Executive Director at Salvation and Social Justice Rev. Dr. Charles Boyer exclaimed. "Let my People go!"
He noted Congresswoman Bonnie Watson Coleman (D-NJ-12) introduced a bill along with Congresswoman Cori Bush (D-MO-1) to federally decriminalize drugs.
"You have sinned, and you ought to repent!" Boyer said.
"Because you waged this war on us, you owe us reparations!" he said.
The crowd cheered regarding investment into harmed communities.
"We need you to contact Sweeney and Coughlin and the Governor's office. Tell them to abolish the drug war and stop supporting corrupt cops," he said.
The report notes, "the social and economic conditions of people's lives influence the risks of drug use. Conditions that can be improved by policies that promote racial economic, and social justice."
McKoy said Governor Murphy could sign executive orders to enact some of the demands to end the war on drugs. They are working on getting a bill introduced into the legislature based on other recommendations.
Members of Abolish the Drug War New Jersey coalition include Salvation and Social Justice, New Jersey Policy Perspective, Latino Action Network (on whose board I serve, full disclosure), ACLU-NJ; Doctors for Cannabis Regulation (DFCR), the New Jersey Harm Reduction Coalition; Institute of the Black World 21st Century; Faith In New Jersey; Newark Community Street Team, National Center for Advocacy and Recovery for Behavioral Health (NCAARBH), Reimagining Justice, and Paterson Healing Collective.
Experts are finding that magic mushrooms or psilocybin are effective in treating PTSD, depression, and anxiety.