Assemblyman Gary Schaer (D-36), who represents Passaic and Bergen County, hosted a webinar panel on municipal cannabis policy with leading New Jersey experts.
The panel was hosted "to ensure that municipal officials in the 36th Legislative District understand the growing cannabis industry."
Schaer noted the deadline is August 21st for both cannabis regulations and municipality cannabis policy to be set in place by towns.
No public official or organization has taken responsibility to persuade towns to adopt a model cannabis policy ordinance, leading to towns permanently or temporarily banning facilities. However, Clinton Mayor and League of Municipalities President Janice Kovach said they will work with the ACLU (which leads the pro-cannabis coalition where I represent the Latino Action Network, full disclosure) and municipal officials to promote a model cannabis policy ordinance.
She noted towns can use the revenue from cannabis taxes as a consistent revenue stream versus a one-time injection of money, like the stimulus or a grant.
While the NJ Cannabis Regulatory Commission (CRC) will be issuing no official guidelines before the August deadline, "The commission intends on building a collaborative relationship with the local governments," CRC Chair Dianna Houenou said.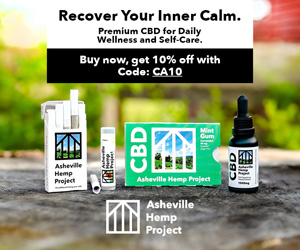 She said that they will be working closely with the towns "once the applications start flowing."
The CRC is between a rock and a hard place. Since it took so long for Governor Phil Murphy to appoint its members, they cannot guide towns before the deadline.
Discussing Municipal Cannabis Policy
"Will of the voters being overruled by the local government?" was a question from the audience posed by moderator Councilwoman Maria Begg-Roberson of Rutherford, NJ in Bergen County.
Kovach said, "the initial request was for an ordinance that would ban."
"It is important to understand we are all trying to do the best we can with the information we have," she said.
Kovach noted many towns are indeed waiting for the CRC rules to be released. She blamed COVID for the League not providing a permissive model cannabis policy ordinance sooner. Kovach said many have negative notions about the industry.
She noted towns can keep dispensaries away from areas where children may be present.
Fruqan Mouzon of the law firm McElroy Deutsch noted that would include schools, daycares and pre-schools, and other places nervous officials wanted to protect.
Kovach noted many people have a Not in My Back Yard (NIMBY) attitude not only toward cannabis but for many businesses that benefit consumers but not residents.
Towns governments, in general, are lazy during summer, meeting fewer times than they usually do throughout the year, which makes meeting the August 21st deadline even more difficult.
Kovach said towns want to "ensure what comes into our community fits in our community."
"For many of us, we're looking at taking the time to do this right," she said.
"No one's made a tally because that number is changing every day. And every day, a town or two is being added to the list," Mouzon said regarding towns adopting a cannabis policy allowing for licensed facilities.
He said there are "plenty of places if you are tuned in and know what's going on."
Mouzon is not worried about his clients finding towns to base their business.
"COVID devastated a lot of small businesses," he said. "The landscape is totally different now. There are so many towns with empty space."
Setting up a New Industry
Houenou said scoring the 2019 application has resumed since the State won the lawsuit but did not set an announcement date. She said they are "working as quickly as we can" on the scoring.
Houenou acknowledged the process has "dragged on a lot longer than anyone wanted" but could not give a firm date for the end.
Todd Johnson, Executive Vice President and head of NJ operations for Justice Grown, explained setting up their dispensary has not been easy. It will open in Ewing in Mercer County later this year. For example, the construction permitting process has been very complicated.
"Nobody had seen these facilities before," Johnson said. He noted they are coping with many safety questions.
"We all got to be advocates in this industry because this is a product making people feel better," he said.
Johnson noted their location has a fence, barb wire, and security cameras to make it safe. He noted they are allowing the Ewing Police to access their cameras.
"This a new industry in this state. And we need to make sure our host municipalities are comfortable every step of the way," he added.
He said research shows more crimes are solved in towns with cannabis dispensaries.
"I'm pretty sure it's because of the security cameras in place," Johnson said.
The six license classes were explained by the New Jersey Cannabis Trade Association (NJCTA) co-founder, Susanna Short.
Mouzon noted distribution and delivery would have an insignificant impact on a town. He explained distribution means a few vans moving products from one facility to another.
"I would say the same for deliveries," he added. "Any town that says no to that hasn't been educated enough on licenses."
Retail has the most impact, he said.
Mouzon said no town wants to do consumption lounges, which would be connected to a dispensary thus far.
Atlantic City might be the only town with a consumption lounge at first.
He added cannabis laws are likely to change over the years, most likely for the better as it becomes more accepted.