Vote Yes for NJ Jobs is an effort to emphasize the economic benefits of the cannabis legalization referendum next Tuesday.
NJ Canna Business Association (NJCBA) President Scott Rudder, who sits on the NJCAN2020 steering committee, serves as the spokesperson for the effort.
Rudder said the discussion led by NJ CAN 2020 has been focused on social and economic justice, which resonates with a large swath of people. He explained that Vote Yes for NJ Jobs is seeking to reach out to different demographics than NJCAN and cast a large net by focusing on jobs and the economy.
"We want to make sure the message in total reaches key points," he said.
The Unconventional Campaign of Vote Yes for NJ Jobs
Vote Yes for NJ Jobs is the public campaign of Building Stronger Communities Action Fund Inc. According to the NJ Election Law Enforcement Commission (NJ ELEC), they raised $700,000 through Scotts Miracle-Gro out of $700,100 on their fundraising report. It was set up by longtime Democratic campaign consultants Keith Furlong and Sean Darcy.
Scotts Miracle-Gro reported in July that its marijuana-focused subsidiary, Hawthorne Gardening Company, earned $302.9 million in the most recent quarter, a 72 percent increase from the year before. They're based in Vancouver, WA, while Scotts is headquartered in Ohio.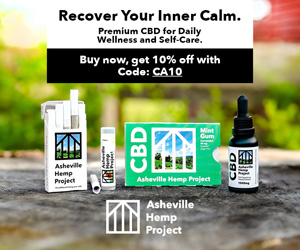 Rudder noted they have been involved in campaigns throughout the country. It's a natural fit since they sell products in the agriculture and gardening sectors.
Due to COVID, Vote Yes for NJ Jobs' efforts has been focused on digital media. Rudder lamented that traditional campaign tactics typically utilized had to be discarded due to COVID.
"We don't have anything to look back on," Rudder said. "There's no 1:1 ratio."
He also said the window for campaigning was limited due to COVID. Typically campaigning would have begun in the spring. However, this spring was the period of COIVD in which people were urged the most to stay home. Many were focused solely on coping with the situation. Thus, Vote for NJ Jobs did not begin campaigning aggressively until after Labor Day.
"The feedback we've been getting is very positive. The message is resonating," Rudder said. "People are looking at this from new lenses."
The idea that legalization could quickly foster the establishment of a new industry is more appealing now than it previously was.
"We have record unemployment in New Jersey and across the country," he said. "That message resonates with people who have lost their jobs."
Rudder emphasized that this effort does not contradict NJ CAN 2020's efforts. From their website, their goals of legalization do not contradict the goals of seeking social and economic justice in the implementation. Moreover, it was not launched with a great deal of fanfare since Rudder did not want to take attention away from NJ CAN 2020 and its effort.
He said it is important that people get the necessary information, and that legalization does not get drowned out in presidential politics.