Virginia and New Mexico have both legalized adult-use cannabis and included homegrow provisions while New Jersey did not.
Democratic Governor Ralph Northam signed legislation into law yesterday legalizing adult-use cannabis possession and establishing an enactment date for commercial production and retail sales.
"Today, together, we celebrate an extraordinary victory for cannabis justice in the Commonwealth." Virginia NORML Executive Director Jenn Michelle Pedini said at the signing ceremony. Pedini also serves as NORML's Development Director.
"Still, we have so much more work ahead, and NORML remains committed to continuing our efforts on behalf of Virginians, with the legislature, with the administration, and with the new Cannabis Control Authority to make sure we do get this right," she added.
Senate Bill 1406 for legalization was introduced by Senator Adam Ebbin (D-30) and Senate President Pro Tempore Senator Louise Lucas (D-18), and House Bill 2312.
Virginia Cannabis Made Legal
Championed by House Majority Leader Delegate Charniele Herring (D-46), it establishes a timeline for their adult-use cannabis market will open.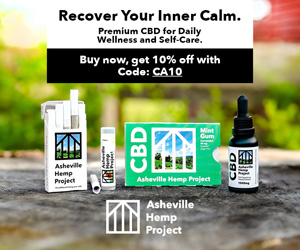 The bill also permits possession of up to one ounce of cannabis and personal homegrow cultivation up to four cannabis plants per household.
New Jersey does not have homegrow but allows possession of up to six ounces.
Personal possession provisions take effect on July 1, 2021. This comes after Governor Northam pushed to have them take effect sooner than the initial legislative bill set.
State regulators must enact provisions licensing commercial cannabis production and sales by July 1, 2024.
Virginia was the third state to enact an adult-use law through a legislative vote after Illinois and New Jersey.
In recent years, Virginia has gone from a lean Red conservative state to a full Blue State, going for Biden in 2020, Hillary Clinton in 2016, and Barack Obama twice, two Democratic U.S. Senators, a Democratic Governor, Lt. Governor, elected Democratic Attorney General, and a Democratic-controlled legislature they won in 2019.
The shift of Virginia from Red to Blue includes several factors, among them geographic. Many people from the Northeast and Midwest have flocked to Washington DC's surrounding suburbs to work for the government and work for government-sponsored projects. The trend in Northern Virginia has grown for more than 15 years. A prime example is Fairfax County, where George Washington's plantation is located, went Democratic for the first time in a while in 2008. It has since become more solidly Democratic.
Ebbin and Herring both represent parts of Arlington County on the other side of the Potomac River from Washington, DC, in Northern Virginia. Cannabis legalization was the latest in series of progressive measures they have pushed.
New Mexico Legalizes
New Mexico Governor Michelle Lujan Grisham (D) signed adult-use cannabis legalization bills in law recently. Thus New Mexico became the 18th state to do so. Virginia was the 17th. There are 36 medical cannabis states.
New Jersey was the 12th state when the November referendum was won before other states had their results in last year on Election Day.
The adult-use measure House Bill 2 permits those 21 and older to legally purchase up to two ounces of cannabis and/or up to 16 grams of cannabis extract from licensed retailers. It also permits adults to homegrow up to six mature plants for their personal use.
House Bill 2 legalizes and regulates cannabis possession, production, and sales for adults. Senate Bill 2 facilitates automatic review and expungement of the records of those convicted of low-level marijuana offenses.
New Jersey passed an expungement law, but it is not automatic. Those with convictions must apply themselves.
Lawmakers approved both bills during a special legislative session championed by Governor Lujan Grisham, a vocal proponent of cannabis reform.
"This is a day to celebrate! New Mexico will greatly benefit from this new revenue stream and the creation of thousands of jobs," NORML State Policies Manager Carly Wolf said.
The New Mexico expungement measure (Senate Bill 2) says those with cannabis convictions for are eligible for automatic expungement of their records. Those currently in jail for cannabis crimes are eligible for early release. According to the Department of Public Safety, it's estimated over 150,000 New Mexico residents are eligible for automatic expungement under this measure.
"Most notably though, legalization will spare thousands of otherwise law-abiding residents from arrest and a criminal record, and the state's new expungement law will help provide relief to many who are suffering from the stigma and other collateral consequences associated with a prior marijuana conviction," Wolf said.
They say retail sales would begin by April 2022.
"New Mexico joins an ever-growing list of states that have realized the failures of marijuana prohibition and the harms it brings to their communities and citizens," NORML Executive Director Erik Altieri said.
According to UltraHealth, the state's largest medical cannabis, patient sales from the 34 licensed producers in New Mexico's Medical Cannabis Program totaled $203 million in 2020, an increase of $74 million or 57 percent over patient sales in 2019.
"The American people are demanding an end to prohibitionist policies that have wreaked havoc on communities of color, squandered countless millions in taxpayer dollars, and wasted limited judicial and law enforcement resources on criminalizing otherwise law-abiding individuals for possession of a product that is objectively less harmful than alcohol or tobacco," Altieri added.