By Elliott Nguyen
With just over two months left to pass ordinances under New Jersey's adult-use cannabis law, towns are making progress, with some allowing cannabis retailers.
The town ordinances vary in both completion and specifications. Rahway, Freehold Borough, Lower, and North Plainfield are among those adopting more cannabis-friendly policies.
Towns that do not pass an ordinance will default to a standard set of rules predetermined by the State where all classes of licenses will be allowed.
The state's new laws list six different classes of cannabis businesses:
Delivery
Manufacturing
Wholesale
Cultivation
Distribution
Cannabis Retailers/Dispensaries
Towns can choose to allow or prohibit each of these classes within their borders. But towns where cannabis delivery businesses are banned, can still receive deliveries from other towns. Only businesses considered retail will be allowed to sell cannabis directly to consumers.
Freehold Borough Permits Cannabis Retailers But Not Delivery Businesses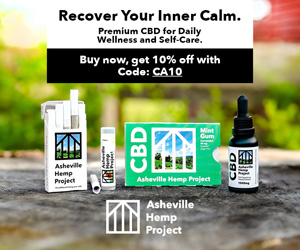 Freehold Borough introduced an ordinance for which there will be a public hearing held on June 21st on where license classes will be allowed.
The ordinance will allow cannabis distributors, cultivators, manufacturers and wholesalers, and retailers but not deliveries.
While cannabis delivery businesses may not base themselves within the Borough, delivery businesses from elsewhere in the state may still serve customers living in the Borough.
The ordinance states, "it is in the best interest of the Borough of Freehold to be proactive in establishing such local land use regulations and licensing requirements for cannabis establishments."
The ordinance notes several inquiries that have already been made by "persons and companies that operate or seek to operate cannabis facilities in New Jersey and that have expressed interest in establishing business operations in Freehold."
Lower Township in Cape May County Moves Cannabis
On Monday, June 9, Lower Township passed Cape May County's first pro-cannabis ordinance. Unlike in the rest of the county, where many municipalities have banned marijuana-related businesses altogether, Lower will allow retail and delivery licenses.
Mayor Frank Sippel cited increased tax revenue as one of the motivations behind the council's decision. The Township Hall will host both a final vote and a public hearing on July 6th.
Most towns in South Jersey thus far are against cannabis.
Rahway Permits All But Dispensaries
Rahway in Union County plans to allow five of the six business types while banning cannabis retailers in the township.
Under the ordinance, there are many rules set on how such businesses would be able to operate. They would have to have video surveillance operating at all times, install a ventilation system to prevent odors from escaping the building, and use signs that only have the business's name, among other restrictions.
They will impose the 2% tax on businesses allowed by the State.
North Plainfield Takes a Survey
North Plainfield in Somerset County, whose voters passed last November's ballot question with 69%, recently concluded a survey sent out to residents.
The survey asked three questions:
Would residents allow cultivators in industrial zones?
Would residents allow "manufacturers, wholesalers, and distributors… in commercial or industrial zones?"
Would residents allow a retailer in commercial zones?
Roughly 69% of voters responded with "yes" responses to the first question and second questions, and 73% to the third question.
The responses will inform cannabis-related decisions that the council makes moving forward.