President Joe Biden looks like he will be a more progressive president than Donald Trump as his nominees have expressed support for cannabis reform.
In his inaugural speech as the 46th President of the United States of America, he called for unity and racial justice.
"The dream of justice deferred will be a dream no longer," Biden said.
Many have argued that the War on Drugs and cannabis prohibition was largely fueled by racism and contributed to the growth of a second of citizens of felons, disproportionately made up of minorities, who have trouble holding jobs and cannot vote.
"Our history has been a constant struggle between the American ideal and the harsh, ugly reality," he said.
Noting Harris as the first female Vice President in American history he said, "Don't tell me things can't change!"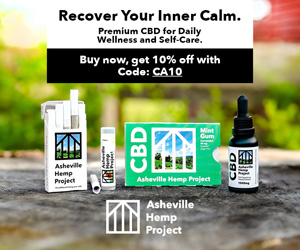 Harris is also the first Black and Asian American Vice President. Joe Biden is the second Catholic president after John F. Kennedy.
While Biden has not supported full cannabis reform, he does seem on the way to adapting to changing winds if the winds change sufficiently. With the multiple cannabis referendums that won on the same night as he did, that should help.
The Nominees of Joe Biden
He has named Jaime Harrison as Democratic National Committee (DNC) Chair. Harrison was the Chair of the South Carolina Democrats and ran against Lindsey Graham last year, albeit unsuccessfully. Harrison first ran for DNC in 20127 against current Chair Tom Perez, and others.
While Joe Biden's Attorney General nominee Merrick Garland does not have an official opposition on cannabis, it will be hard to see him as against it. Cannabis industry leaders were cautiously optimistic when former President Obama nominated him to the Supreme Court in 2016. That effort was unsuccessful, despite his moderate reputation.
His Deputy Health and Human Services nominee, Pennsylvania Secretary of Health Dr. Rachel Levine, is progressive on medical cannabis. The American Trade Association of Cannabis and Hemp (ATACH) called her "a trailblazer who successfully guided the implementation of Pennsylvania's medical marijuana program."
Xavier Becerra will be the Secretary of Health Human Services and pledged as California Attorney General to protect their state cannabis market.
Jon Ossoff and Raphael Warnock's election in Georgia will lead to Democratic control of the Senate with Kamala Harris' tie-breaking vote. Thus, many are hopeful that the MORE Act and SAFE Act will pass and allow decriminalization, descheduling, and access to banking for cannabis businesses. Vice President Kamala Harris was the sponsor of the MORE Act. Senate Majority Leader Chuck Schumer (D-NY) supports cannabis reform as well.
Congressman Cedric Richmond (D-LA) will become a senior advisor in the Biden Administration and has also supported cannabis reform in Congress.