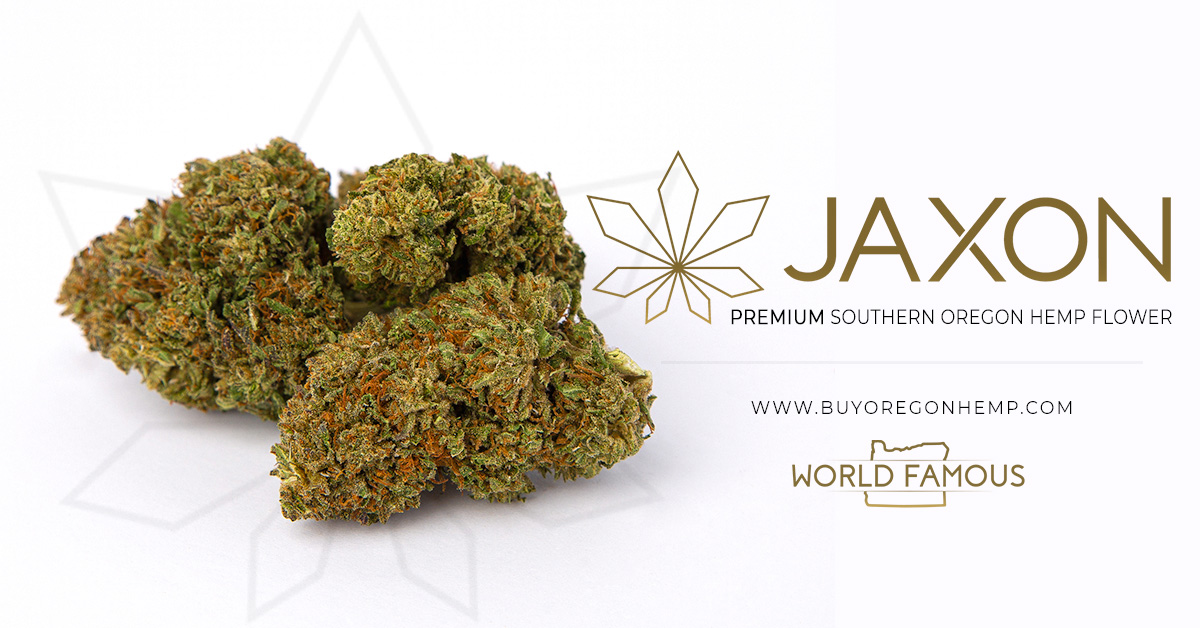 The NJ Cannabis Regulatory Commission (NJCRC) approved 192 adult-use cannabis dispensaries and conditional license conversion extensions.
Executive Director Jeff Brown said of the new 192 Awardees, 91 are minority-owned, 10 veterans owned, and 97 are women-owned. Some of them held certifications in multiple categories. Many of them were for cannabis dispensaries.
He noted that the 192 new conditional licenses were the most they had ever approved at one meeting.
"They've been thoroughly reviewed," Brown said.
The 192 are as follows:
1 1368 Garden State Harvest LLC Cultivator Micro
2 1326 Magic Crystal LLC Cultivator Micro
3 2168 Magic Garden Botanicals LLC Cultivator Micro
4 1218 Prince Garden LLC Cultivator Micro
5 1380 Smart Buds 7 Cultivator Micro
6 1302 The Happy Farmer Cultivator Micro
7 1343 The Loud Factory LLC Cultivator Micro
8 1175 Aeterna LLC Cultivator Standard
9 1228 Arise Cannabis NJ, LLC Cultivator Standard
10 1167 Cannachai, LLC Cultivator Standard
11 1807 ENV Growers LLC Cultivator Standard
12 1172 Essayons Greenery, LLC Cultivator Standard
13 1090 Glass Meadows Inc. Cultivator Standard
14 1179 Illtown Growers LLC Cultivator Standard
15 1408 Jersey Island Wellness Cultivator Standard
16 1307 Joia NJ LLC Cultivator Standard
17 1310 Mollitiam NJ LLC Cultivator Standard
18 1148 North Lake Supply LLC Cultivator Standard
19 1333 Pot of Gold LLC Cultivator Standard
20 1391 Sesshin NJ LLC Cultivator Standard
21 2100 The Smiling Bud, LLC Cultivator Standard
22 1813 Triple G Farms OZ LLC Cultivator Standard
23 1221 Vetae Pharms NJ LLC Cultivator Standard
24 1056 Vidu Brothers Cannabis Inc Cultivator Standard
25 1235 EarthE CBD LLC Manufacturer Micro
26 1227 Hearth Wellness LLC Manufacturer Micro
27 1327 Magic Crystal LLC Manufacturer Micro
28 1381 Smart Buds 7 Manufacturer Micro
29 2037 Canfections NJ, Inc. Manufacturer Standard
30 1197 Essayons Greenery, LLC Manufacturer Standard
31 1749 Fernway Garden State LLC Manufacturer Standard
32 2147 Garden Greens, LLC Manufacturer Standard
33 1067 Garden State Born LLC Manufacturer Standard
34 1362 Greater Purpose Manufacturer Standard
35 1294 Grow Equity Ventures, LLC Manufacturer Standard
36 2162 Herb-a-More LLC Manufacturer Standard
37 1265 Illicit Extracts LLC Manufacturer Standard
38 2078 Kushi Labs LLC Manufacturer Standard
39 1952 Navigator Wellness Group, Inc. Manufacturer Standard
40 1262 Piff Industries LLC Manufacturer Standard
41 2094 The Smiling Bud, LLC Manufacturer Standard
42 1030 Vidu Brothers Cannabis Inc Manufacturer Standard
43 1940 Wiseco NJ Manufacturer Standard
44 1440 A21 Health & Wellness Retailer Micro
45 2063 Allstar Development Retailer Micro
46 1463 Baked Goodz Retailer Micro
47 1801 BKVLG, LLC Retailer Micro
48 1501 Budflow, LLC Retailer Micro
49 1943 Buku Culture Retailer Micro
50 1684 Butler & Baldwin LLC Retailer Micro
51 1397 Cannabis Oasis Retailer Micro
52 1490 CannaBoy TreeHouse, LLC Retailer Micro
53 1647 Central Dispensary, LLC Retailer Micro
54 1458 Dazed & Confused LLC Retailer Micro
55 2140 Elevate Organics LLC Retailer Micro
56 1670 Garden Greenz Retailer Micro
57 1951 Ginger Hale Retailer Micro
58 1668 Grateful Med Dispensary, LLC Retailer Micro
59 1583 Hall Weed Wonderland LLC Retailer Micro
60 1666 Happy Bud LLC Retailer Micro
61 1509 Hazy Harvest Retailer Micro
62 1456 Jersey Shore Dispensary Retailer Micro
63 1982 Level Up Cannabis, Inc Retailer Micro
64 1639 Lucky Pot LLC Retailer Micro
65 1895 Millenium Cannabis, LLC Retailer Micro
66 2176 Mr. Happy Face, LLC Retailer Micro
67 2023 Mrs Happy Face Retailer Micro
68 1655 Munsee Three Sisters Medicinal Farm Retailer Micro
69 1478 Noire Dispensary Inc Retailer Micro
70 1690 On the Other Side LLC Retailer Micro
71 1443 Original Scarlet Reserve NJ Retailer Micro
72 1510 Queen Green LLC Retailer Micro
73 2072 Roll Models Retailer Micro
74 1650 SATICA Retailer Micro
75 1714 Scyfli Wellness Institute LLC Retailer Micro
76 1852 Skylo Gardens Retailer Micro
77 1420 Stoke Industries Retailer Micro
78 1414 Sweetspot West Orange LLC Retailer Micro
79 1713 The Cannabis Clubhouse LLC Retailer Micro
80 1633 The Green Company LLC Retailer Micro
81 1537 The Healing Side LLC Retailer Micro
82 1628 The Lucky Leaf LLC Retailer Micro
83 1417 Timber 5 LLC Retailer Micro
84 1499 Tree Breeze Retailer Micro
85 2184 Ace Cannabis Corp. Retailer Standard
86 2053 Altius NJ LLC Retailer Standard
87 1661 Atelier Green Incorporated Retailer Standard
88 1750 Aunt Mary's Inc. Retailer Standard
89 1764 Barthelemy Farms Retailer Standard
90 1586 Best Buds Union LLC Retailer Standard
91 2191 Best Budz NJ LLC Retailer Standard
92 1747 Blessedhaze LLC Retailer Standard
93 1432 Boone Town Provisions LLC Retailer Standard
94 2113 Bridge City Collective Highlands LLC Retailer Standard
95 2170 Brotherly Bud Retailer Standard
96 1427 Budz Prime, LLC Retailer Standard
97 2186 Cannabis MD Retailer Standard
98 1727 Cannis Dispensary LLC Retailer Standard
99 2117 Central Ave Dispensary LLC Retailer Standard
100 1677 Central Jersey Dispensary Retailer Standard
101 1730 Chilltown Dispensary LLC Retailer Standard
102 1405 Cre8 Balance LLC Retailer Standard
103 2132 Cure Wellness NJ LLC Retailer Standard
104 1797 DAS Strategies LLC Retailer Standard
105 1798 DASCO Solutions LLC Retailer Standard
106 1469 DET, LLC Retailer Standard
107 2058 El Verde LLC Retailer Standard
108 2131 FFD NJ Holdings LLC Retailer Standard
109 2065 Flower & Flame LLC Retailer Standard
110 2165 Friendly Uncle Bob LLC Retailer Standard
111 1448 Garden State Green, LLC Retailer Standard
112 1590 Garden State Grow Labs LLC Retailer Standard
113 2148 Garden State Marijuana LLC Retailer Standard
114 1847 Genesis Technologies Retailer Standard
115 1799 G Ma Bert Concepts LLC Retailer Standard
116 1467 Gold Harmony LLC Retailer Standard
117 1930 Green Bar NJ LLC Retailer Standard
118 1839 Green Duck LLC Retailer Standard
119 1533 Green Origin Solutions LLC Retailer Standard
120 1476 Green Republic LLC Retailer Standard
121 2172 Green Therapuetics LLC Retailer Standard
122 1873 GreenStop Wellness LLC Retailer Standard
123 1442 Gynsyng LLC Retailer Standard
124 1464 Herbal Botanicals LLC Retailer Standard
125 1782 High Rollers Dispensary LLC Retailer Standard
126 1429 High Street Wellness LLC Retailer Standard
127 1729 Higher Leaf LLC Retailer Standard
128 1900 Highlights NJ LLC Retailer Standard
129 2055 HofC NJ LLC Retailer Standard
130 2139 Hype Society, Inc. Retailer Standard
131 1433 Hyze Cannabis, LLC Retailer Standard
132 1822 Indakure LLC Retailer Standard
133 2121 Indica Leaf LLC Retailer Standard
134 1454 Indoveda LLC Retailer Standard
135 1479 J & J Flowers LLC Retailer Standard
136 1689 Jersey Passion, LLC Retailer Standard
137 1438 Joy Leaf NJ LLC Retailer Standard
138 1817 Kush Dispensary LLC Retailer Standard
139 1955 La Herbalista LLC Retailer Standard
140 1722 Lucys Shop LTD Retailer Standard
141 1717 Mary's Tree Market Retailer Standard
142 1890 Maze NJ LLC Retailer Standard
143 1453 McBUDZ, LLC Retailer Standard
144 1767 Mellow Vibez LLC Retailer Standard
145 2192 Mister Jones, LLC Retailer Standard
146 1760 Molly Ann Farms LLC Retailer Standard
147 1578 Natural Apothecary Retailer Standard
148 1746 Natural Selections Dispensary Retailer Standard
149 2106 Nelson and Rawles, LLC Retailer Standard
150 1752 New Era Dispensary LLC Retailer Standard
151 1493 Nightjar Holdings LLC Retailer Standard
152 1786 Nimbus Holdings LLC Retailer Standard
153 1718 Notorious Tree LLC Retailer Standard
154 2141 October Gold LLC Retailer Standard
155 1553 Ohm Theory LLC Retailer Standard
156 1759 Plantabis Dispensary Retailer Standard
157 1445 Phula LLC Retailer Standard
158 2127 Public Absecon Inc. Retailer Standard
159 1439 Queen City Remedies LLC Retailer Standard
160 2090 Rattan Corporation Retailer Standard
161 2154 Relyxr LLC Retailer Standard
162 2057 Rooted of Evesham LLC Retailer Standard
163 1577 Rootly, LLC Retailer Standard
164 2052 Sea & Leaf LLC Retailer Standard
165 2102 Simple Pure Keyport LLC Retailer Standard
166 1921 Somerset Green Retailer Standard
167 1809 Springfield Ave Dispensary LLC Retailer Standard
168 1617 Sterling Property Holdings NJ LLC Retailer Standard
169 1492 Stiiizy New Jersey LLC Retailer Standard
170 1455 Sugar Leaves LLC Retailer Standard
171 1425 Sweetspot Garden State LLC Retailer Standard
172 1452 The Arbory, LLC Retailer Standard
173 1473 The Bud Shop, LLC Retailer Standard
174 1741 The Cannabis Edge LLC Retailer Standard
175 1543 The Green Ashram Retailer Standard
176 2146 The Highed Out LLC Retailer Standard
177 1430 The Honorable Plant LLC Retailer Standard
178 1698 The Jersey Joint Inc. Retailer Standard
179 1581 The May Queen NJ LLC Retailer Standard
180 1539 The Skunk Father LLC Retailer Standard
181 1481 This BUDZ 4 U, LLC Retailer Standard
182 1781 Tranquility Dispensary LLC Retailer Standard
183 1457 Uma Flowers NJ LLC Retailer Standard
184 1958 Unity Rd. of Montclair LLC Retailer Standard
185 1428 Vigor Dispensary LLC Retailer Standard
186 1694 Voltaire NJ Inc Retailer Standard
187 1487 Wavecrest Botanicals, LLC Retailer Standard
188 1850 Wavez LLC Retailer Standard
189 1954 Wellness For Sale LLC Retailer Standard
190 1605 Williamstown Dispensary Retailer Standard
191 1771 Wizzy's NJ LLC Retailer Standard
192 1927 Woodbury Wellness LLC Retailer Standard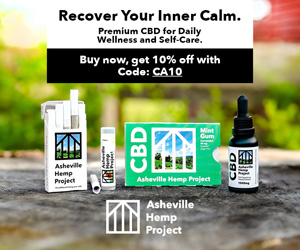 Brown noted that 313 conditional licenses had previously been awarded. Out of 1300 applications, 939 cure letters were issued where there was an error on their application that required it to be resubmitted.
He explained the NJCRC has now awarded "over 500 conditional licenses. That's roughly 40 percent of the total applications we've received."
There are now 505 adult-use cannabis licenses awarded. Many of them are for a cannabis dispensary.
Brown said 34 applications of 11 percent had submitted annual New Jersey adult-use cannabis license conversion applications while 89 percent had not.
"Over 50 percent of our conditional license applications have been approved," he noted.
Of the 232 annual applications received by the NJCRC,188 have been reviewed. Many got cure letters.
"Our teaming is making tremendous progress," Brown said. "We received an incredible outpouring of applications in the initial rush."
He promised after the rush is over, "we'll be a well-oiled machine going forward."
Diversity and Inclusion Goals Progress
"The work continues," Wesley McWhite of the Office of Diversity and Inclusion said about addressing access to Capital, Technical Support, and Workforce development working groups with other agencies to present solutions to license winners.
They are working with the New Jersey Business Action Center on the issues facing winners in the nascent New Jersey adult-use cannabis license.
"We are making a lot of progress on that front. "We are very optimistic we will provide access to support to those in the cannabis industry," McWhite said. "Go team CRC."
Brown noted the adaptation of the new patient registry "to improve access to the medical cannabis program launching the new system on Monday.
"Compliance is the biggest office at the CRC," he said.
Brown noted his staff has worked hard to expand the market. He detailed thorough inspections and regular visits. Brown explained that the great delay in licenses is due to so many applications qualifying for Social Equity and diversely owned businesses that have high prioritization.
"That's why it's taken so long," he said.
"We have 1300 applications submitted. All applications have been submitted to the review process. Our goal is to get through everything application by the end of fall," Brown said. "There's only 88 out of that 1300 that have not been reviewed for completeness. We're making tremendous progress."
McWhite had quarterly metrics on adult-use cannabis applications. He noted that 1/3 had a criminal history while 2/3 were diversely owned.
He detailed their process to help applications going forward with access to Capital and Technical Support that are forthcoming.
As of August, over 50 percent of those awarded are Social Equity businesses. Thirty-four percent were majority owned from Impact Zones or Economically Disadvantaged Areas (EDAs). Thirty-three percent of application winners are majority owned by those with qualifying criminal histories. Micro businesses comprised 54 percent of the applicants.
The categories overlap.
"We are exceeding those benchmarks for diversely owned and women-owned businesses," McWhite said about the benchmarks set forth in New Jersey's cannabis referendum implementation law signed into law by Governor Phil Murphy.
"We will not do this alone going forward," he added, noting they are working with other New Jersey state agencies to facilitate the licensing and business opening process for license winners.
Conditional License Extension
Brown explained they were going to give conditional cannabis license applicant winners 45 days more than the six months previously established for them to submit an annual conversion application.
"This is a serious issue for many companies caught in a place where they don't have the money to get the real estate," he said. "Hopefully… they get what they need to file an annual license application."
"Please stay positive. This reflects your struggles," Commissioner Charles Barker said to New Jersey adult-use cannabis conditional license winners.
"We hope that more cities and towns, especially the most impacted towns, opt-in," he added. "We must work together…to help applicants reach this generational opportunity. Please reach out."
Maria Del Cid-Kosso voted on behalf of Chair Diana Houenou, who was absent from the meeting. The resolutions both passed 5-0 to help struggling companies, many of them potential cannabis dispensaries.
Temporary Workplace Impairment Guidance Issued
Brown explained they issued Workplace Impairment Guidance on their website under Business Resources.
"This guidance is the first in moving to permanent workplace impairment guidance issued," he said.
The guidance and "Reasonable Suspicion Observation Report Form" issued by the NJCRC are meant to support employers' right to create and maintain safe work environments and to affirm employees' right to due process. Among other things, the guidance iterates that employees cannot be acted against solely due to the presence of cannabis in their bodies. But employers have the right to drug test on reasonable suspicion of impairment.
This guidance provides clarity for what employers can do now while they wait for the regulations of Drug Recognition Experts (DREs). There will be a training of likely Human Resource professionals in the techniques Brown said.
He also noted that with few exceptions, most employers cannot take adverse action against cannabis being in an employee's system.
A motion passed changing the name of Altus New Jersey to Aunt Mary's Dispensary LLC passed.
There was also a change of ownership to the company iAnthus which has a medical cannabis dispensary in Atlantic City.
"No disqualifying information was found," Brown said.
Ascend Fort Lee Cannabis Dispensary OKed for Adult-use Cannabis Sales
In other business, Ascend New Jersey was given the approval to sell adult-use at their cannabis dispensary.
Brown noted to convert to an adult-use cannabis dispensary, they must have sufficient supply, ensure patient access, social equity and safety, and municipal approval. Their new Fort Lee cannabis dispensary across the George Washington Bridge from New York City was approved specifically for adult-use sales.
"Expanded ATCs (Alternative Treatment Centers) as a whole, you are not upholding your commitments to patients, Social Equity, and collective bargaining. There must be more proof of compliance to these core values especially given the revenue so far," Barker said.
He said the limited market generated $100 million in sales since April.
"I challenge my fellow Commissioners to hold New Jersey's expanded ATCs more accountable," Barker said.
He "wanted them to help our back and brown communities and families."
Barker voted nay in a 3-2 vote approving the adult-use cannabis dispensary along with Houenou by way of proxy by Del Cid-Kosso, who was in favor of it.
Delegated Authority of the NJCRC Commissioners
Brown then explained a motion for more authority to be delegated to staff to speed up the process of working with partners on their goals.
The audit committee requested they delegate authority in order to speed the process so they can spend money on the issues of workforce training and access to capital.
Barker voted nay in a 4-1 vote. He also voted nay in a motion to delegate authority from the Commissioners to Brown to speed up the process in a 4-1 vote.
Unfortunately, the NJCRC meeting was concurrent with the 2022 NECANN NJ Conference in Atlantic City, taking place today and tomorrow at the AC Convention Center, along with another one at a casino across town.
PS Come to our NJ Cannabis Policy Discussion on 9/25 with 2022 License Winners in South Hackensack!