The NJ CannaBusiness Association (NJCBA) held a webinar with the NJ Cannabis Regulatory Commission (NJCRC) and discussed the dispensary applications submission process before the portal opens tomorrow, March 15th.
NJCRC Deputy Executive Director Kelly Anderson-Thomas, Chief Counsel Christopher Riggs, and Chief of Staff Joshua Rodriguez spoke with NJCBA President Ed DeVeaux last Friday at noon.
"What time (does it open)?" he asked.
"9:30 AM," Anderson-Thomas said.
She called the portal application system an "interactive one-stop-shop from start to finish" and encouraged people to examine their website for what is required.
"How intuitive is it?" DeVeaux asked.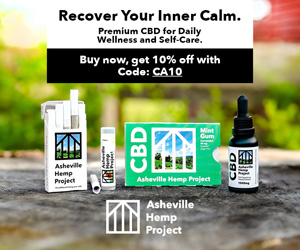 Anderson-Thomas noted there are several required documents that need to be uploaded. Otherwise, the system will not let you submit your dispensary application.
"It will ping you nicely and say you didn't upload your proof of business registration form," she said.
It was designed to help applicants who might forget to upload a document. Anderson-Thomas noted documents slots for prior convictions must be filled in independent of where it needs to be noted elsewhere.
"Uploading in the proper section will ensure the CRC can review and move the app as quickly as possible," Anderson-Thomas said.
"Under the adult-use regs, we have the opportunity to submit a conditional application. How much information can be pending?" DeVeaux asked. "What's the difference between pending and incomplete and conditional?"
"Any type of application can be incomplete," Riggs said. "The system is designed to ping you if it's incomplete."
He explained that a conditional application doesn't need municipal approval or a signed lease agreement.
"Reviewing ensures regulation compliance plan, you read the regulations, have a business plan to make money and set it up and manage it and proof of liability insurance intent, he said. "If you submitted those three things, and it's submitted to the CRC, then it's complete."
"Are there common mistakes that you've seen in the hundreds of applications that you have received so far?" DeVeaux asked.
Anderson-Thomas noted people pre-maturely applied for a dispensary license for categories that were not yet available when the applications opened for cultivation, manufacturing, and the de facto license of testing labs.
"It takes time away from those that are. It kind of delays the process," she said.
Anderson-Thomas noted that details for the remaining license categories of Delivery, Wholesaling, and Distribution have yet to be released.
"We ask that you hold off for a little bit," she said.
Other applicants aren't properly identifying the required documents.
"Providing proof of prior convictions is needed independent of a section where it has to be noted," Anderson-Thomas said.
Others have only partially filled out certain forms.
"Until we have that form, we have to reject that application. We're not denying your application. We're just giving you the chance to fix a deficiency, which is completely different from our medical proposals. When you did that, you were out," she said.
Lack of documentation hinders the process Anderson-Thomas emphasized. Certain documents and forms must be signed and notarized.
Discussion of Dispensary Application Qualifications
"The CRC is just excited as moving these applications. We want to make sure you guys are providing this information so we can move thru this process and get it done," Anderson-Thomas said.
Riggs said they only want digital copies of notarized documents.
Certain documents could be used twice for Social Equity status and residency requirements. Social Equity applications receive top prioritization during the review process.
"If you're missing any of this, you are not getting denied," Rodriguez said.
He explained if an application does not have a document, it is placed in limbo. Once a document is added, it goes back to the priority level of the applicant at the back of the line.
Those who pre-maturely submitted applications need to re-apply.
"It's not denied," he added.
Rodriguez encouraged people to familiarize themselves with the requirements in the system before application submission.
"Ensure QC (Quality Control)," Anderson-Thomas said.
The CRC has set up an application prioritization process. Social Equity applicants are at the top of the list. The first way to qualify as a Social Equity applicant is to have lived in an Economically Disadvantaged Area (EDA) for five of the last ten years and fall below the significant maximum income level.
The other category consists of applicants who have had two disorderly conduct convictions or one indictable charge to qualify, whether as an adult or a minor, regardless of expungement status. Disorderly convictions are usually misdemeanors, while a felony is indictable. If you only had one misdemeanor marijuana conviction, you likely do not qualify as a Social Equity applicant.
The wording of the regulation suggests that if you got a marijuana charge dismissed, it would not count towards a Social Equity dispensary application.
Anderson-Thomas noted it's important to note the details of a criminal conviction.
"Could you touch on the difference between a Letter of Support from a town versus a resolution? DeVeaux asked. "Operating agreements. Who has oversights of those documents?"
"You don't need anything from the municipality, and that's purposeful," Rodriguez said regarding conditional licenses.
He noted a business does not need to have the same address during the initial dispensary application in use when converting a conditional license to an annual license.
"Annual licenses need a municipal resolution," Rodriguez said. "We will not be giving out any annual licenses without a resolution."
Town councils pass municipal resolutions. To get a resolution passed, you need to become very active in local politics to persuade the council or hire a professional to do so on your behalf.
Riggs noted that contracts with vendors need to be negotiated in good faith and properly worded.
"We want to make sure these businesses aren't taking advantage of the small businesses trying to enter the space," he said.
"How does being an ethnic minority play into the application process, if all?" DeVeaux asked.
"You could still qualify as a Diversely Owned business from (New Jersey) Treasury, and you would still receive priority," Rodriguez said.
He noted that a business could be based there for an Impact Zone, or employees are locals from there.