The National Association of Cannabis Businesses (NACB) released cannabis Social Equity Guidelines yesterday, outlining recommendations to address the inequities caused by the War on Drugs.
The recommendations provide policymakers with a roadmap to increase opportunity, training, and investment in individuals who live in areas adversely affected by the criminalization of cannabis. They plan to release the cannabis social equity guidelines to state lawmakers.
"After decades of the war on drugs that disproportionately and unjustly marginalized communities of color, these guidelines would set states and communities on the right path toward cannabis social equity," said NACB CEO Gina Kranwinkel.
They plan to send the guidelines to New Jersey Legislators. Social equity is a serious in New Jersey cannabis since most of the dispensaries operating in the state seem completely indifferent to the issue.
Among the elements of NACB's cannabis social equity guidelines is a recommendation that lawmakers direct five percent of state cannabis tax revenue to support those affected by the criminalization of cannabis who open cannabis-related businesses.
The tax revenue will be used to fund training, tools, and services, including workshops, application support, business plan development, tax planning, legal compliance, and access to low-interest loans.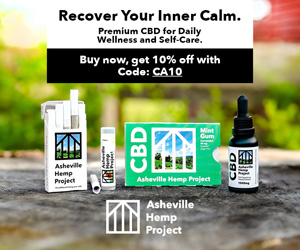 The guidelines call for reinvestment of 20 percent of cannabis tax revenue to disproportionately impacted areas for education, legal aid, youth development, and violence prevention.
"As an increasing number of states pursue cannabis reform and legalization, we must prioritize and invest in the communities and individuals whose lives have been uprooted by the previous misguided cannabis-enforcement system," said Kranwinkel.
Among the organizations and individuals whose feedback contributed to the formation of the guidelines are industry policy experts.
"We hope these guidelines inspire state lawmakers to enact comprehensive social equity policies that rectify the injustices of the poor policies of the past," said Kranwinkel.
The NACB examined state and municipal plans to understand diverse approaches and identify successes. They believe their work will give lawmakers a roadmap to leveraging the cannabis industry to create new minority-owned businesses, thousands of jobs, and substantial tax revenues to strengthen communities.
Cannabis Social Equity Guidelines to Implement
Some policymakers are working to address criticisms that outsiders are setting up legal cannabis businesses and profiting by doing the same things their less fortunate neighbors were thrown in jail.
In most states, individuals eligible for equity licenses must live in (or have recently lived in) a designated geographic area where there has been a high rate of arrest for cannabis-related activity. These areas must have higher poverty and unemployment rates. Applicants who have been arrested or convicted, or hiring employees who have been arrested or convicted, may receive priority for their social equity license application.
The guidelines include priority consideration in the licensing process, reduced application fees, technical assistance, and low-interest loans to under-capitalized license holders. An applicant awarded a cannabis social equity license may be eligible to set up shop with an established cannabis firm to learn the ropes in what some call an "incubator" program.
Judicial reform is a critical part of cannabis social equity success which increases the employability of offenders and helps remove barriers to housing and other benefits. The NACB advocates the automatic expungement of cannabis-related crimes.
They believe twenty percent of cannabis tax revenue should be invested in impacted communities to fund education, legal aid, youth development programs, and violence prevention.
The NACB is also calling for the establishment of a Cannabis Social Equity Board through a transparent appointment process. The Board would be held accountable through public voting and monthly hearings. It would be comprised of members with bipartisan representation from the legislature, state agencies, licensed representatives from the cannabis retail, wholesale, processor, and cultivator sectors, and a representative from a disproportionately impacted area experienced in community development.
Start-up Training Assistance
The NACB wants state governments to do a lot to help entrepreneurs. Their ideal program includes training and technical assistance, including workshops, license application assistance, business plan creation, management, recruitment, employee training, accounting, sales, tax and legal compliance, nest practices.
In addition to educational programs, the NACB included in their guidelines programs to access to low-interest loans, and reduced application fees.