Governor Phil Murphy (D) highlighted cannabis business progress in the New Jersey State of the State address in Trenton yesterday.
He said he "wants the word justice to ring true in every community."
Murphy touted their work "undoing the harm the War on Drugs did to our communities."
Highlighting Cannabis Business Progress
"We are growing an entirely new and broad-based adult-use cannabis industry," Murphy declared.
He called it "an industry that is making room for women and minority small business owners, including a guy with us today … Darrin Chandler Jr., who is with us today. Come stand up and take a bow."
The crowd in the State House applauded Chandler as others were applauded as examples of issues Murphy on which progress was made.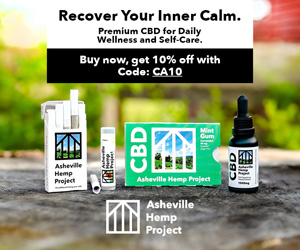 Chandler is an African American businessman who has won adult-use cannabis business licenses for cultivation, manufacturing, and a dispensary as the CEO of Premium Genetics. He was among those very concerned about the perceived lack of Black business owners in the New Jersey medical cannabis business, which was corrected.
During the application process, he was heavily involved in real estate.
Chandler noted that hard work and his strong local roots led him to become Murphy's cannabis business guest at the New Jersey State of the State.
"I've been doing this thing with the state for four-plus years," he noted.
Growing
Chandler applied and lost in the 2019-2021 medical license round. After delays and frustration, he has made great progress.
"Our conversion application is complete. I should get my license in the 1st quarter of this year for annual. Same thing for my retail," Chandler said.
He predicted his adult-use cannabis dispensary in downtown Keyport in Monmouth County would be open by summertime.
Chandler expected his cultivation site in Ewing Township in Mercer County to be open by the Third or Fourth, which would mean August or October.
"We need more variety of products. Everyone wants to see the new cultivators get online. It's going to be a more robust market, more innovative products, more of the cannabis culture, if you will, will be shown on the shelves. I'm excited to be part of it," he said.
Championing Legalization
"His speech was outstanding. Cannabis… got its due today… was right on point." NJ CannaBusiness Association President Ed DeVeaux said. He attended the New Jersey State of the State.
"It was this governor who six years ago, seven years ago, as candidate Murphy said he wanted to legalize cannabis. He was ahead of the curb. He was ahead of his time," he noted. "Now, the legislative and regulatory intent mirrors that which we talked about seven years ago. That's making sure the formerly incarcerated, minorities, women, and veterans in fact are part of this economy and get priority."
Murphy also touted the Economic Development Agency (EDA) and its Director, Tim Sullivan, which will award grants to cannabis companies soon.
New Jersey Economic Progress Touted in New Jersey State of the State
Murphy promoted economic prosperity throughout the state in general.
"We are building the next New Jersey. A New Jersey with more possibilities. New Jersey is truly the embodiment of that state of opportunity," he declared.
Murphy said he wanted to "make New Jersey the places where the companies of tomorrow will plant their flags."
"New Jersey has gained jobs for 31 consecutive months," he said.
Murphy noted New Jersey has a 3.4 unemployment rate which is lower than the national rate. He said the state is outpacing the conservative business-friendly states of Georgia and Florida.
"In New Jersey, we are proving we can live out our values … and compete with anyone at any time at any place," Murphy declared.
He said New Jersey is a leader in "new and emerging industries."
Along with cannabis progress, Murphy said he would reform liquor licensing so more restaurants could get a liquor license which could cost $1 million. He also plans to eliminate the restrictions on craft breweries as well.
The New Jersey State House was full of party leaders, lobbyists, local politicians, and political aides eager to hear their priorities mentioned. There were also a lot of State Police and security guards. In the Assembly chambers, former New Jersey Governors, New Jersey First Lady Tammy Murphy, cabinet members, and religious leaders were given the best seating.
Democrats clapped for about every other line versus the Republicans, who looked annoyed.