The Lambertville Council passed an ordinance on first reading allowing four cannabis shops and no other licenses after advocates forced the town to act.
Initially, the town was going to ban all shops until there was an outpouring of public outrage.
Their ordinance will allow two microbusinesses and two regular cannabis shops within the town's limits. Two will be allowed in the central downtown, and then one will be allowed in the service commercial and the general commercial districts apiece. Sales from cannabis shops will be limited to six ounces of any cannabis product. In addition, the Council is imposing the two percent sales tax towns are allowed to impose on products from cannabis shops.
Cannabis shops must not be within 500 feet of a school. In addition, the town is imposing a schedule of hours they operate as 9 a.m. to 7 p.m. on weekdays or Saturdays, and 10 a.m. to 5 p.m. Sundays, which is earlier than other towns.
There will be a hearing and the second reading of the ordinance allowing cannabis shops on July 22nd, in time for the deadline on August 21st, a Saturday, by which time towns must have decided what they want to do about cannabis. However, it must pass the town's Planning Board first. Jersey City has a similar process.
"I really respect the way they did this whole process and turned around from a ban and took what to heart what constituents said," noted business owner Jesse Villars.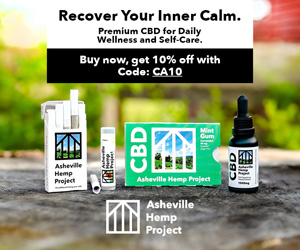 Since the beginning, she has been an instrumental part of the process, becoming close with the town's planner in the process. Villars would like one of the microbusiness licenses.
Villars said it was phenomenal that Lambertville is allowing micro businesses. She said she appreciates them working on it with the Cannabis Working Committee in the summer when they usually work less.
"It's in the town's values to promote small business," she noted.
Villars and her partners are now eyeing locations within the town's allocated areas.
"I think we're in a good position with our local municipality to work together and move forward in a way that will really benefit Lambertville," Villars said.
She said the town is doing a lot to help small businesses to get a foothold.
"The town has done so much to pave the way for us," Villars said.
According to the Asbury Park Press, the cannabis legalization referendum passed Lambertville by 81 percent.
The Hot Issue of Consumption Lounges Attached to Cannabis Shops
Villars was a little disappointed that they're allowing cannabis shops but not consumption lounges that need to be attached to a store.
"In the future, they're considering other license alternatives, but for this ordinance only retail which is a reasonable compromise, I think," she said.
"It puts us in, or any consumer, in a sticky situation where they can buy legal cannabis, but they can't bring it across to Pennsylvania," Villars said.
She noted it's a problem for renters who might have a space their landlord allows them to consume.
"There really isn't any place you're legally allowed to consume it," Villars noted.
"It's surprising to me that it's so controversial because we have so many bars in town, and they're allowed to stayed open, and they're throughout our town and throughout out New Jersey," she said.
"It's a beautiful communal experience where you can consume together and have deep conversations and get creative," she said regarding people consuming cannabis together, noting it can help with social anxiety. "It makes perfect sense to me."
She noted cannabis shop and lounge patrons could enjoy Lambertville's delightful restaurants after smoking.
On lounges, Mayor Julia Fahl said they could address that at a later date.
"We're just trying to beat the Aug. 22nd deadline for potential retailers," she said.
Cannabis Consumption lounges are the most controversial cannabis facility thus far. They have to be connected to a cannabis shop. Only Atlantic City, Jersey City, and most recently Highland Park have decided to allow lounges thus far.