A lot is riding on the Senate outcomes in the Georgia runoff in the formerly reliably Republican state, including American cannabis policy.
Jon Ossoff (D) is leading against David Purdue (R), and Reverend Raphael Warnock (D) is leading against Senator Kelly Loeffler (R), who was appointed to the seat by Georgia Governor Brian Kemp. Official results were expected late at night.
The race is important because control of the U.S. Senate is up for grabs if both Democrats win. There would then be 50 Democratic Senators. With Kamala Harris casting tie-breaking votes as Vice President, it would mean Democratic control of the Senate. Democratic control means that the bills President-elect Joe Biden and especially Democrats want to pass the Senate have a much better chance.
The MORE Act and the SAFE Banking Act would likely then be reintroduced to pass the House and then the Senate to address decriminalization and cannabis banking companies, respectively. Other bills besides cannabis-related would also stand a chance of passing.
Ossoff has come out as adamantly pro-cannabis, declaring, "I'm not just for decriminalization," he said. "I'm for full legalization of marijuana nationwide and the expungement of all records for nonviolent cannabis-related offenses."
In a 2018 sermon at a Catholic Church in Baltimore, Warnock denounced the War on Drugs and how it creates second class citizens. He said to the audience, "Raise your hand if you ever tried some weed. You're in church now."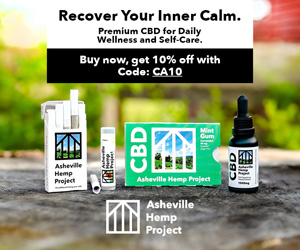 His opponent Loeffler has come out against cannabis especially, including criticizing Democrats' effort to include cannabis banking last year in COVID stimulus relief, ultimately unsuccessfully. She has also been a severe critic of the Black Lives Matter movement, which resonates among many in Georgia.
In the last polls taken before the election, both Ossoff and Warnock were polling slightly ahead of their opponents.
Biden won Georgia in November in the general election. Pundits have said that has energized voters in the Georgia runoff more than they have been in the past.
Purdue and Loeffler were accused of using insider information regarding the Coronavirus to trade stocks successfully. Purdue is in quarantine after a COVID exposure. COVID has made campaigning in general difficult.
Georgia Runoff Consequences
Besides the MORE Act and SAFE Banking Act, there is a chance other bills could go through that cannabis advocates would like. A pro-cannabis, progressive Attorney General for example is more likely to be nominated by Biden if he can receive 51 Democratic votes for his confirmation.
Even with Ossoff and Warnock and a mere 51 votes, it won't be easy to pass legislation without excessive horse-trading. Any Senator who wants something or needs to protect a special interest with a large presence in their state will likely be a thorn in Biden, Harris, and presumably Senate Majority Leader Chuck Schumer (D-NY).
Even when Obama had 58 to 60 Democratic Senators, it was quite difficult to pass significant bills. At the time, 60 Senators were needed to vote to end a filibuster by invoking Cloutre and proceed with a vote. Those rules proved so cumbersome they were changed by the end of the Obama Administration and into the Trump Administration. Those changes allowed the Republicans to pass significant bills and appoint Supreme Court Justices with a smaller margin.
Initial hopes that Obama would be "post-political" or bipartisan also initially held up many bills in his term. Some argue Biden will be better at persuading Senators given his long tenure in the Senate representing Delaware.
It will be interesting to see if Biden works to realize that becomes futile. However, that is not likely to be true after years of united Republican opposition. If Hillary Clinton had become President, she would likely be facing adamant opposition from Senate Republicans.
Efforts from across the country have been streaming into Georgia with money, calls in support, and celebrities seeking to help them win. Many have agreed this election is more about national like the effects of President Donald Trump than Georgia's nuances, especially President Donald Trump.
According to the Washington Post, runoffs became popular because they gave conservatives a second chance to defeat a progressive challenge in favor of civil rights if neither receive more than 51 percent in a multi-candidate race. Louisiana and Georgia are the only ones that have retained it.
Ossoff came within a nose of winning a special House election seat at the beginning of Trump's term in office. He was previously a congressional aide and a filmmaker. Warnock is the of Martin Luther's Ebenezer church in Atlanta.
According to the Washington Post, Georgia has gone from 74 percent white to 61 percent white in recent years.
Stacey Abrams ran a vigorous gubernatorial campaign in 2018 in Georgia and nearly won. She almost overcame the massive barriers erected in Georgia to prevent her from winning. As an African American woman who was a legislative leader, it was interesting to watch. She's been active in the general election.
Atlanta is a largely progressive city many enjoy. The late civil rights leader John Lewis represented Atlanta for many years in the House. Their suburbs have become more competitive for Democrats.
The last Democratic Senator from Georgia was Zell Miller. He gave Senator Tom Daschle (D-SD) the votes to be Senate Majority Leader for a brief time during George W. Bush's first term. But he was such a reactionary. Miller ended up speaking at the Republican National Convention in 2004.