My friend and I examined the Massachusetts Cannabis Market this weekend. While every state cannabis market is slightly different, it offered an opportunity to see what New Jersey's might look like once cannabis is legalized.
We went through four states starting in New York to pop my friend's legal dispensary cherry. Massachusetts is the closest state to New Jersey that has an adult-use market. Unfortunately, while looking for the strain Blue Dream, I did not find it.
Two of the three dispensaries we went to advertised on billboards by the highway with their exit numbers. It made it seem like them more of a destination that way when we arrived.
The first place we visited was Solar Therapeutics Dispensary in Somerset, MA. It was the best of the three. They had great surrealistic and exotic art on the walls plus Bob Dylan playing on the speakers. TVs playing next to the screens with the menu advertised products. One ad had scientists working in a lab for a product called Orangeade. Their dispensary was the most spacious with the best atmosphere. We were only allowed into two of the three.
Behind the counter were knowledgeable young guys as budtenders. They understood the nature of self-medication. One offered an Indica as a good strain for sleeping based on his own experience. At Solar, they all wore company t-shirts. All the budtenders wore masks, of course. The budtenders had trippy "pieces of flair" on their neck-straps. I asked what the picture was on the ID and the budtender explained to me that all budtenders in Massachusetts are licensed by their MassashuCannabis Control Commission (CCC).
The dispensaries had elaborate menus with flower, pre-rolls, oil, concentrates, edibles, gummies, chocolate, disposable vape pens, topical creams, and vape cartridges. Most of their products were in large wood boxes behind the counter, labeled well for the budtenders to grab when requested. Solar Therapeutics had a separate counter for CBD products. They also carried a variety of pipes and other pieces of paraphernalia.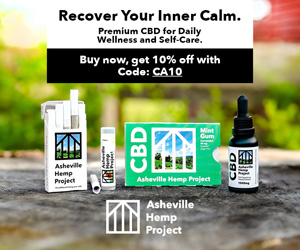 It was quite a varied menu. While there I had to pull out the Leafly app to examine certain strains. Ten years ago I bought a similar thing little green nug wrapped in cigarette cellophane, ignorant of what it really contained. Now the nicely packaged items were labeled with the Solar Therapeutics logo on the bag.
Massachusetts Cannabis Dispensaries
Northeast Alternatives in Fall River was the second Massachusetts cannabis dispensary we visited. They had a bigger menu and were very busy. Northeast Alternatives made everyone wait outside after placing order. No one was allowed inside due to COVID-19. Also, my friend couldn't stand next to me in the paying tent. The people online were mostly young guys with a few girls, an old lady, and an old biker. We pre-ordered at NEA and then waited on line outside as our order was prepped. All the people were mad friendly.
The third dispensary in Massachusetts was an independent store ten minutes from Plymouth Rock called Triple M Plymouth. They said it was a local company. We went there a few minutes to 5 pm on Sunday and were some of the last customers. Thus, they probably were not in the mood to entertain us as they have been had we been earlier. It certainly was the smallest of the three.
After studying their menu, I looked around in Leafly seeking knowledge on the nuances of a thing that ten years I bought as a little green nug wrapped in a cigarette pack cellophane in a paper bag. The nicely packaged items were labeled with Solar Therapeutics putting its logo on the bag.
Enjoying Legalization
Laws in the state make it difficult to consume legally though. Officially there is no smoking in public. You also cannot smoke in your motel room. There are no cannabis social lounges in Massachusetts akin to the renowned coffeehouses of Amsterdam. Thus, one does have to get creative if you happen to be cannabis tourists.
For those worried about change, Massachusetts was not radically different from what it had been like without cannabis. The Plymouth gift shops did not contain anything that had cheeky weed references. We did not experience great clouds of Massachusetts cannabis smoke on the streets anywhere we went. The most notable thing was a special edition Time Magazine on medical marijuana in a drug store. I had seen the same one several times in drug stores around New Jersey though.
Overall, we enjoyed the high quality of the products. There were a few pure Sativas sold, there were more Hybrids and Indicas. The quality of Massachusetts cannabis bought was worth the price. The price was fairly reasonable. The 20 percent tax is the catch though.
Massachusetts cannabis adult-use was voted on approved in the 2016 election and the market opened its market in 2018.