As Livingston, NJ, in Essex County debates allowing a cannabis company in town, local business people are holding a legalization forum to educate the public.
Husband and wife team Robert Allen and Holli Ehrlich are hosting a virtual cannabis educational Canna Pop-Up forum next Tuesday, May 4th. The community talk is for residents of Livingston and the area in response to the Council's forums discussing whether to allow a cannabis business in Livingston.
The town is holding another official forum on May 11th.
"It was clear after the first Cannabis forum by the Town Council that many members of the community were in need of accurate information regarding the decision to possibly ban the cannabis industry in Livingston," Robert Allen said.
"After listening to the comments in the first forum and all meetings attended about cannabis, I know we need to host this event to educate the members of the community on what Cannabis legalization can mean for Livingston."
The Livingston Council's plan was not to respond to what people said, which Allen pointed out leads to the spread of misinformation.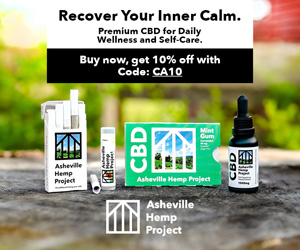 A few people spoke in opposition, most of whom were highly educated people in general who knew very little about cannabis. Allen noted one woman said she had learned about cannabis earlier that day by looking it up on Wikipedia and read outdated propaganda.
"I don't want Livingston filled with stoned zombies walking around the streets," Allen recalled her said.
"Holy shit am I really seeing this?" he thought to himself.
"A huge segment of pop doesn't know," Allen said. "We're all about knowing and people asking questions," he said.
The goal of the legalization forum is to enlighten Livingston residents about the legal, medical, social, and financial benefits of cannabis.
Some in town seem squarely against it, Allen said. He noted certain officials tried banning it before by including a ban in the town's Master Plan. Certain council members are also likely to be against it based on their comments.
Allen and Ehrlich have been residents of Livingston for 28 years. They seek to present timely, relevant information about the impact of the legalization of cannabis for Livingston and all of New Jersey so a town's elected officials can make informed decisions that will best serve the community's interests.
To promote the legalization forum, they submitted a press release to local news outlets, paid for an ad in the paper, and promoted it on social media via prominent town Facebook groups.
According to the Asbury Park Press, Livingston voted for cannabis by 65.2 percent in the November referendum.
Canna Pop-Up Legalization Forum Planned
The legalization forum next week will begin with a presentation with featured professionals followed by an interactive Zoom Experience where the people can join a live Q&A breakout session on one or more topics: Cannabis Business in Livingston, The Science of Cannabis, Cannabis & Family Issues, Current Legislation & Laws, Cannabis Culture & Social Justice.
The professionals invited to participate and share knowledge include some of the most respected and trusted professionals in New Jersey cannabis. They include:
Ed DeVeaux, President New Jersey CannaBusiness Association (NJCBA)
Jessie Gill, RN Cannabis Nurse of MarijuanaMommy.com
Michael McQueeny Counsel at Foley Hoag LLP
Ken Wolski, RN, Executive Director at Coalition for Medical Marijuana of New Jersey (CMMNJ)
Harry Carpenter Partner, Citrin Cooperman, Cannabis Advisory Service Group,
Stu Zakim President at Bridge Strategic Communications
Jeff Sternstein Marketing Consultant to Brands, Agency teams, and Healthcare start-ups
Cindi Sisk-Galvin BCB Bank Business Development Officer
Dominic DuCap BCB Bank Vice President
Oleg MaryAces Lock & Key Remedies, Co-Founder and Director of Education
Kristin Jordan Executive Director at Asian Cannabis Roundtable
Allen and Ehrlich have run several cannabis events in Montclair in the past, both virtual and in-person.
Livingston is a comfortable Republican-leaning suburb town in Essex County where prohibitionist former Governor Chris Christie was raised. Whether or not they support cannabis will likely influence similar towns.