President Joe Biden has been indifferent to basketball star Brittney Griner who was caught in Russia with cannabis cartridges.
Griner was caught in mid-February in a Moscow airport trying to leave the country with cannabis cartridges for vaping. She was in Russia playing for a local team. It was her seventh season doing so. She earned five times as much as she makes playing in the Women's National Basketball Association (WBNA). The WNBA does not pay its athletes a great deal while they can make significant money in the off-season. Thus, this is a common practice. In fact, the WNBA initially sought to keep her detention quiet.
During the Oscars last night, documentary filmmaker Ben Proudfoot asked Biden to "bring Brittney Griner home " after winning for his short about basketball star Louisa Harris.
Griner plays for the WNBA Phoenix Mercury. Griner is ranked the second-best player in the WNBA. She also won two Olympic gold medals. Her detention has been underreported by both the sports and national media. Griner could face up to 10 years in prison in a Russian prison.
Despite the Russian invasion of Ukraine and the subsequent trade sanctions Biden has imposed, he has yet to demand they release Griner. The U.S. State Department has requested she receives access to consulate functions available to Americans traveling abroad and they need help, which she has not had. An American official has since seen her and reported Griner to be in "good condition."
Griner's wife said she appreciated the positive public sentiment but asked for privacy in an Instagram post. Griner is a Black Lesbian, which complicates the situation.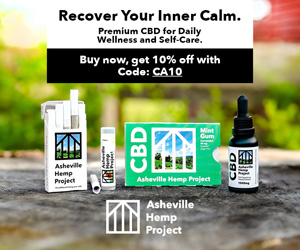 Individuals who have consumed cannabis or invested in cannabis companies are not welcome in the Biden Administration. Joe Biden was a leading champion of the War on Drugs as a Democratic U.S. Senator from Delaware for 30 years, so it's not surprising.
"It makes no sense to limit the talent pool that is eligible for security clearances just because some of these applicants may have invested in legal cannabis businesses at home and abroad. A growing number of U.S. states and nations are regulating cannabis for medical or adult-use and need private investment in these industries to help bolster their economies," NORML Political Director Morgan Fox said.
"The White House's outdated, exclusionary policy is inconsistent with the rapidly changing legal landscape around cannabis in the U.S. and globally and unnecessarily limits access to capital that small cannabis businesses desperately need," he added.
Biden has also seemed indifferent to pending cannabis legislation in Congress and fulfilling his campaign promise to address the burden of marijuana records.
Brittney Griner is 31 and originally from Houston. She attended Baylor University, which is also in Texas.
Brittney Griner and Russia
Several New Jersey state and local officials have called for solidarity with Ukraine and a trade ban with Russia.
"The news we see coming out of Ukraine gets more heartbreaking by the hour and my Legislative District 11 office is receiving many requests from people who want to know how they can help," said State Senator Vin Gopal (D-Monmouth). "It's inspiring to see the bravery of Ukrainian citizens in their fight for freedom and for their democracy."
Gopal argued the unprovoked war in Ukraine is an attack on democracy everywhere and that Ukrainian citizens are fighting for all democratic nations as well as their homeland.
"The bombings are decimating hospitals and apartment buildings, and the Ukrainian people need medical supplies and every kind of basic necessity," he added.
New Jersey has a large Ukrainian population from those who fled the Russian Empire in the 19th and early 20th century and those who fled the Soviet Union and its successor states starting in the 1970s and onward. The Russian Federation is the state President Vladimir Putin rules with an iron fist killing those who oppose his regime.
Many are afraid Putin will launch World War III or that he is liable to launch a nuclear bomb at the United States should the U.S. send troops to Ukraine.