New Jersey Attorney General Gurbir announced the halting of cannabis prosecutions would continue, while the pace of cannabis arrests has not decreased in Newark.
This comes as Governor Phil Murphy continues to refuse to sign the cannabis decriminalization and implementation bills that passed the legislature on December 17th.
"As we continue to await anticipated final action on the pending cannabis legalization and marijuana decriminalization legislation, I am instructing all New Jersey municipal, county, and state prosecutors to seek an additional adjournment, until at least March 31st, 2021, of any juvenile or adult case involving any of the following charges, alone or in combination with each other, where there are no other pending charges," the Attorney General's office said.
Grewal told court officials to "use their discretion" regarding cannabis prosecutions and police arrests. After the referendum, he initially issued a halt to cannabis prosecutions in November.
Professor Justin Leiby at the University of Illinois has been studying cannabis policy and statistics by monitoring Newark arrest records since January 1st, when cannabis was supposed to become legal.
"Possession arrests are actually higher," Leiby said.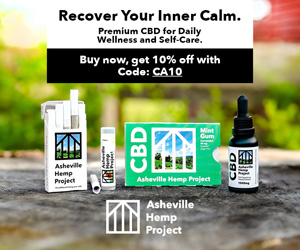 He explained that 80 to 90 percent of those arrested have been African American.
"These arrests are completely racially disproportionate. It's a disgrace," Leiby said.
However, total drug arrests in Newark are down. Police activity going down overall with cannabis arrests rising suggests a specific focus on going after cannabis or confusion. Leiby said some individuals might be more blatant about possession, which might cause more arrests.
He explained that if the numbers extrapolated where in 22 days there were 49 arrests for possession, Newark would be on track for 800 arrests for the year, which is about the national average. For a city whose leadership claims to be progressive, this is astonishing.
"You're essentially the same as Texas or Florida," Leiby said.
He noted that while Murphy and legislators argue and worry about hypothetical statistics, "people are suffering in the meantime."
"The procedural cluelessness is just mind-boggling," Leiby said. "At least get past the prohibitionist mindset and stop tying people up in the carceral state."
To study the issue, he looked at the day-by-day Newark police statistics for the first 21 days of 2021 and 2020 to compare them.
"I'm not picking on Newark. It's probably happening in other places," Leiby said. He explained that they are more open about their arrest statics than other cities.
Leiby wondered how many cannabis prosecution cases that begin with possession become complicated with other charges, such as being too close to a school or trafficking.
The continuation of arrests versus the halt of cannabis prosecutions will likely lead to a massive backlog.
"I hope the ACLU or someone takes them to court," Leiby said.
Cannabis Prosecution Issues
Given the terrible delay, State Senator Nia Gill (D-Essex) wrote a letter published in InsiderNJ.com that severely criticizes Murphy for not signing the cannabis bills. Rather he seeks to retain penalties for those under 21 and not necessarily end their cannabis prosecutions.
"The rationale for such a demand is not based on facts, nor does it speak to the reality of the harm this approach will have on our children of color," Gill said.
She cited that retaining penalties for minors has caused a 300 percent significant increase in African Americans and Hispanics' youth arrest rates versus whites in Colorado. However, in Philadelphia, there was a 90 percent drop in arrests among all ethnicities.
Gill noted that a first-time arrest and cannabis prosecution often leads to a life of crime and jail and creates second class citizens in a terrible cycle known as the "school to prison pipeline."
"I will not vote yes on any legislation that continues the school to prison pipeline or implements a modern-day stop and frisk on our children. We have seen the cost of these interactions and how they often turn dangerous or fatal," she said.
"Governor Murphy, sign A. 21 and A. 1897, stop criminalizing our children," she concluded.