U.S. Senate Majority Leader Chuck Schumer (D-NY) is adamant about passing federal legalization while Vice President Kamala Harris revealed Biden's indifference.
"I want to make my arguments to him, as many other advocates will," Schumer said. "But at some point, we're going to move forward, period."
Despite the White House's indifference to cannabis, Schumer has remained adamant that some federal legalization measures will pass under his tenure as Senate Majority Leader, despite his razor-thin majority in the body. He has expressed interest in decriminalization and banking reform policies specifically in the past. Senators Ron Wyden (D-OR) and Cory Booker (D-NJ) are working on legislation with Schumer's blessing. Both are long-time federal legalization champions
"Honestly, right now, we've been focused on getting people food, helping them stay in their apartments or in their homes, getting kids back to school, getting shots into arms," Harris said regarding federal legalization. "That has been all-consuming."
Neither President Joe Biden nor Harris have discussed cannabis reform since the election last fall.
Granted, these are legitimate issues. However, this comes in the wake of Biden's decision to fire staffers who admitted they consumed cannabis. Many cannabis advocates were enraged at his action. Biden's Press Secretary justified it based on "national security," which is how the United States government justifies many undemocratic policies such as foreign coups and a decline in civil liberties.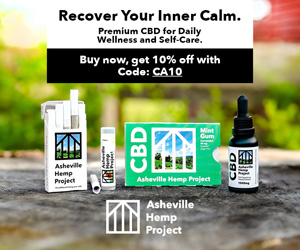 Many pointed out that former President Barack Obama would have been fired too since he famously admitted he smoked weed. Not only did he smoke in High School, but he was part of a group of friends called the "Choom Gang," Choom being local slang for weed in Hawaii.
Federal Legalization Obstacles
Biden has only come out in favor of cannabis decriminalization and banking reform at best. At worst, many dislike him for pushing "tough on crime" bills in the past that came at the expense of minority communities and increased police brutality.
Harris had a career as a "tough on crime" politician that took her from being the San Francisco District Attorney to California Attorney General before becoming a Senator and Vice President. In the Senate, she saw that legalization was a given in the future and changed her stance. After doing so, she became a leading sponsor of cannabis reform bills.
Schumer's insistence on cannabis reform has sent cannabis industry stocks rising. He pointed to the legalized states as justification to support federal legalization,
"The legalization of states worked out remarkably well," he said. "They were a great success. The parade of horribles never came about, and people got more freedom."
Conservative Interest Group Formed to Push Legalization
The Cannabis Freedom Alliance (CFA) was recently launched to push federal cannabis reform. The noted rapper and smoker Snoop Dogg was eager to persuade Republican leader and mega-donor Charles Koch to support legalization.
While a few Republicans like Congressman Matt Gaetz like cannabis reform, Senate Minority Leader Mitch McConnell (R-KY) is adamantly opposed to federal legalization. That might change due to the CFA.
"We need 10 to 12 Republican senators," Angelos said. "With Koch's influence, I think that's likely a possibility."
While in favor of decriminalization and legalization, they are less likely to approve plans to protect small businesses versus large corporations and financial measures to address the harm caused by the War on Drugs.
Snoop Dogg has a venture capital firm investing in the cannabis industry and strong ties to Canopy Growth Corporation as their spokesperson alongside Nutley, NJ native Martha Stewart.
The Kochs' Americans for Prosperity (AFP) will govern the CFA along with Mission Green/The Weldon Project, the Reason Foundation, and the Global Alliance for Cannabis Commerce (GACC).
"Americans for Prosperity is excited to work alongside our partners to bring cannabis businesses into the light, replacing black and gray markets with a free and fair legal framework that improves public safety and emphasizes entrepreneurship and equal opportunity. In this context, cannabis commerce will become a way for Americans to lift themselves up, rather than a barrier holding them back," said AFP lobbyist Brent W. Gardner.
Libertarians might like legalization, but they might have difficulty swallowing the social justice provisions included in New Jersey and New York's legalization. They certainly won't like higher taxes to fund social justice programs. In their mission statement, they specifically stated they want low taxes. Thus While possessing a libertarian streak enraged at government interference, Koch is not likely to support plans to address the harm caused by the War on Drugs. They are also especially prone to like the Multi-State Operators who are largely indifferent to social equity.
However, the Kochs were interested in dealing with criminal justice reform that Booker championed, as captured in the documentary 13th.
Most of those fighting for legalization come from a progressive or Democratic Party background. A lot of the legalization language has been framed as an outgrowth of social justice.