The annual NYC Cannabis Parade & Rally took place in Union Square and featured U.S. Senate Majority Leader Chuck Schumer (D-NY) calling for legalization.
He lamented the lives that were ruined because people were caught for a cannabis crime. Schumer was happy to reflect on New York's legalization bill the Marijuana Retail and Taxation Act (MRTA).
"I know it has been a long time coming," he said. "Let me tell you about the fight that I am leading to legalize marijuana nationally!"
Schumer said that for decades during the failed War on Drugs, young men and young women, disproportionately young men and women of color, have been targeted and hurt by the charges.
"So many of them could never recover from that," he lamented.
"We need investments in communities harmed by the War on Drugs. We need social equity in licensing entrepreneurs, and we need the expungement of records once and for all!" Schumer said.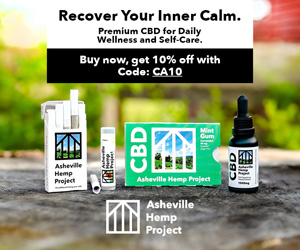 He noted he backed MRTA on the state level and congratulated New York Assembly Speaker Crystal Peoples-Stokes and State Senator Liz Krueger for championing the legalization bill. Reflecting on MRTA, "Now let's transfer that energy to Washington!" Schumer exclaimed to the cheering crowd.
"I was the first congressional leader of any party to come out in support of ending the federal prohibition on marijuana and I am proud of that," he added.
Along with Senators Cory Booker (D-NJ) and Ron Wyden (D-OR), Schumer is leading the federal legalization effort in the Senate. They're currently writing comprehensive cannabis legislation that would end cannabis prohibition.
Former High Times Editor Steve Bloom served as Master of Ceremonies for the event and said "Hi Dan" to me after Schumer spoke. I wrote an article he edited on the Jake Honig Act for Freedomleaf.com.
New York Attorney General Letitia James also spoke along with Congresswoman Carolyn Maloney (D-NY).
New Jersey's own Leo Bridgewater also spoke on the need for reform and a just industry in his capacity as the National Veteran's Outreach Director for Minorities for Medical Marijuana (M4MM).
"Our tribe is small but we are everywhere. And when it's time to get shit done, we get shit done," Bridgewater said about the cannabis community and its advocates.
The parade made its final leg down Park Avenue in New York City and featured a 50-foot long joint operated by five people. Unfortunately, it was deflated shortly afterward. There was also a man dressed as a Joint in a costume reminiscent of those in Disney World. The speeches began in Union Square in front of a statue of George Washington on horseback.
In addition to Schumer New York Attorney General Letitia James, several New York state lawmakers, including Senators Alessandra Biaggi, Brian A. Benjamin, and Jessica Ramos, Assembly members Harvey Epstein and Emily Gallagher all spoke and championed the Marihuana Regulation and Taxation Act (MRTA), which passed on March 30th and was signed into law the next day by Governor Andrew Cuomo. Industry leader Steve DeAngelo and long-time activist Dana Beal gave impassioned speeches along with the leader of a Native American tribe based in Long Island.
A few of the speakers including Assemblywoman Gallagher noted that today May 1st is also the original Labor Day celebrated as such around the world. There was actually a labor protest in Union Square as well.
Several advocates for New York City legalization also spoke and enjoyed the festive atmosphere.
NYC Cannabis Parade 2021
One of the longest-running cannabis legalization events in the country, the NYC Cannabis Parade & Rally began in 1973 as a "Smoke-In" in Washington Square Park. A march was added to the proceedings several years later.
The parade has grown and changed as cannabis has become more mainstream. More recently, the event has taken place in Union Square Park following the parade.
Speeches and music educate and entertain the crowd. Speakers have included Assemblymember Richard Gottfried, Public Advocate Jumaane Williams, and 2018 gubernatorial candidate Cynthia Nixon. Performers have included Redman, Immortal Technique and 420 Funk Mob.
The event was canceled last year due to Covid-19.