Colorado-based entrepreneur and advocate Jane West has seen the growth of the cannabis industry since the beginning of adult-use legalization.
In the process, she has become one of the most well-known women in the cannabis industry.
West grew up in Madison, Wisconsin. She moved to New York City after college. West worked for non-profits and, ultimately the United Nations. West then fell in love with a guy and moved to Denver, Colorado, to be with him. They now have two children.
In 2014 when Colorado was about to open its adult-use cannabis market, she didn't know anyone in cannabis but was eager to jump in. West had always loved cannabis.
"Jane West" is a nickname.
However, her first events did not seem welcoming or women-friendly since one was held in a strip club and one was in an alley. Others seemed filled with white guys and business owners with significant capital.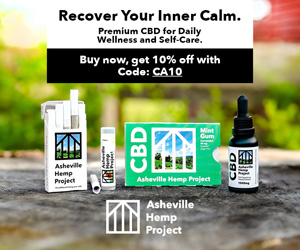 "It wasn't about welcoming people to the sector," she said.
Launching into Cannabis
Jane West thus decided to launch a cannabis event-based business. It would be held once a month at an art gallery with a live band and consumption permitted by the museum.
She received a lot of attention in 2014 for holding her first event. Unfortunately, media attention adversely affected ticket sales since many were not eager to appear on camera so early into legalization.
CNBC, The New York Times, and al Jazeera were among the news outlets that interviewed her. However, when the CNBC segment aired, she got fired.
To make matters worse, Mayor Michael Hancock of Denver initially did not support legalization and sent a SWAT team to a cannabis event West held that was a small brunch of 17 people in a bakery.
"Now I'm a criminal!" she exclaimed.
Thus, less than a year after legalization, she was jobless with a misdemeanor charge and arguably the most recognized woman in the industry.
"People were contacting me every day asking me questions about how to get in the industry," West said. "I don't know what I'm doing. I don't have a license."
She noted her work in the non-profit sector gave her experience in community organizing. Thus, West launched the networking group Women Grow, which grew to 40 cities in the first year.
However, in the second year, "I knew this was not what I was going to," she said. "I wasn't meant to lead that company."
Thus, West divested her interest in the company.
She then built a cannabis paraphernalia company. At the time, she didn't like the glassware available. West wanted to make beautiful bongs that never looked dirty and could easily be replaced.
West also created a unique line of pipes known as one-hitters. To do so, she found a glass manufacturer and set up a licensing agreement. However, there were complications.
"Glass is its own thing on every level," West said.
In addition, scaling became a problem due to her lack of access to capital. Thus, she went to banks and Venture Capital firms looking for investors. That did not go well.
"It's going slow because I won't partner with MSOs, and I won't partner with rich white guys, and I won't sell out and be acquired," West said.
She noted that former President Obama signed a bill that enabled companies to crowdfund from modest investors.
"I decided that was how I was going to raise money," West said.
Jane West eventually found 23,500 investors from all 50 states and other countries through equity crowdfunding.
She found success in making deals to have her products sold under famous brand names through High Tide, which makes accessories featuring Snoop Dogg and Jay and Silent Bob, among others.
Industry Problems Jane West Sees in Cannabis
Jane West is enraged at the issues she sees that have developed in the cannabis industry. She is alarmed there are few women and minority-owned businesses in the cannabis industry.
"A bunch of wealthy heirs to their parents' fortune…get to make Canadian companies… and dominate the entire cannabis sector when people can't grow in their backyard," West said.
She severely berated the cannabis license application process, saying it's "more unfair than ever. Fuck your applications. Prove to me this is even necessary. "You can tell the lobbyists and money have already gotten there."
A few corporations manipulating regulations for their benefit is not unique to the cannabis industry.
"It doesn't have to be this way. They created this system in a short amount of time," West said. "If they really gave a fuck about social equity, these fucks would give them licenses."
She also criticized the enforcement of legal industry rules.
"MSOs (Multi-State Operators) are breaking rules left and right," West argued.
She is a passionate advocate for cannabis homegrow. She was enraged at the idea the industry needs to be protected from it.
"The MSOs are putting talking points in politicians' mouths," West added. "We want to protect these 20 groups of rich guys so you can't grow your own plant."
New Jersey Senate President Nick Scutari (D-Union) made a similar point on a New Jersey CannaBusiness Association webinar recently.
"If you don't have homegrow, the fucking MSOs won," she added.
However, Jane West noted that nationwide laws are being implemented to protect small cannabis businesses.
"You can still win," she said. "The problem is… I'm hearing their struggles, and it's very real."