Cannabis company 1906 CEO Peter Barsoom sees many opportunities in his home state of New Jersey in the cannabis industry as licenses become available.
He grew up in East Brunswick, NJ, in Middlesex County until he left for college. Barsoom said he used cannabis in college but stopped when he found certain strains or cultivars made him too paranoid. He then met his wife, who used cannabis.
Barsoom found that low doses, achieved by combining cannabis in a spliff, reduces THC's potency and found 1:1THC CBD strains were the best for him.
"I wanted a controlled dose, non-smokable way to consume cannabis which was the impetus behind 1906," Barsoom said.
Prior to entering the industry, he worked in finance on Wall Street for 10 years in a variety of senior roles in capital markets. Barsoom decided in 2014 to pursue entrepreneurial opportunities.
Barsoom said regarding cannabis "It is one of the most versatile medicines known to man and people should have wide safe access to it."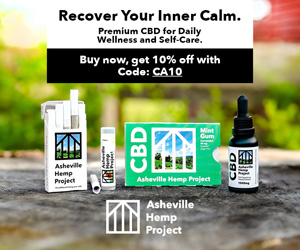 Thus, he moved to Colorado in 2015 to create 1906. Prior to that he was living in New York City. While now based in Denver he hadn't been to Colorado or Washington before cannabis was legalized. Of the two states, Colorado made the most sense to move to since Barsoom believed it had the best regulatory system and attracted more tourists.
"When Colorado started in 2014 it was an experiment. No one had done it before There was a lot of concerns," Barsoom said.
He noted that the experiment has gone well.
Building 1906
The name of the company comes from the Wiley Act of 1906 which began the unfortunate road to prohibition. (More on that in Cannabis 101!)
"Our mission is to revolutionize self-care one edible at a time," Barsoom said.
Barsoom's goal is to bring cannabis back to its pre-prohibition status when it was widely used as a plant medicine available through apothecaries or pharmacies and doctors believed it to be a legitimate treatment.
"You need something fall asleep or take edge off after a long day," he said. "Our theory is that most people are using cannabis not for getting high, but to feel a particular way."
Thus, they created different low-dose edibles to specifically address anxiety, sleep, as an aphrodisiac to connect with partners, and depression. "Chill" for example would be their best product to cope with anxiety.
"Gone are the days of waiting 60-120 minutes for an edible to kick in with no control of the experience," 1906 Chief of Policy Jackie Cornell said.
Prior to working for 1906, she was a New Jersey Department of Health (NJDOH) Deputy Commissioner under Assistant Commissioner for Medical Marijuana Jeff Brown.
Cornell said 1906 will have an edge in the New Jersey market since their products are low-dose, high-return, and fast-acting, unlike most edibles which are the high-dose and slowing acting.
Positioning themselves in New Jersey Cannabis
Barsoom said they are trying to expand into Oklahoma as they sell products in Illinois, Massachusetts, Maryland, and hopefully New Jersey soon.
"We're waiting to hear on outcome of license outcoming," he said.
Those licenses have been delayed for 15 months from the announcement after a rushed period of about two months in summer 2019 to apply. It has been held up because of a lawsuit where applicants claim the process was biased in favor of certain applicants. The suit was finally decided in favor of the NJ Department of Health last month. Despite the lawsuit's resolution, it is still unclear when those 24 license winners will be announced.
"It is very challenging to the say the least," Barsoom said. "I think New Jersey could be one of the best markets in the country."
"We are seeking a vertically integrated license in New Jersey," Cornell explained. She noted they applied in the 2018 and 2019 license rounds to receive one.
"It is also imperative that the existing medicinal patients are supported and that the current limitations on product availability, diversity and affordability are addressed," she added. "Competition is critical to addressing these needs and the market has to dramatically increase to meet demand, drive down cost and offer products people want to consume."
"Our experiences around the country serving both medicinal and adult-use consumers have given us an insight to what consumers are looking for; companies like ours with a strong commitment to corporate responsibility, a brand that they can trust, language that is relatable and consumer-centered customer service," she said.
Conscious of Social Issues
As Barsoom was getting into cannabis, he saw how the War on Drugs had negatively affected communities of color and thought it needed to be addressed.
Barsoom noted that New Jersey has been one of the worse states for the disproportionate rates of black and brown folks. Thus, they have worked closely with the Last Prisoner Project in New Jersey training formerly incarcerated individuals on how to get into the industry.
"We need to address the rates of incarceration and expungement and create meaningful and tangible paths to wealth and social equity in communities that have been ravaged by the failed War on Drugs," Cornell said.