The New Jersey Assembly Finance Committee passed a bill to make it easier for cannabis companies to do business with banks.
The bill is A4263 "Protects financial institutions and insurers doing business with the cannabis industry from being penalized by State regulators." If it passes, the State of New Jersey cannot "prohibit, penalize, or otherwise discourage a financial institution or insurer from providing financial or insurance services to a legitimate cannabis-related business or the business associates of a legitimate cannabis-related business."
Assemblyman Joe Danielson (D-Somerset and Middlesex) had sponsored a similar bill on insurance.
He said it would "prop up a very new industry in New Jersey with the cannabis market."
"The insurance industry and the financial industry have had major obstacles and speed bumps in the way of participating in the industry. These bills address that. They had similar obstacles to doctors," Danielson added.
Committee Hearing
"This goes a long way into the process of normalization. The cannabis industry has gone through phases," NJ Canna Business Association President Ed DeVeaux said. "We're looking forward to the era of normalization where businesses conduct themselves in a regulated professional manner."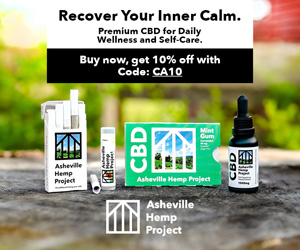 "I'm glad NJBIA (New Jersey Business and Industry Association) is supporting this. I'm going to reach out to them even more," Assemblymember Carol Murphy (D-Burlington) said.
"Our truck drivers who are delivering our services who are crossing hose lines of uh different states and the different rules. The legalization, which is not federal yet, is preventing people from taking those truck driving jobs because of the CDL (Commercial Driver's License) License. Does this bill address that? We have a lot of truck places, and they're hurting for drivers," she added.
"Certain professions prohibit the use of cannabis. That remains an ongoing discussion," DeVeaux replied. "If you are an insurance company, you can, in fact, provide insurance without fear of reprisal to a business that is an MRB (Marijuana Related Business)."
"There are still discriminatory practices," he added. "I may use cannabis a month ago. THC (the key chemical that gets you high) remains in your system. It doesn't mean I'm intoxicated. I think."
"Is this just oriented to the State?" Assemblymember Gary Schaer (D-Passaic and Bergen asked).
"Yes. Banks and financial institutions are afraid to conduct business with the cannabis industry. Accounts have been closed. They have gone great distances… to try and establish banking," DeVeaux said.
"Can federally charted banks sue the state for unfair business practices?" Schaer asked.
That I wouldn't know," DeVeaux said.
An Assemblymember asked which banks are friendly and noted Kearney Bank might be.
"It's an ever-changing landscape," DeVeaux noted.
He said Financial Sources Federal Credit Union, Bayonne Community Bank, and Valley Bank work in the space.
Legalization Banking Details
"We support this bill. But this bill doesn't get to the root of the problem. It only solves the state issues. State charted banks," Michal Affuso of the NJ Bankers Association. "This inherent tension between state and federal law and the risk baked into is what makes this determination of who is going to participate in this business."
They could be accused of laundering money for Organized Crime, he noted.
"People will say there's illegal money in every bank. The question becomes what risks did you knowingly take?" Affuso explained.
He noted that President Joe Biden reinstated the Cole Memo, which prevents the Department of Justice from going after the legal cannabis industry. However, a memo is not a strong defense.
Affuso noted that while the SAFE Banking Act has passed the House of Representatives numerous times, Senator Cory Booker remains opposed to a cannabis bank bill that does not advance social justice. His opposition is one of the obstacles to its passage.
"Call Senator Booker, and you'll have a complete solution to the problem," he said.
"Senator Booker wants more than this bill provides?" Schaer asked.
"Correct," Affuso said.
"Some is better than none," said a lobbyist for the insurance industry who was in favor of the bill. "It legitimizes these businesses."
"Does this bill create more problems in New Jersey when we don't match federal law? I will support this," Murphy said.
New Jersey cannabis companies have had difficulty securing bank accounts and loans that most banks give to regular businesses. The problem stems from cannabis remaining illegal at the federal level. Initially, even ancillary companies that did not sell state-legal cannabis had trouble with banks.
Only a select few banks in New Jersey are accepting and openly soliciting plant-touching cannabis clients. Other banks will do business with cannabis companies but will not advertise it.
Legislative Committee Passage
The primary sponsors were Assemblymembers Verline Reynolds-Jackson (D-Mercer and Hunterdon), Benjie Wimberly (D-Passaic and Bergen), and Reginald Atkins (D-Union). All have been strong supporters of cannabis reform in the past.
It passed the committee with bipartisan support 10-1-1 with one "No" Vote by Assemblymember Robert Auth (R-Ocean) and one "Abstain" vote by Yvonne Lopez. She is the wife of NJ Cannabis Regulatory Commission Vice Chair Sam Delgado and recused herself from hearing the testimony.
The banking bill for cannabis companies now must pass the Oversight, Reform, and Federal Relations committee as well. It was introduced in June.
Senator Troy Singleton (D-Burlington) introduced it in the State Senate. It has no other sponsors, nor has it had a hearing.
Cannabis Banking and Congress
Banking has been a consistent problem throughout the history of the legal cannabis industry across the state markets. President Joe Biden and Congress have other concerns while the cannabis industry might be united in its advocacy.
Even Senator Cory Booker (D-NJ), a usually optimistic individual who very much believes in pro-cannabis legalization, was not that optimistic.
"I just have a feeling we can get it done. But there's not a lot of time in this Lame Duck, and there's a lot people want to do. It's just gonna be hard," he said on NJ Spotlight News.
Booker believed the soon-to-be Republican-controlled House of Representatives would not be receptive.
"It's either now or many years from now," he said.
The federal cannabis legalization bill he is sponsoring with Senate Majority Leader Chuck Schumer (D-NY) and Finance Chair Ron Wyden (D-OR) has gone nowhere.