With Governor Phil Murphy refusing to sign the decriminalization and legalization bills until minors continue to be prosecuted, what should have been the beginning of a happy new year continues the strange awkward path cannabis has taken.
It seems it has been decided that the January 1st deadline for NJ cannabis will be ignored.
Murphy seems to want to give them large fines for possession. Those caught with one ounce or less would have to pay a $250 fine, and those with 1.1 to six ounces would have to pay a $500 fine. They're calling it a "clean-up bill" to address the mess that they made.
The "clean-up bill" defines cannabis as purchased from a dispensary and marijuana purchased on the street. In reality, it will be the same as greyhounds and poodle pups, both being dogs.
It reminds me of "clean up time" in pre-school after playtime.
It was always a bit ambiguous what was going to happen with NJ cannabis in the first place since it is a very long time before adult-use cannabis is sold at a dispensary. It was assumed, though, that decriminalization, which would allow people to smoke openly, was supposed to start on New Year's Day.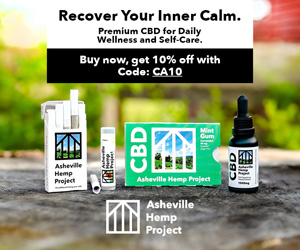 However, zealous police will likely continue to arrest people for possession of NJ cannabis on New Year's Day when the constitutional referendum, which passed by 67 percent, remains in limbo.
This is all the more amusing since Murphy is up for re-election next year. No incumbent Democratic Governor has won re-election since 1981. It will be amusing to see how that factors into his calculations. Ads have already begun to pop up from his New Directions PAC.
The "Cannabis Vote" is an amorphous thing since it is so young to say how much power it is and how much it should be courted. But many aficionados, enthusiasts, and activists who are part of the larger and established Hispanic, Black, Progressive, and Youth Voting blocs may view him more skeptically.
NJ Cannabis Complications
Attorney General Gurbir Grewal did say that cannabis crimes shouldn't be prosecuted, which will leave them in a great limbo until presumably they are erased once the bill passes.
The minors most hurt by Murphy's actions will be the Hispanic and Blacks that are disproportionately targeted by the police. That fact, though, has become so well-known that everyone seems to enjoy repeating it even as delays continue.
The delay is all the more surprising to have occurred due to Murphy since he campaigned on cannabis legalization. Moreover, when the bill was stalled, it was only due to his negotiation with Senate President Steve Sweeney (D-Gloucester) and Speaker Craig Coughlin (D-Middlesex) an agreement on the bill was reached, which allowed it to go forward.
It seems the legislature is going to oblige the Governor and likely vote on the bill eventually.
This is a fitting way to end a terrible year; with yet another delay.
However, the uncertainty will not stop Ed "NJWeedman" Forchion, who plans to continue selling cannabis openly despite the fact that the law will accommodate his desire to sell marijuana unencumbered by any regulations.
NJWeedman prefers the term "marijuana" and will likely enjoy the distinction created by the clean-up bill.