The League of Municipalities held a webinar to advise towns on the nature of cannabis ordinances allowing or banning businesses.
Attorney Dennis Galvin explained that the deadline for action to ban cannabis sales is August 21st, 2021.
Late August is also when the Cannabis Regulatory Commission (CRC) might have a license application round, as per the timeline above.
Towns can regulate the location, hours of operations, and the number of cannabis companies they allow to be established within their limits.
It was noted the effective deadline to introduce a cannabis zoning ordinance to "opt-in" to one of the six license classes is June 15th since the process takes about sixty days. Most of the conservative towns like Brick and Wayne that have banned sales already disliked cannabis and banned sales. Their bans were invalidated in the adult-use implementation law, which then required them to re-ban sales.
Galvin noted that if towns wish to allow businesses, they must first have an ordinance introduced on the first reading before the Town Council. Then the Planning Board must pass a pro-cannabiz ordinance, and then the Town Council can pass the ordinance on second reading, after which it becomes law.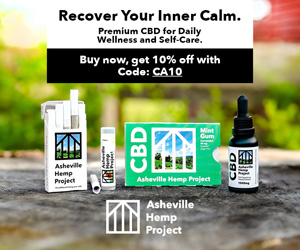 "The window of time for you to act is narrow," he said. "You really have to act right away."
If towns do not enact a ban, certain cannabis businesses can automatically be allowed in commercial and industrial zones. Towns cannot change their cannabis ordinances for five years until 2026.
License Classes Explained by League of Municipalities
There are six classes of licenses towns could consider in their towns. The rarest will likely be cannabis lounges which the implementation bill S. 21 said must be attached to dispensaries.
"The law is dense," said attorney F. Clifford Gibbons.
The Class 1 cultivator could be the easiest to allow because a farm could be allowed without attracting the issues that come with a storefront. Galvin said empty warehouses are perfect for it in places like Fairfield in Essex County, among others.
"If you want to put your toe in the water, some towns might be against consumption but might want to be a cultivator," Galvin said.
Class Two is a manufacturing or processing license to make gummies, edibles, and similar products.
Class Three is a wholesaler license.
Class Four is a distributor license to transplant plants from one location to another.
Class Five is a cannabis dispensary license. Lounges must be at dispensaries. Galvin compared a dispensary lounge to a microbrewery that has a bar.
"Generally, it must be indoors," he said. Glavin noted it could have an outdoor section that is screened from public view. He added they won't be allowed to sell food, which cuts off a potential revenue source unless they get creative. They also cannot sell alcohol nor tobacco products.
Class Six is home delivery, explained as "Doordash for cannabis." Driverless cars are not included in this.
Classes One through Four will be permitted in industrial zones. Dispensaries can be in commercial or industrial zones.
The League's Associate General Counsel Frank Marshall said that after consulting with NJ Senate President Steve Sweeney (D-Gloucester), towns will be able to opt-in after August 21st. He said they want towns to open up to this new form of business.
"Just because you decide to create this zone, you're not necessarily going to get somebody licensed in your community," Galvin said.
Gibbons said towns could hold a mini Request For Applications (RFA) in the vein New Jersey has done so thus far. However, he said there could be problems with the points assigned to an applicant.
Galvin said the process whereby the NJ Department of Transportation (DOT) decides where helicopters are allowed is similarly complicated.
There are likely to be more lawsuits based on the vague language of the bill, Gibbons said.
The League of Municipalities' Atlantic City Conference and Parties
The League of Municipalizes is a powerful organization that throws a conference in Atlantic City every year after Election Day (before COVID).
Elected politicians, lobbyists, local party leaders, policy experts, and advocates descend for a week. The Democratic and Republican County Organizations, Party Leaders, lobbying firms, Insider NJ, and similar organizations throw parties, mostly with an open bar and free food at various casinos and hotels around the city. It is a perfect place for Insiders to mix the business of governing with election stories over a cocktail.
Before running for Governor, Phil Murphy had a forum in 2015 with former Governor Dick Codey and Bon Jovi and a large poolside party to impress the State's political establishment.