Civil Rights leader Rev. Charles Boyer does not believe the new NJ cannabis legislation is just and led a webinar urging people to advocate for changes.
"We wanted to make sure reparations justice was done," Boyer said on why he has supported cannabis reform thus far.
However, the cannabis legislation S. 21 and A. 21 does not define the term "economically disadvantaged" who are supposed to be helped when applying for licenses. The term is open to interpretation. In a worst-case scenario, it could be rendered utterly meaningless. Usually, contracts and bills define such terms so that does not arise.
Boyer leads Salvation and Social Justice and heads the Bethel AME Church in Woodbury, NJ. He called S. 21 the "epitome of power and structural racism used once again" to harm minority communities.
Social Justice Provisions in Implementation
He said as a young man, he was personally targeted for being Black in the white suburbs surrounding Plainfield, NJ in Union County.
"I'm retraumatized! The very area that targeted me as a young person … is the same one that is seeking to make a money grab for white people right now," Boyer exclaimed regarding State Senator Nick Scutari (D-Union).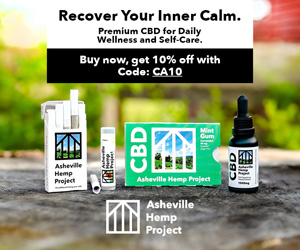 Boyer said the cannabis legislation was proposed by mostly white men who are proposing cannabis legislation to get white men rich. There is a lot of distrust between social justice advocates and Scutari who introduced cannabis legislation. Many expected this would be an issue since the referendum was introduced last year.
"They have 70 percent of the licenses set aside for white folk!" Boyer exclaimed.
Boyer said that 15 percent of licenses are devoted to minorities while Hispanic and Black Americans make up slightly more 30 percent of the population.
"They have the audacity to put the bill up at 5 pm on a Friday and close it for testimony by 8 pm!"
"Let's be very clear," Boyer said. These same folks don't even want to put up a reparations task force bill!"
Boyer called the cannabis bill the "epitome of white privilege" several times.
"Everyone has to contact your assembly people and senators!" he added.
The demands of Salvation and Social Justice and their allies are:
1.       Direct a cannabis excise tax to repair the harm done by the drug war: Revenue should be used to support vital community-centered services including, but not limited to, evidenced-based prevention, intervention, and community block grants, violence prevention and restorative justice programs, job training, legal aid for civil and criminal cases, health education programs, housing assistance, food assistance, healthcare services, re-entry services, youth recreation or mentoring, and literacy programs.
2. Discourage the underground market by creating incentives and lower barriers to entry with low tax (or no tax) for those previously convicted for distribution for at least as long as they were convicted.
3. Financial resources to support grants, no-interest loans, and programming to help individuals from impact zones and those with prior cannabis-related criminal records to enter into the cannabis industry or another industry of their choice.
4. Create an "Equity Applicant" status in the bill, a designation that covers both impact zone applicants and people with prior cannabis-related criminal records and their immediate family.
5. Expand the 25% of licenses reserved for impact zone applicants to 33% percent of licenses for Equity Applicants in order to accommodate the larger eligibility pool.
6. Ensure that at least 10% of each license class is reserved for Equity Applicants.
7. To qualify as an equity applicant at least 51% of the entity must be owned by applicants with equity status.
8. There must be an updated racial impact analysis which should be done with an economic impact statement. The law should not proceed without demonstrable disproportionately positive impact on Black communities in arrests, enforcement, and economics.
It was explained that the expungement reform bill sponsored by Senator Sandra Cunningham (D-Hudson) passed. However, the funding stream is missing in the most recent version of cannabis legislation. If funding is not dedicated, it's likely to be axed in the state's annual mad budget dash.
Rev. Willie D. François III of the Mt. Zion Baptist Church in Pleasantville, NJ called the Drug war "racist" and said condoning signifies allying with white supremacy.
"The prison-industrial complex in this country is nothing more than a slave plantation! Slavery was never abolished in this country. It was just reserved to a certain kind of people," Francois explained.
"Are you ok with being a pawn in white capitalism that is at the heart of our criminal justice system?" Francois asked.
"One way or another these dollars will be distributed," said Rev Timothy Adkins Jones Bethany Baptist Church of Newark. "Those decisions are being made."
He urged for a united front from advocates when pushing for the cannabis legislation.
ACLU NJ Strategist Ami Kachalia said NJ United for Marijuana Reform (NJUMR where I represent LAN full disclosure) has been fighting for a very specific type of cannabis legalization that is "centered on racial and social justice always."
"People were voting yes because they wanted racial and social justice," Kachalia said.
She noted many other state cannabis specialists elsewhere said if you don't try to include social justice at first, it is much harder to include later.
"Over 60 percent of people support community reinvestment," Kachalia said.
Boyer said these provisions would help bring the underground market into the legal market.
The Cannabis Legislation Fight
"In crafting the enabling legislation to support this referendum, I am committed to ensuring that we impose an additional user fee on cannabis consumers that will help to reduce the financial burden on New Jersey's taxpayers and specifically on its urban communities," said Assembly Speaker Craig Coughlin (D-Middlesex) regarding cannabis legislation:
It remains to be seen how Scutari and Senate President Steve Sweeney will react to the call for specifics.
"The legal sale of cannabis will allow us to fairly address issues of criminal justice and provide needed revenue for our state. The enabling legislation will ensure that this money is returned to our communities and that it is distributed fairly," Coughlin added.
Hearings for the cannabis legislation in both the State Senate Assembly Appropriation Committees are scheduled for Thursday.
"This is a right now campaign!" Boyer said. "Time is of the essence."