A Cannabis Advisory Group panel featured a conversation with State Senator Teresa Ruiz (D-Essex), the sponsor of S. 2535, the decriminalization bill, and former NJ Senate Democratic Majority Counsel Fruqan Mouzon on the cannabis bills.
"We're this close," Mouzon said legalization sponsor Senator Nick Scutari (D-Union) recounted last night on a virtual fundraiser. He explained Scutari said the implementation, decriminalization, and compromise cannabis bills would all be signed by next Friday, February 19th.
That assumes the Senate compromise bill passed committee Monday and then voted on by both chambers on Thursday the 18th when the next legislative sessions are scheduled.
However, Ruiz gave the caveat, "The timeframe dictates itself. The Latinx and Black Caucuses are working hard on it. We've been working around the clock. The folks getting in trouble… look like us. We're being very thoughtful."
It became clear there is no deal yet, much less specifics for a Senate compromise cannabis bill despite a hearing scheduled for Monday.
"I think the Senate is going to come up with a thoughtful piece of policy," she said, conceding, "it's difficult."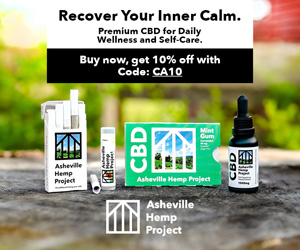 "How do we deal with the law and public safety and the juvenile?" Ruiz asked. She added she would not support a three-tier system that is most punitive for those under 18.
"The interesting thing is we took a drug substance, switched it into the legalized market, and still want to treat it… as if it were a drug substance," Ruiz said.
NJWeedman has made that point regarding a double standard between dispensary cannabis and street cannabis.
"Our community members are getting pinched," she said.
Ruiz liked the concept of treating cannabis possession like cigarettes for underage people.
Regarding the clean-up cannabis bill she initially sponsored, Ruiz called it "problematic in many ways." She took her name off it because she "didn't want to send a child into the criminal justice system."
"Interactions and consequences happen on a daily basis, but I've never had to cast a vote on it," Ruiz said.
What is being debated is really a larger issue of Justice and police interaction with minorities rather than solely about the legalization of cannabis, which has complicated the process.
Cannabis Bills Discussed
Mouzon noted Ruiz championed one of the cannabis bills decriminalizing possession up to six ounces, which would be a much higher level than most states and cities that have decriminalized cannabis.
"It came from me," Ruiz said regarding the significant amount. She said it was based on the contradiction that a "young woman on a corner is pinched… but then a store down the block could sell upwards of 50 lbs. a day to customers."
"I tried to up the percentage amount as much as possible," she added, noting she initially wanted to decriminalize a pound.
Mouzon said there should be no limit on possession, given that businesses with micro licenses will be able to sell 1,000 lbs. a month.
"The conversation on weight will go away once we realized we've moved into a legalized market," Ruiz said.
Mouzon credited Ruiz with supporting consumption lounges. She noted many people rent and might have issues consuming at home.
Regarding the revenue derived from cannabis taxes, Ruiz said the money should go to schools, helping the youth by funding after-school programs. She added kids should be in athletic programs rather than trying cannabis.
Mouzon said children need to be educated on the nuances of cannabis in the manner they are educated on other matters, like railroad track safety.