While the cannabis home grow legalization bills died in the last session of the New Jersey Legislature, the bill sponsors are continuing the fight.
The latest session of the New Jersey legislature began last week, and Governor Phil Murphy was sworn in for a second term yesterday.
Adult-use cannabis sponsor Vin Gopal (D-Monmouth) said regarding adult-use cannabis home grow that he plans to "push like hell in the Senate."
"We have to keep the pressure on home grow," he said.
Gopal is now the Education Committee Chair and Conference Chair. Gopal noted he was Conference Chair in the last session. In that position, he moderates senate caucus meetings.
"I am looking forward to the new session and my new Senate Committee assignments," Gopal said.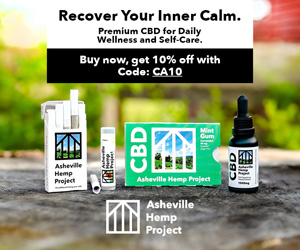 The issue with home grow is that while State Senate President Nick Scutari (D-Union) told the NJ CannaBusiness Association during a webinar he is not opposed to it, he does not see it passing soon. Scutari wants to wait for the industry to be built up and would prefer a regulatory mechanism to enforce a plant limit.
"He's always been opened minded on this," Gopal said. "I am confident we'll get there."
"I don't think six plants ais a big deal," he said. "Eight is reasonable."
Gopal noted Scutari's journey pushing for cannabis reform when few were open to the idea.
"I give him a lot of credit on it," he said.
Gopal himself nominated Nick Scutari to be Senate President. He noted that it was expected that Nia Gill wanted to run to be New Jersey Senate President, so her challenge was expected.
Gopal noted he needs to find an Assembly sponsor willing to take up the issue. In the last Session, his former district mates Assemblymembers Eric Houghtlanding and Joann Downey sponsored it. They lost re-election in November.
Gopal noted at a minimum, he would like to see medical cannabis home grow passed.
Singleton and Medical Cannabis Home Grow
Senator Troy Singleton (D-Burlington) noted he has already reintroduced his medical cannabis home grow bill as S 342.
"I feel that strongly," he said. "We're going to work with our new leadership team to advance it."
Singleton noted that prices remain prohibitive for many.
"It is making it tough for people to have access to the medicine they need," he said.
"We're not providing that open access that's necessary," he added. "Patients have to go without because of the pricing."
Singleton also noted the need to convince Senate President Scutari. He believes they can come to an understanding to allow home grow to happen.
He noted that elsewhere when cannabis legalization was passed, "home grow is a part of it. It moves in tandem, and the sky hasn't fallen because of it."
Singleton noted medical cannabis home grow has bipartisan support.
"Senators Bucco, O'Scanlon are partners with us on that. We expect them to continue that," he said of his Republican colleagues who are co-sponsoring the bill.
They are indeed sponsoring the bill along with Gopal, who is a Primary Sponsor, while Senators Patrick Diegnan (D-Middlesex) and Shirley Turner (D-Mercer) are also co-sponsoring it.
Unfortunately, the only Assembly sponsor thus far is Assemblywoman Verlina Reynolds-Jackson (D-Mercer).
The more sponsors a bill has, the more likely it will pass.
Singleton noted no one directly opposing the bill has approached him. He noted parts of the cannabis industry elsewhere have been opposed.
"Home grow, as well as the burgeoning medical marijuana industry, can move on parallel tracks," he said.
Singleton liked the idea of a hearing being held on medical cannabis home grow to study the issue. Advocates for and against it could make their case.
"If we're able to have that kind of transparent and open dialogue, I think we can dissuade some of those fears," he said.
Singleton noted Scutari sat in on the hearings on the prospect of cannabis legalization before the legalization bill was formally debated and passed.
Coalition for Medical Marijuana of NJ (CMMNJ) Board Member Jim Miller has called for such a hearing on the Sativa Cross podcast.
"We should have it, and we should have it sooner than later," Singleton said.
Singleton said that the bill's passage was not a question of "if" but rather a matter of "when."
"The Senate President will be a partner in this discussion," he noted.
It's significant in the new legislative session not only that Scutari is the first new Senate President in 12 years, but that Singleton is now the Senate Majority Whip, the position Scutari held previously concurrently with the Judiciary Committee Chairmanship.
Being in leadership could help the bill's passage. It certainly helps versus being at odds with leadership.
Singleton noted he has a mutual level of respect and a friendship with Scutari, having worked with him on many issues in the past.
Despite problems with home grow's passage in the past, he is optimistic.
"Every legislation has its season," Singleton said. "I think we can get this moving."
He was hopeful that Governor Murphy, who previously noted he is "open-minded" to cannabis home grow, would sign the bill.
Fighting the Good Fight
Many pieces of legislation fail to pass when they are first introduced and are subsequently reintroduced.
Home grow has broad support in the cannabis community, especially among those who view the legacy underground market favorably. Many have advocated that the NJ Cannabis Regulatory Commission (CRC) enact cannabis home grow. However, the CRC has noted they legally cannot.
Part of the problem with cannabis home grow is many who advocated for social equity in the cannabis industry are not pushing for home grow with the same passion.
Other Green Rushers in the cannabis industry would likely echo Scutari's sentiment of letting the regulated adult-use cannabis market grow first.