Cannabis lawyer Ron Mondello is holding a webinar on Wednesday, February 23rd to help cannabis companies learn how to secure municipal approval.
Since municipal approval is necessary to operate cannabis companies within a city's limits, the first step is to figure out whether a town has opted in or out of allowing cannabis companies. Afterward, they need to find out which license classes are allowed in which part of town.
The towns vary in what they will and will not allow within their borders. Some towns are only allowing industrial manufacturing and cultivation licenses in their warehouse or industrial district. Other towns allowing dispensaries like Highland Park that do not have large areas zoned for industrial use don't permit those classes.
Some towns might be Impact Zones or Economic Disadvantaged Areas (EDAs). Applications for companies in those towns are supposed to be prioritized by the New Jersey Cannabis Regulatory Commission (CRC) when reviewing applications.
Of the 565 towns in New Jersey, less than 200 have passed a cannabis-friendly ordinance. Far fewer are allowing dispensaries.
(For the full list, join our Patreon!)
Helping Small Cannabis Companies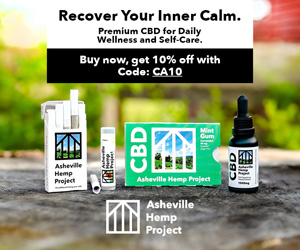 "If your heart is set on a particular town, where there is a will, there is a way," Mondello said.
He noted that since Bayonne was one of the first towns to enact cannabis market regulations, many towns followed their example. However, their process was prohibitively expensive to small business people with high barriers to entry.
"The next step is how do I determine where I can operate my cannabis business?" Mondello said.
He noted most towns are only allowing cannabis companies to open in certain areas.
Mondello explained the process almost always involves interacting with local elected officials to secure their approval in some form or another. The process varies from town to town. In addition, some towns are more political than others.
"It's important for the governing body to put a face to the application," Mondello said.
Along with the mayor and city council, he noted cannabis companies usually need to secure site plan approval from the city's Planning Board usually.
Mondello said cannabis companies should also become familiar with the OPRA request process in case the local government refuses to provide them with certain information in a timely fashion.
Unfortunately, it's become nearly inevitable that at some point in the process, anti-legalization opposition stalls the process. This can be overcome through lobbying and organizing public support.
Mondello said he was motivated to hold the webinar "to give the little guy or gal a hands-on, step-by-step approach to obtaining municipal cannabis approval."
Those who can afford lobbyists, lawyers, and or realtors to help them find and secure a location are in a better position to do so.
"This is designed for those who can't afford it," he said. "Their services can be invaluable, but not everybody can afford them."
Host Community Agreements Issues
Mondello said it's important for applicants to be familiar with the nature of a Host Community Agreement (HCA).
"Folks should understand what they are," he said.
They are an agreement between an applicant in town who would reimburse the town for certain expenses incurred or donate something to the town.
Through an HCA, a cannabis company could reimburse a town for additional police presence for a theoretically large crowd. HCAs can also be more elaborate.
"Perhaps you might want to donate some money for alcohol and drug education or hold a job fair in the town," Mondello said.
In perfectly legal agreements, large corporations were able to secure a location by offering to donate large sums to a school in Massachusetts, while smaller companies cannot offer such things. Similar agreements between towns and cannabis companies led to corruption in the Massachusetts cannabis market.
"The bigger cannabis companies, yes are going to be asked to do more," Mondello said. "The smaller folks might not be asked to do anything."
"They (the towns) need to be fair, reasonable, and there needs to be a sliding scale," he added.
Mondello said cannabis companies should also prepare to be audited by towns.
"Towns are not going to take your word," he said.
Mondello is the attorney for the Hoboken Cannabis Review Board and serves as Atlantic City's Cannabis Counsel. Thus, he has a great deal of expertise in the navigation of local government.