The unlicensed cannabis dispensary chain Dirty Jerz Supplies was busted by a police task force. It had locations in multiple towns.
Hundreds of pounds of marijuana flower, edibles, and oil seized are said to be worth $305,000.
Five men have been arrested and charged with several crimes. Their arrest has received a lot of news coverage.
The unlicensed cannabis dispensary entrepreneurs had several locations. They were in Englewood in Bergen County, Butler, and Randolph in Morris County, and Scotch Plains in Union County. Their shops were simultaneously raided along with a warehouse in Fairfield in Essex County.
Bergen County Prosecutor Mark Musella was a lead investigator with a Narcotic Task Force. Evidently, the business took some muscle to bring down. The Drug Enforcement Administration (DEA), Morris County Prosecutor's Office, Union County Prosecutor's Office, Essex County Prosecutor's office, Ringwood Police Department, and the Scotch Plains Police Department were all involved in the task force. Since last August, multiple police departments were working on the case. Then they learned about their Englewood location. As part of the investigation, undercover cops made several purchases patronizing their business.
The underground cannabis entrepreneurs were getting goods from Massachusetts to sell in their shops. This seems to be part of what alerted the police. Two of the men arrested were found to be doing so last Friday.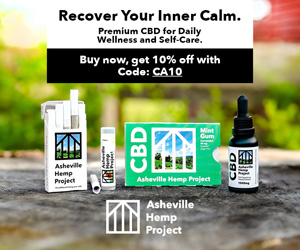 It is illegal to transport legally purchased cannabis across state lines. All legal cannabis for sale must be grown in the state where it is purchased.
Unlicensed Cannabis Dispensary Chain's Operations
The unlicensed cannabis dispensary chain operated very openly with an established website and an Instagram account. In fact, they were planning to open new locations in Paterson and Harlem in New York City. According to their account, Dirty Jerz Supplies also recently opened a location in Vernon Township in Sussex County. The unlicensed cannabis dispensary company had been operating a location in Secaucus in Hudson County. But it was closed before the raid.
The unlicensed cannabis dispensary chan has a section on their website noting the merits of cannabis consumption and its health benefits.
It seems like in the case of the cannabis entrepreneur Daniel Kessel in Ocean County. Thus the State of New Jersey was not involved.
As this occurs, there is massive frustration among those in New Jersey's cannabis community and industry over the delay. Some of the dispensaries might not have secured local approval for recreational cannabis sales. Many blame the NJ Cannabis Regulatory Commission (CRC) as the agency in charge of opening the adult-use cannabis market. Their next meeting is on February 24, three days after the anniversary of the passage.
The cannabis referendum that changed the New Jersey Constitution said the adult-use cannabis market would open on January 1, 2021. Many believed after the referendum implementation legislation passed on February 21, 2021, a year before official adult-use sales began. That is not likely to be the case.
The CRC has never given a definitive answer as to when the New Jersey adult-use cannabis market would open.