New Jersey Senate President Nick Scutari (D-Union) announced he will form a special legislative committee to review the delays with legal New Jersey cannabis sales.
Senator Scutari said he wants to get explanations on the repeated hold-ups in expanding medical dispensaries to sell adult-use cannabis and in the opening of retail facilities for adult-use cannabis. He also wants to know what can be done to meet the demands and reduce the costs of medical cannabis.
"These delays are totally unacceptable," said Scutari, the lead sponsor of the medical and recreational cannabis laws. "We need to get the legal marijuana market up and running in New Jersey. This has become a failure to follow through on the public mandate and to meet the expectations for new businesses and consumers."
Scutari wants to form a bipartisan special committee. In addition, he will ask the New Jersey Assembly if they want to participate to make it a joint panel of legislators from both houses.
The oversight hearings will include an accounting from NJ Cannabis Regulatory Commission (NJCRC) officials and input from those operating cannabis businesses or waiting to get licensed, as well as others involved in the legal cannabis market.
The voters approved adult-use cannabis in 2020 and the implementing legislation was enacted more than a year ago.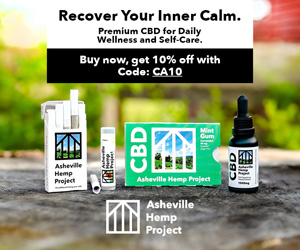 The NJCRC missed its deadline for allowing the Alternative Treatment Centers (ATCs) to sell to the recreational market. The licensing of growers, distributors and retailers to serve the adult-use market has been plagued with repeated delays.
Scutari said the committee's membership and scheduling will be worked out soon. No date was given when such a hearing would occur. It would be interesting to see what a special cannabis committee would look like. Scutari himself could chair the committee.
Delays in New Jersey Cannabis Sales
NJCRC Executive Director Jeff Brown has said they are understaffed which likely undermines their ability to move sufficiently quickly.
Brown has also said the ATC applications to sell adult-use cannabis had many problems. Curaleaf was insisting it was ready to be allowed to sell adult-use cannabis when none of the towns where they were based would let them. Verano was similarly premature.
Brown has also noted their applications lacked plans for social equity and safety.
 After the last meeting where it was noted no meeting was scheduled for April, the NJCRC added a meeting to the year's roster for Monday, April 11 at 1 p.m.
The New Jersey Legislature is about to be in the midst of the budgeting process which prior to COVID was the source of contention regarding spending on different social programs. Hearings have already been scheduled.
The many delays associated with legal adult-use New Jersey cannabis sales and the lack of homegrow have left many in the industry and community frustrated.