Scotch Plains in Union County is the 9th town in New Jersey on the record in its legalization ordinance allowing cannabis lounges to operate.
While they passed their adult-use cannabis legalization implementation ordinance last year, Heady NJ only learned about it recently. No-third party entity is keeping track of the nuances of town cannabis laws. Heady NJ did know they would allow dispensaries. (A list of where towns stand on allowing cannabis companies in their limits can be found on our Patreon.)
Along with Scotch Plains, the other New Jersey cities allowing cannabis lounges are Jersey City and Hoboken in Hudson County, Atlantic City in Atlantic County, Highland Park in Middlesex County, Trenton in Mercer County, Elizabeth in Union County, and Newark and South Orange in Essex County.
However, Scotch Plains is restricting where dispensaries can be located. While they cannot be downtown, they are allowed on the highways. The town will allow all six license classes of cannabis companies to operate there, but retail establishments are not allowed in the light industrial or industrial areas, unlike other license classes. Thus, while companies are not limited by a specific number of licenses given out, it is not likely that many companies will find places of business.
To operate a cannabis lounge, a company must have a license from the New Jersey Cannabis Regulatory Commission (NJCRC) to operate a dispensary. A lounge must be attached to one.
Scotch Plains cannabis lounges can be part of one building or a distinct building on the same property.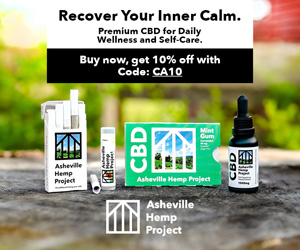 Like other towns, Scotch Plains will collect the two percent tax they can impose on retail sales and a one percent tax on wholesaling.
Scotch Plains Cannabis
Two cannabis companies have already appeared before the Scotch Plains City Council seeking to operate an adult-use cannabis dispensary on Route 22 in town. Among them is an existing business on 22, Chillin' Out Smoke Shop. The other is Sanctuary Medicinals, a cannabis corporation that is a Multi-State Operator (MSO) with four locations in Massachusetts and six in Florida.
The November 2020 Legalization Referendum passed by about 70 percent in Scotch Plains.
It is among the towns represented by legalization sponsor and current NJ Senate President Nick Scutari (D-Union). The more Republican towns and Scutari's hometown of Linden have thus far banned cannabis companies while the Democratic towns like Elizabeth and Plainfield will allow them.
The unlicensed dispensary Dirty Jerz Supplies previously had a location in Scotch Plains.