The Hoboken City Council passed a marijuana ordinance on first reading that would greatly restrict cannabis zoning after approving an expansive law last year allowing cannabis lounges.
For the new marijuana ordinance to become law, the new restrictive needs to be passed again on second reading and be approved by the Hoboken Planning Board.
Council President Michael Russo and Councilman Joe Quintero opposed the limiting marijuana ordinance. Russo has been a proponent of cannabis reform implementation.
Max and Lauren Thompson had planned to apply for a micro license retail dispensary as "Blue Violets" on 628 Washington St. However, the restrictive marijuana ordinance threatens their location since it would ban cannabis companies from being 600 feet from a school. They are within 300 feet of two schools.
"Those two schools are directly across the street from a liquor store and a head shop that has Delta 8," Max noted.
Lauren testified against the new restrictive marijuana ordinance during the Council meeting. Many spoke against and in favor of the ordinance, he noted. Along with restricting locations, the marijuana ordinance passed would put a limit of six dispensaries in the city.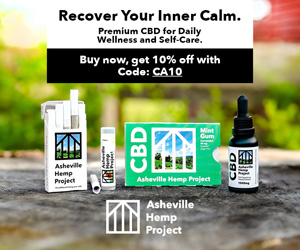 Max Thompson noted the council discussed that area being zoned for cannabis companies last summer during the city's extensive deliberation.
"For someone to say they were not paying attention at the time is an insult to the people of Hoboken," he said regarding Councilwoman Tiffanie Fisher who is leading the anti-cannabis charge and claimed that.
"Not only is it a little dishonest, it's an insult to those who worked really hard on this," Thompson added. "This is a total 180."
He explained the original marijuana ordinance passed only said no dispensary is allowed on the same block as a school or pre-school. Thompson noted Hoboken is a very dense city.
"It's tough to find space for anything," he said.
Last week a dispensary was approved by the Hoboken Cannabis Review Board at the corner 14th and Hudson at the location of an old tavern. Many comments were made against the dispensary while others were confused. Then it was approved. Opposition has formed that wants to want to effectively eliminate cannabis zoning in the entire city.
Marijuana Ordinance Changes Dispensary Plans
Max hopes they will get approval from the Cannabis Review Board on March 24th, which is after the next City Council meeting on March 23rd where the restrictive ordinance is likely to pass. He is hoping they can be grandfathered in.
"It could be a pipe dream," Thompson said.
"We understand the two medical dispensaries by the PATH would be grandfathered," Thomson said, regarding the upcoming Harmony and Terrapin Care Station dispensaries that will be opened. Terrapin has to wait a year after it opens to apply to sell adult-use cannabis. 
The business is in Laura's name and since she is Asian, they qualify as being Woman and Minority-owned. Neighboring Weehawken natives, Max is a lawyer while Lauren is a nurse. They have been putting the business together while working full-time. He noted this is their first business, and they have no outside investors.
"This is what I think the state wanted, making this an industry we can actually enter," Thompson said.
The application is nearly ready with their Standard Operating Procedures (SOPs) completed, a bank accountant, a security plan, and a signed lease.
"We got our fingers crossed," he said.
The day to start applying for a dispensary license if one has all the paperwork necessary is next Tuesday, March 15th.
Pro-Cannabis Support Mobilization Necessary
"We need to mobilize," Thompson said regarding pro-cannabis supporters in Hoboken.
This Sunday March 13th and next Saturday March 19th they will be in front of their store on 628 Washington St between 6 and 7th Street with flyers engaging those passing by to build support.
"It's tough to get people in favor to mobilize. Those who are angry are so much more inclined to do so," Thompson said.
Getting a lot of people to speak against it is the only way to defeat the new restrictive marijuana ordinance.
Hoboken has a very young population and some older folks that would support it which should help Thompson explained.
For their hearing at the end of the month, they are sending notices to those 200 ft from the building which includes 89 addresses. They are in the process of printing, stuffing, and certifying the mail themselves. This is not currently required.
"We're just hoping we can get enough people to show the council people want us there," Thompson said. "To have it all be taken away at this point is just nuts."
The problem with cannabis legalization in New Jersey is that since the referendum occurred during the COVID-19 pandemic, people did not meet to push the referendum. Thus, ties that could have helped move cannabis on the local level were not formed. In part, because it was such a hot topic, legalization passed New Jersey with 67 percent of the vote. It garnered far more votes than President Joe Biden and Senator Cory Booker in 2020. The referendum passed in Hoboken by 84 percent.