Infused event promoter Angela Colandrea is coping with cannabis charges after being raided last year in hostile Sayreville. She nonetheless wants a cannabis license.
Colandrea will be sentenced in two weeks on October 21st. She likely be sentenced to Drug Court for five years. Ideally, with good behavior, she'll be finished with it sooner.
Three years ago, Colandrea and her husband started hosting private cannabis parties with different themes, such as speaking to your kids about cannabis and massages. While doing so, she collaborated with underground vendors.
Colandrea said she has helped people responsibly consume cannabis as a medicine to deal with anxiety. She said many teachers were so stressed they were drinking a lot due to COVID.
Colandrea has also advocated for medical cannabis dispensaries town by town with the activist group Sativa Cross.
Her husband was part-owner of a pizzeria called Nunzio's in Sayreville with his family, which they built into a thriving business.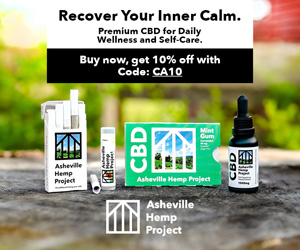 "Because I was getting so busy, I left the restaurant," Colandrea said.
However, this "pissed off my old school in-laws," she said. "I'm not an old-school kind of lady. I'm an entrepreneur."
Her brother-in-law ultimately betrayed her to the police. Last year, a couple days before a party, detectives came to the house and asked if people were consuming cannabis in the backyard. So, they moved the party from her house to New York. Nonetheless, the police raided her house the day of the party. Colandrea and her husband and two others went to jail.
When the police investigated Colandrea and her husband, they realized the pizzeria's books were fishy, and her in-laws were charged with tax evasion.
"Personally, I call it karma," she said.
Coping with Cannabis Charges
As a result of her cannabis charges, Colandrea has been sentenced to Drug Court, which refuses to honor her medical cannabis card. The court insists she takes prescription pills. However, Colandrea had issues with pills for several years. She said her anxiety medication made her numb to the world.
Colandrea has been a medical cannabis patient to cope with Post Traumatic Stress Disorder (PTSD), depression, and severe migraines for four years.
"Cannabis has put me back together," she said.
Colandrea has been trying CBD gummies and teas as an alternative.
"It's fuckin crazy," she said. "They're making money over killing me."
Colandrea noted many have ended their heroin addiction through cannabis use. Most heroin use in the United States begins with individuals being prescribed opiates.
She has already been in Drug Court for a month due to her cannabis charges. Colandrea has been suffering from panic attacks, severe depression, loss of appetite, and inability to sleep as a result.
"They don't give a fuck," she said. "If I don't comply …they send me to prison."
The court has threatened to sentence her to 20 years in prison. She said those with gun and crack cocaine charges have gotten better deals. Others in Drug Court have been able to keep their medical cannabis cards.
"Which makes no fucking sense to me," she said. "I've never been in any trouble before."
Colandrea doesn't think her lawyers fought hard enough. Unfortunately, she does not have more money for a good lawyer. She already paid $30,000 in fees.
"My entire life savings are gone," she said.
To make matters worse, her in-laws have physically threatened her at her home several times. Colandrea sought a restraining order against them. However, the court did not grant her one due to her legal issues.
Sayreville is especially hostile to cannabis. Its conservative police chief John Zebrowski is among the loudest anti-cannabis voices in New Jersey. He recently became president of the New Jersey State Association of Chiefs of Police (NJSACOP).
Her in-laws have also called the NJ Division of Child Protection & Permanency Investigations (DCP&P), formerly Division of Youth and Family Services (DYFS), on her numerous times. However, Colandrea is a devoted mother to her two young boys who have not been taken from her.
"Angela, we know you're a good family. We know you're a good mother," she recalled a DCP&P official saying.
As a patient, Colandrea has spent a great deal of time educating her children about it. Her children know about cannabis and not to touch it. Colandrea explained it and compared and contrasted it to an anti-biotic her son was prescribed.
She does not consume in front of them.
Her son said, "It's not weed, it's cannabis," to DCP&P, which made her very proud.
While working at Nunzio's for 10 years, Colandrea has built support in the community. Thus, she was able to obtain 150 character reference letters from former Sayreville Mayor Kennedy O'Brien, retired police officers, doctors, and people Colandrea helped become patients to build her case. Many have resolved to boycott Nunzio's now that she is not involved.
"People's minds were just blown," she said.
Colandrea noted she changed her grandparents' minds and still has their support. She said her grandmother is using gummies to cope with the pain from cancer.
Pressing Ahead for a Cannabis License
Colandrea is interested in securing an adult-use micro-retail or a delivery license. She noted that the interim regulations released by the NJ Cannabis Regulatory Commission (CRC) prioritize applications from felons harmed by the War on Drugs and women, among others.
Colandrea has been preparing to apply by creating a business plan, Standard Operation Procedures (SOPs), a security plan, and found two towns where she could secure a license.
In the meantime, under the brand Herban Live Colandrea is selling shirts, grinders, and cups. In addition, she advises people on how to get into the industry and the nature of cannabis.