The New Jersey Cannabis Regulatory Commission (CRC) held its first virtual hearing on spending future adult-use cannabis tax revenue.
NJCRC Executive Director Jeff Brown noted that the hearings would be held annually.
"There are many promises when it comes to the legalization of cannabis," he said.
NJCRC Commissioner Charles Barker said they want to reinvest in communities harmed by the criminalization of cannabis.
Commissioner Krista Nash noted they're holding three hearings on the cannabis tax revenue, one for each of the regions of New Jersey. She noted that by July 1st, the New Jersey legislature has to provide the CRC with a detailed breakdown of how they spent adult-use cannabis tax revenue.
"The Commission recognizes the importance of diversity in the industry," Commissioner Barker said.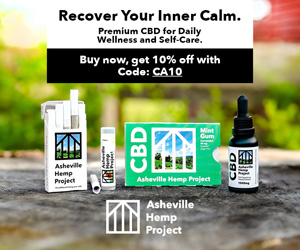 He noted the applications prioritization system the NJCRC has devised. Barker said they want to support social equity businesses.
Barker explained adult-use cannabis tax revenue will go into a specific fund. Seventy percent of it must go to investments in Impact Zones. Some of the money has to go to Drug Recognition Experts (DREs), who are supposed to figure out if someone is high. In addition, the CRC has used its authority to establish a social equity excise fee on adult-use cultivators. It would be a small amount.
"Your voice truly does matter," he said, encouraging people to testify on the spending of cannabis tax revenue.
How to Spend Cannabis Tax Revenue
Barker noted there are a lot of potential ideas that could help communities. He cited as an example that in California, over $100 million in cannabis tax revenue has been used to provide community grants to groups. In addition, California towns can now utilize grants to establish equity problems. Colorado has contributed over $400 million to the state's public education system.
"The communities most harmed should see the benefit," said Ami Kachalia of the ACLU NJ (which leads the legalization coalition NJ United for Marijuana Reform, on which I represent the Latino Action Network, full disclosure).
She noted that the legislature has the authority to spend a lot of the adult-use cannabis tax revenue generated. Kachalia believed they should hold hearings before the budgetary process starts on how the cannabis tax revenue should be spent.
"I urge the legislature to follow the example of the CRC to hold more hearings," she said.
Helping the Cannabis Industry
Kachalia noted that they are debating how to spend the smaller of the two pots, the Social Equity Excise fee.
"Funding for law enforcement under the guise of community reinvestment is not what we are looking for," she said. "New Jersey has spent $1 billion on enforcing marijuana laws that have harmed black and brown people."
She wanted funding to go to social programs but did not name specifics.
"New Jersey really should put funding to ownership and access to capital," Joe Johnson of the ACLU and a Newark resident said.
He said this could come in the form of a grant or low to no-interest loans.
"These funds could also go directly to Impact Zone municipalities," Johnson said.
CRC Urged to Assist Diversity Ownership
Johnson noted the early cannabis legalization states have seen an industry "monopolized by wealthy white ppl and anybody who's a multi-state operator."
"We are focused on making sure our community is educated on different levels," Kiesha Bowman of Newark said.
She wanted funding for expungement clinics, free education from childcare to college, fund technical assistance for black female entrepreneurs in cannabis, and artistic community events to be held.
"Patients feel like we've been left behind," said Edward "Lefty" Grimes of the cannabis activist group Sativa Cross. "Our cancer was taxed."
"Now the disabled are asking for representation for that taxation. We need wheelchair access throughout New Jersey," he added.
Grimes advocated for the cannabis tax revenue to be spent on building wheelchair ramps for public buildings.
Community Boost Needed
"When they were building these (medical cannabis) facilities, the community didn't benefit," said Joe Hernandez of the Essex County Latino Chamber of Commerce. "We would like to make sure when they issue the licensing for rec facilities that they implement that."
Hernandez liked the idea of entrepreneurship training being funded.
"A lot of individuals don't know what they need to open a bank account or get a license to operate a business, like in the construction industry," he said.
"I don't understand why we're taxing the heck out of cannabis," Wayne Burini said. "How do you figure out what communities were affected by the illegalization of cannabis?"
"I live in a white community, and boy, we've been ravaged. I can't tell you how many kids got arrested," he said.
Burini was interested if any of the commissioners had used cannabis.
Brown has said in the past he is a patient in the medical cannabis program for Crohn's disease. NJCRC Vice-Chair Sam Delgado said he was caught with joints as a young man and went to jail for four days.
Funding Social Justice Programs
Edwin Ortiz said he founded a group for felons returning from jail. He advocated giving housing vouchers to certain people, building more affordable housing, a program to help Black and Hispanic entrepreneurs obtain homes, and wanted minorities to obtain jobs in the industry, among other things.
Attorney Michael Hoffman said the Social Equity fund should be spent on "remedying the war and cleaning up after that, and that includes the expungement of prior offenses."
He liked the idea of insurance being provided for underprivileged applicants for certain cannabis licenses.
"Those types of ideas are what should be welcome," Hoffman said.
"I would love to see my town benefit from social equity… and people impacted by the War on Drugs," said Chris Velasquez of Sativa Cross, who noted he is from the Impact Zone town of Dover. He wanted money to go to schools there.
"We don't even have buses here. We have elementary school kids here walking in the rain and the snow," Velasquez said.
He advocated for the establishment of a cannabis community center for people to learn about cannabis, and obtain expungement help and resources for a cannabis company.
"A cannabis center would directly benefit the people of Dover," Velasquez said.
He noted he is seeking a cannabis license himself but is having difficulty obtaining a location. Velasquez thought a program should be set up to address the issue.
"We just need help entering this industry," he said. "We just need a little help."
Learning from California
"California businesses are honestly dying under taxes. It's really hard for them to be competitive against the underground market," said Mitchell Colbert. "It's a fight between the industry itself … and the community depending on those taxes."
Colbert said the cannabis tax rate should be lower.
California's cannabis market went from arguably under-regulated under medical cannabis to over-regulated under a completely new adult-use cannabis system.
"The regulators got things really wrong after people voted to legalize," Cobert said.
"We in New Jersey have the ability to do it correctly. I agree education is needed," cannabis entrepreneur Diana McElroy said. "We need to make sure doctors are not gouging their patients. They need to teach their patients how to use it properly."
The Central Jersey hearing is next week on Wednesday, March 9th.