The NECANN cannabis convention in Atlantic City featured a range of panels, exhibitors, and vendors preparing for New Jersey's budding adult-use cannabis market.
"We stand to be the second-largest cannabis market in the nation outside of California," said NJ CannaBusiness Association (NJCBA) board member and businesswoman Tara "Misu" Sargente. "New Jersey is going to be a force to be reckoned with."
Misu said the market will be worth billions of dollars if it reaches its full potential.
"This is a new industry, probably the only time in your lifetime you're going to be getting in something from the ground up," she said.
While there is great potential for making money, Misu emphasizes how difficult it is to open a legal plant-touching business due to the red tape created to legitimize cannabis when giving advice.
"I am on the phone with one type of lawyer every day," she noted.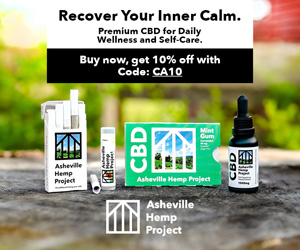 Misu said she is greatly in favor of small canna-businesses dotting the landscape instead of the equivalent of Olive Gardens.
"If we don't have diversity, we'll never get the great little Italian restaurant down the street," she said. "And certainly, those make New Jersey amazing."
However, she did say the cannabis corporations known as Multi-State Operators (MSOs) will create more jobs than micro-businesses due to their sheer size.
She praised the NJ Cannabis Regulatory Commission (CRC) for emphasizing social equity in the interim regulations they released. Misu noted the regulations describe the adult-use cannabis license application process as ongoing. Thus, there won't be deadlines to meet. The deadline in 2019 created problems for some applicants.
Noting most towns are not allowing cannabis licenses even after the referendum passed in all but three of New Jersey's 565 towns, "We're not honoring what residents of this state wanted," she said.
Misu said more education needs to be done. Advocates can suggest towns look to other states for guidance on successfully implementing adult-use cannabis legalization.
She said that applicants should pose the questions to city councilmembers, "Do you just want to cater to out-of-state billionaires? Or do you want to give it to someone from your hometown?"
While there are restrictions that make it difficult to operate in some ways, she urged people to get creative and find solutions.
"Limitations drive creativity," Misu said. Instead of selling actual edibles on a small scale, she sold a brownie mix on a larger scale.
Tips on Applying for a License
The room was packed for a presentation on tips for applying for a cannabis license presented by attorney Emily Seelman.
She noted there would be both annual and conditional licenses. A conditional license applicant only needs town approval but not an agreement with a landlord. There are also micro versus regular licenses. A micro license will be easier to obtain but has limitations on its operations. However, they can be converted to larger licenses in the future.
The six types of licenses are:
Cultivation
Manufacturing
Distribution
Delivery
Dispensary
Wholesaling
Lounges have to be attached to dispensaries and do not count as a license class.
While the only official cap is on large-scale cultivators for two years, many attending NECANN wondered just how many licenses the CRC will give out overall.
Noting how much is involved regarding the application process, she said, "start yesterday."
The problem for many, though, is the selectiveness of towns regarding cannabis. Many are only allowing a few licenses with steep application fees.
"They do not know what they're doing," Seelman said regarding city councils. "They've never encountered this before."
She said that some cities have already opened and closed their Request for Application (RFA) process to secure local approval to apply to the State.
Many cannabis industry experts concur that lawyers and consultants have benefited the most thus far from New Jersey's legalization, including Seelman. She said many consultants are charging a lot of money for services in the application process.
Seelman also noted that while disabled veterans are given priority along with women and minorities, regular veterans are not. She said this could lead to a legal issue.
Seelman noted businesses have to be certified they are indeed minority or women-owned by the State before applying for a license as such.
The Gray Market at the Cannabis Convention
While NECANN is a professional cannabis convention in contrast to what the Showboat hotel in Atlantic City thought the NJ Cannabis Festival would be, gifting and gray entrepreneurs were welcomed.
Advocate and businessman Andrew DeAngelo, brother of Steve DeAngelo, and Vladimir Bautista of Happy Munkey led a panel about the path to legitimacy from the legacy market.
While many of the NECANN exhibitors sought to sell their services or equipment to license applicants, a few vendors were selling interesting products.
For example, many on the convention floor in Atlantic City were selling seeds to grow cannabis plants, although homegrow remains a severe crime worse than possession was. Because seeds contain no Delta 9-THC and they put disclaimers that it is a "novelty" product, the vendors were not committing a crime. In addition, one vendor sold seedlings.
The official NECANN after-party in Atlantic City featured a range of vendors selling cannabis products in an open-air market at an underground lounge the way Ed "NJWeedman" Forchion held a 7/10 OIL Day event at the Joint in Trenton.
(Full disclosure NECANN took out an ad with Heady NJ to advertise their cannabis convention.)