During the NJ Governor debate between Governor Phil Murphy (D) and former Assemblyman Jack Ciattarelli (R), the candidates discussed cannabis.
Ciattarelli made it clear he does not approve of the legalization of adult-use cannabis and the establishment of a cannabis industry. He consistently fearmongered on the issue, claiming there has been mass disorder.
Ciattarelli noted most don't towns have passed bans on dispensaries and argued most people don't want legalization.
"The referendum passed by a very slim margin of 67 to 33 percent," Murphy noted.
"People didn't understand the details," Ciattarelli replied.
"C'mon," Murphy said.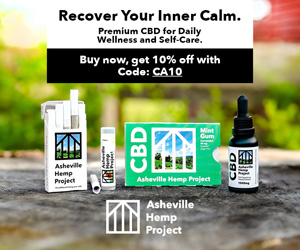 Many towns are waiting for guidance from the State. The deadline for towns to decide their cannabis policy was the same as the NJ Cannabis Regulatory Commission's (CRC) deadline to create adult-use interim regulations.
The CRC is seeking to hold a cannabis webinar to guide both towns and cannabis license applicants. While it was initially scheduled for tonight, it was moved to October 13th.
"This should be the same as for alcohol, tobacco," Murphy said. "This is for adult-use cannabis 21 years and older."
"The industry is bringing together as we speak," he added.
Murphy noted that more than 360,000 cannabis crimes have been expunged. He noted that young black men are especially prone to be arrested in the past for cannabis.
"I got to this because of social justice and the carnage of the War on Drugs," Murphy said.
He noted that when he took office, New Jersey had the largest disproportionate number of minorities in jail.
"Is it going to create jobs? Yes, revenue, industry," Murphy argued.
He said that cannabis from dispensaries would be tightly regulated and controlled.
"Kids are far more exposed before adult-use than after it," Murphy said.
"We could have achieved social justice with decriminalization," Ciattarelli argued.
He pointed out again to the fact that many towns, "They don't like what they're seeing."
Ciattarelli was especially unhappy at the idea that when a minor is caught with weed, he wants them taken to the station, which was omitted from the final version of the clean-up and parental notification issue.
"Parents want to know," he said.
Many civil rights advocated argued that being taken to a police station in the past often led to a minor being stuck in a cycle of recidivism whereby because they had a criminal record, the only way they could make good money was through crime.
NJ Governor Debate Features Argument Over Law and Order
Ciattarelli tried to make himself the "Law and Order" candidate by pointing Murphy didn't receive the endorsement of the Fraternal Order of Police (FOP) endorsement, which he received in 2017.
Murphy pointed out they did not endorse him either.
Ciattarelli said local police do not like Murphy.
Murphy said he had been endorsed by the Port Authority Police and the state troopers' union.
"One of them has two endorsements from law enforcement, and one of them has none," he said regarding himself and Ciattarelli.
Regarding his record on his civil rights, Murphy said, "I'm proud of the balance we've struck."