While the NJ Cannabis Trade Association (NJCTA) insists its members can start adult-use cannabis sales, the NJ Cannabis Regulatory Commission (CRC) says they don't have town approval.
The NJCTA has been insisting in mainstream news publications for several weeks their dispensaries are ready to operate and have portrayed the CRC as responsible for the delay.
"The New Jersey Cannabis Trade Association has been pushing the NJ Cannabis Regulatory Commission (CRC) to keep its statutory deadline for opening New Jersey's adult-use market, which was slated to be no later than February 22nd, 2022. Our member ATC operators have been working non-stop and investing substantial time, money and resources into expanding operations to prepare for recreational sales – hiring more staff, building more distribution centers, and expanding cultivation/processing sites," they said in a statement.
However, NJ Cannabis Regulatory Commission (CRC) Executive Director Jeff Brown made it very clear that two companies that want to open for adult-use sales have yet to secure town approval.
"The ATC with the most supply has not received municipal approval," he added. "We see major deficiencies in these certifications."
Thus, the large cannabis corporations that are Multi-State Operators (MSOs) are having the same problem as start-up entrepreneurs finding a cannabis-friendly town and location.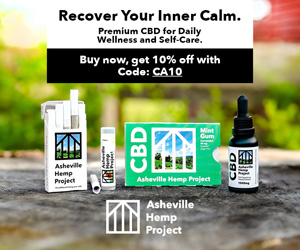 (For a list of where towns stand on cannabis, join our Patreon!)
It has yet to be publicly determined how much medical cannabis is needed and what the price should be before the New Jersey adult-use cannabis market is opened.
Curaleaf and the NJ Cannabis Trade Association's Member Dispensaries Problem
Of the NJ Cannabis Trade Association's members, Curaleaf has been the most vocal about its desire to sell legal adult-use cannabis. However, the towns where Curaleaf has dispensaries are not on public record supporting adult-use sales. Bellmawr in Camden County, along with Edgewater Park and Bordentown Twp in Burlington County are on record only allowing medical cannabis sales. Winslow in Camden County, where their manufacturing facility is located, is on record supporting adult-use manufacturing businesses, but not dispensaries.
"We have received municipal approvals from Bellmawr to operate as adult use in these facilities," a spokesperson for Curaleaf said.
She said that they received their approval on December 30th. Unfortunately due to Bellmawr's website technical error, that could not be confirmed.
"Edgewater Park has opted into adult-use and passed their ordinance: we are working with the town to get our resolution passed and our letter from the Mayor. We anticipate final approvals in Winslow next week," the spokesperson said. "We are in active discussions with Bordentown on getting approvals for adult use."
Other dispensaries are also in towns that don't support adult-use cannabis. Secaucus in Hudson County, where Harmony is based, and Cranbury in Middlesex County, where Breakwater is based, are among those who have yet to believe in adult-use cannabis. The main location of GTI Rise is in Paterson in Passaic County. Its Mayor, Andre Sayegh, vetoed a ban of cannabis sales passed by the city council last summer.
Thus, some companies might have to lobby intensely or move their locations to sell adult-use cannabis.
Many in the New Jersey cannabis community and industry would like to see the adult-use market open on February 22nd. Delays due to COVID, lawsuits, and politics have built on each other and have created many deeply unhappy at the state of the New Jersey cannabis market.
Because the referendum said that sales could start January 1st of last year, several cannabis companies have been operating de facto dispensary and delivery services to the dismay of the New Jersey Cannabis Trade Association. Their ads claim that cannabis in the underground market is unsafe, yet there have only been reported cases of mold found at the medical marijuana dispensaries.
A wide range of New Jersey cannabis advocates consider the medical cannabis sold in the state overpriced and worse than underground cannabis in quality.
Membership in the NJCTA is only open to the companies that have secured cannabis licenses. Only two are locally owned of the 12 cannabis companies that had licenses before the 2019 medical cannabis RFA was resolved.
It has been long thought the medical dispensaries will be allowed to sell adult-use cannabis first. If adult-use sales are approved in February, they will have a 17-month advantage over the first dispensaries approved by the CRC from the application round that begins next month on March 15th. If the first adult-use dispensary winners are announced three months after the round starts, it could take about a year to get them open and established. The 2018 round winners took about a year to open their first locations. Dispensaries might be quicker since they are not growing the cannabis they will sell nor are they otherwise vertically integrated.