We at Heady NJ are happy we will once again gather in South Hackensack at Ambassador Studios for our NJ Cannabis Policy Winners Discussion this Sunday September 25th!
Our NJ Cannabis Policy Discussion is going to be a blast! Heady NJ is bringing cannabis lovers, businesspeople, patients, professionals, and activists together in a cannabis consumption-friendly setting. We will have like-minded individuals from all parts of the New Jersey cannabis industry and community in a friendly environment ripe for networking. We want to create a warm and welcoming environment for everyone!
The first Heady NJ forum in January discussing the business and politics of New Jersey Cannabis went very well.
New Jersey's cannabis market is expected to be worth billions of dollars in only a few years. Hear what the pioneers of this lucrative market have to say about how they are forging ahead!
Heady NJ Editor Dan Ulloa will be interviewing 2022 New Jersey cannabis license winners! These are the leaders seeking to create a diverse market with many opportunities after decades of unjust prohibition. They are all locals striving to build their small businesses despite multiple obstacles and opposition.
Cannabis License Winner Haytham Elgawly of Medusa NJ LLC is a local business owner in Jersey City who also seeks to open a lounge despite the opposition.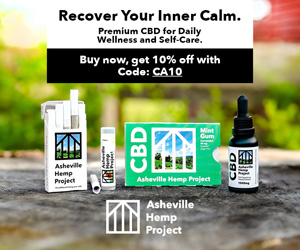 Manufacturing Cannabis License Winner Tara "Misu" Sargente of Blazin' Bakery is a longtime advocate for legalization and a businesswoman who has been successfully selling her brownie mix to infuse, along with CBD products.
Cultivation License Winner Tom Armstrong of Franklingrow is a Social Equity applicant who went to California to work in the cannabis industry after graduating from Rutgers and came home to Franklin Township in Somerset County with what he learned to win a license.
Heady NJ is happy to announce the return of our sponsor, the Canna RE Group, which is happy to help cannabis license applicants find a location! Finding a cannabis company location remains a significant issue facing New Jersey cannabis license seekers.
We are also happy to support the great work the cannabis advocacy groups Sativa Cross and the Coalition for Medical Marijuana of NJ (CMMNJ) have done in advancing cannabis. We are happy to give them tables at our event.
Get a ticket for Sunday, 9/25 here!
We are also preparing for our Saturday, November 12th South Jersey Cannabis Gathering! We're partnering with the UFCW Local 360 labor union to host it and bring together the South Jersey Cannabis Community.