Governor Phil Murphy (D) has won re-election, becoming the first Democratic New Jersey Governor to do so since 1977. Thus the NJ cannabis market will be developed by his appointees.
His opponent, former Assemblyman Jack Ciatrelli (R), was against cannabis legalization.
The race was surprisingly close. While Murphy had a double-digit lead in the polls initially, Ciatrelli campaigned relentlessly. Even then, the closest poll had Murphy winning by six points versus the approximately 20,000 vote difference between his total and Ciatrelli's.
On Tuesday Election Night, Ciatrelli was ahead for several hours. For a while, it looked like he might win. By midnight, the race was still too close to call with many thousands of votes that still needed to be counted. However, by Wednesday afternoon Murphy pulled ahead by enough votes for the Associated Press to call him the winner.
Ciatrelli has yet to concede the race, arguing that all votes must be counted. However, experts said that they expected the incoming votes to favor Murphy.
Had Ciatrelli won, the NJ cannabis market would likely have developed very differently. Most of the issues in the medical cannabis program stem from the fact that former Governor Chris Christie did not want to implement it. Thus, he set up a program that served few patients while politically connected business people set up dispensaries that sold sub-par products for too much money.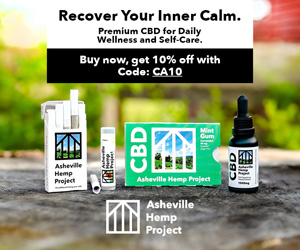 Many cannabis advocates have noted that while the medical cannabis program has grown from about 7,000 medical cannabis patients to about 121,000 patients and five dispensary locations to 23. Murphy also consistently pushed for cannabis reform.
"If you want to know where America is going, look to New Jersey," Murphy said in an Election victory speech he gave to supporters Wednesday night.
His remarks were otherwise brief. He didn't touch on any specific policy points in his speech.
NJ Senate President Sweeney Defeated
While Ciatrelli lost, a number of Republicans won seats in the legislature. The biggest upset is that New Jersey State Senate President Steve Sweeney (D-Gloucester) lost by a narrow margin to his unknown Republican challenger, Edward Durr, a truck driver. The upset is all the more surprising since Durr is said to have raised less than $200 to run for office. It was a low turnout election with Durr receiving about 32,000 votes to Sweeney's 30,000 votes.
Sweeney, the longest-serving State President, was considered the second most powerful man in New Jersey after the Governor.
As a moderate, Sweeney upset many cannabis advocates by his indifference, at best, to calls for homegrow, if not outright opposition. He similarly has enraged many progressive advocates who are no doubt rejoicing at his defeat and the re-election of the more progressive Murphy, at least privately.
The Democrats still control the State Senate and Assembly. Speaker Craig Coughlin (D-Middlesex) is expected to continue to serve in that position.
In 2017, the NJ Education Association spent a great deal of money on his opponent who supported former President Donald Trump. However, they failed and it created bad blood between Sweeney and Murphy which delayed the passage and implementation of the NJ cannabis market.
It is unknown who will succeed him. According to a press release, Teresa Ruiz (D-Essex) was poised to succeed Senate Majority Leader Loretta Weinberg (D-Bergen) who is retiring, in that role. There have been rumors Budget Committee Chair Paul Sarlo (D-Bergen) wishes to be Senate President. Like Sweeney, Sarlo is a moderate from a swing district.
At the end of the fight for legalization earlier this year, Sarlo introduced a bill to exclude workers in certain physically intensive and sensitive positions from being able to consume cannabis. This bill is more likely to move forward if he takes the spot.
The votes in adult-use cannabis homegrow sponsor State Senator Vin Gopal's (D-Monmouth) re-election are still being counted. While he has a slight lead, it is very close. His district mates Assembly members Eric Houghtaling and Joann Downey who sponsored the bill in the Assembly are also very close.
It's unknown how this will affect the chances of cannabis homegrow's passage in the lame-duck session. Governor Phil Murphy previously said he's open-minded to it while he is much more interested in protecting the gains made in the New Jersey cannabis market.