Governor Andrew Cuomo announced that he supports the legalization of New York cannabis in their 2021 legislative session.
Cuomo's budget proposal includes the creation of an Office of Cannabis Management which would manage their cannabis market to create "robust social and economic equity benefits to ensure New York's law will create an egalitarian adult-use market structure that does not just facilitate market entry but ensures sustained market share for entrepreneurs in communities that have been most harmed by cannabis prohibition."
Cuomo's plan for New York cannabis says it will "correct past harms by investing in areas that have disproportionally been impacted by the war on drugs, understanding that expunging past cannabis convictions helps to correct the injustice faced on the day that someone was arrested, but fails to correct the lasting harms that arrest has had on citizens, families, and communities."
It will be interesting to see what happens.
What's notable now is that the New York Senate Democrats have a supermajority in the chamber. When Cuomo first took office, Republicans controlled the State Senate with a few conservative Democrats that blocked progressive legislation. He negotiated a lot of deals with them. At the same time, it was said to have blocked progressive legislation.
Separate from Cuomo's budget proposal, State Senator Liz Krueger (D) of Manhattan has filed a new a New York cannabis legalization bill with 18 other co-sponsors. Their bill would legalize adult-use for those 21 and older and allow the cultivation of six plants at home.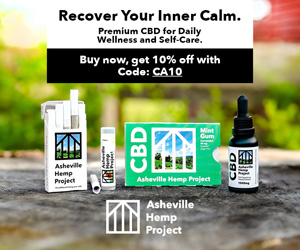 Her bill would impose an 18 percent tax on cannabis. That would fund the Office of Cannabis Management primarily. Afterward, twenty-five percent of the revenue t would go drug treatment and public education. Another 25 percent would go to the state's lottery fund so that it goes to the Department of Education somehow. Finally, 50 percent of the revenue would go towards grants for community reinvestment.
If cannabis can be used to fill in their budget hole, it makes it especially attractive. Even if the revenue from the sale of cannabis does not directly address the issue, the tax revenue created by new jobs and the ancillary businesses will go directly into filling that gap.
The bill is identical to Krueger's 2019 bill to legalize New York cannabis. Democrats had hoped to include in the state's annual budget bill, which consumes most efforts and often includes significant policy changes. However, by late May, there was no agreement between minority legislators who wanted to include significant social justice provisions from a tax*. Then suburban Long Island legislators resisted and fell apart.
Last year, the advent of COVID prevented New York cannabis from making more progress.
The New York legislature only meets from January to June in contrast to the New Jersey legislature, which meets year-round.
Like New Jersey, New York often faces severe budget issues that dominate legislative conversations. Cuomo noted that it would help with that long with social equity issues in his 2021 New York State of the State last week.
On a podcast, Krueger said that Cuomo did not lobby for cannabis to be included in the budget the way he fought for gay marriage when he first took office in 2011. New York cannabis was decriminalized as a compromise.
There has been talk of a domino effect whereby New Jersey legalizes adult-use cannabis first, which would prompt other states in the region to follow. Kreuger said she cheered on New Jersey's referendum. If only that first domino could fall.
Krueger has been a champion of cannabis reform since 2013.
New York Cannabis
New York City is consistently listed as one of the largest centers of cannabis consumers, regardless of the legal status of New York cannabis. Moreover, their underground home delivery has been lightyears ahead of New Jersey's legal home delivery attempts.
Cuomo has been confounding to many progressives who supported primary challenges in 2018 by actress Cynthia Nixon and in 2014 by activist Zephyr Teachout. Nixon made it a point of her campaign to support cannabis legalization in 2018. Mary-Louise Parker of Weeds fame headed a fundraiser for her. However, both were soundly defeated by Cuomo in the New York primary.
New York cannabis for therapeutic uses has much to be desired.
It resembles New Jersey's medical cannabis program under former Governor Chris Christie, whom Cuomo was always amicable. There are few dispensaries, those that are run by large corporations from elsewhere, and it is hard to become a patient and a doctor helping such patients.