While New Jersey is moving to adult-use sales, cannabis labs do not have a mandate to test every legal cannabis batch when about 10 percent of Massachusetts legal cannabis is moldy.
Chief Operator Officer and Founder Kristen Goedde of the cannabis lab Trichome Analytical said this is common across the industry.
Medical cannabis patient advocates have noted that only a state-owned cannabis lab under the NJ Department of Health did the bare minimum of tests on medical cannabis. The New Jersey Cannabis Regulatory Commission (NJCRC) has been rolling out new testing regulations and third-party cannabis labs.
Goedde explained only the first batch of each strain or cultivator was tested at the state lab. Additional batches were not tested. Only flower was tested but not extracts.
"There has never been microbial contamination testing which is the biggest risk," Goedde said. "In the eyes of the ATCs (Alternative Treatment Centers), it's not always beneficial to them to test each batch."
The state lab tested for cannabidiol content, pesticide, heavy metals, and micro toxins. The interim rules adopted from Maryland's medical cannabis market include terpene analysis and microbial analysis, including pathogens like salmonella, E. coli, mold, and yeast. They are also now testing for butane or ethanol left in an extract since they adopted Maryland's regulations. New Jersey is still waiting on the final testing regulations.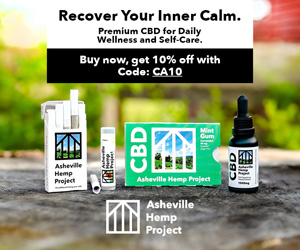 "They can choose third-party testing, then every batch is tested," Goedde said. "If the ATCs don't want to test, they don't have to test."
"It is a huge issue that cannabis should be tested especially if you're buying it from a legal program. Otherwise, what's the point of buying from a legal program?" she asked. "Especially given the inhalation of cannabis can lead to more dire health effects than other ways of ingesting the product."
"All ATCs can do third-party testing. It's up to them to choose to do it. I think it's important for patients to ask because it doesn't seem like anything else is working," Goedde said.
She noted it is not public information which ATCs are using third-party cannabis labs, but consumers can ask for a Certificate of Analysis (COA) report, and they'll have to give you the report. If their only testing was done five years ago, then they are not using a third-party tester.
"But we don't have a failure rate in New Jersey?" she asked. "You can't fail a lack of a standard," she said.
New Jersey Cannabis Labs in the Future
"I have a more optimistic outlook on the adult-use program, and the products that can be sold in the program can be tested," Goedde said.
She noted they have discussed safety and testing at the NJCRC meetings and noted their motto of Equity and Safety but have not mandated testing.
"The state is doing more heavy lifting to mandate testing a little bit more to incentivize ATCs," Goedde noted.
"I understand the state is limited. Opening up testing earlier could have been helpful," Goedde said. "If I'm paying those prices in a legal program, I want my stuff tested. Testing needs to start before adult-use. It still has yet to be seen completely across the board."
Goedde said it's slow but going in the right direction. She noted New Jersey has not done microbial testing. Goedde noted microbial contaminants from mold could lead to illness.
Goedde said they need to test for Aspergillus in the future. Even a small amount is potentially harmful to the consumer. It has been tied to health reports in other states from those who ingested cannabis with a negative effect.
Lung infection can lead to infection in other organs, especially if you have a weakened immune system.
Cannabis, with its healing properties, is far safer than alcohol which causes cirrhosis of the liver, and tobacco, which causes lung cancer. Growing conditions, however, can wildly affect the cannabis plant like other plants, and rot can set in.
"I think it's important for the consumer to demand their product is tested," Goedde said.