Governor Phil Murphy (D) delivered his fifth annual budget address. It outlined his Fiscal Year (FY) 2023 budget proposal, which includes spending cannabis tax revenue.
"The budget I propose today continues the work of the past four years. Restoring fiscal responsibility, promoting economic growth, and making New Jersey stronger, fairer, and more affordable for our families and seniors," said Governor Murphy. 
"With a focus on fostering an innovation-driven economy that grows new industries, restores our environment, and drives investment into our communities, this budget will support the careers of tomorrow," he added.
NJ Budget Proposal
Murphy delivered a long speech on the nuances of the State Budget to the State in the Assembly Chamber. He noted the state is doing well fiscally. It had its credit rating upgraded. Along with being flush with COVID stimulus money along with work in his first term, he painted a rosy picture.
"The Governor's proposed budget makes good use of increased revenues by striking a strong balance between investing in the economy, delivering substantial tax relief. And supporting fiscal responsibility by paying down debt and shoring up our reserves," said State Treasurer Elizabeth Maher Muoio.
Budget Politics 
It was the first budget address under which New Jersey Senate cannabis sponsor Nick Scutari (D-Union) will be Senate President. He is thus in a powerful position to push his own priorities along with those of others. Murphy said he was excited to work with him in his new capacity.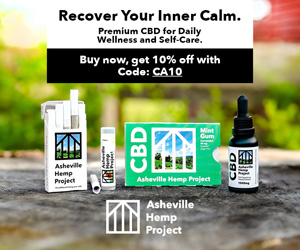 "I am happy that the budget includes no new taxes or fees, maintains over a dozen tax cuts. And includes another record increase in aid to fund our best-in-the-nation schools. Continuing commitments to sound fiscal policy and prudent financial management ensures we are putting people and families first," said Assembly Speaker Craig Coughlin (D-Middlesex). "I look forward to a thorough and robust review of the proposed budget by our budget committee and caucus."
"The Governor and Legislature have worked hard in recent years to build a strong economic foundation, and this budget is reaping those rewards. The discussion now is how to wisely steward growing surplus revenues and continue growth, rather than struggling to find cuts or tax increases to protect essential programs," said Assembly Budget Chair Elena Pintor Marin (D-Essex).
"I welcome the Governor's proposed budget to address the state's fiscal needs as we emerge from the pandemic. His plan puts the focus on our shared priorities of making New Jersey more affordable, addressing the financial needs of working people, and expanding the state's economy," Scutari said.
He said their top priority would be property tax relief. They want to review proposals to find the best ways to reduce the tax burden on homeowners, businesses, and renters.
"We will make the strategic investments in the programs and services that improve economic opportunities for every resident of New Jersey. We will put in place a budget that addresses immediate needs and builds a better future," Scutari added.
Spending Cannabis Tax Revenue
In his budget proposal, Governor Murphy said he plans to work with the legislature to make transformative, one-time investments with federal funds and responsibly allocate new revenue from adult-use cannabis to benefit the communities that the War has most impacted on Drugs.   
As New Jersey begins sales of adult-use cannabis, the Murphy Administration is preparing to distribute revenue to Impact Zones, communities disproportionately affected by police enforcement of failed drug policies.
Murphy hopes to see tens of millions of dollars invested in new opportunities for aspiring cannabis entrepreneurs and workers, as well as programs that spur economic development, support the re-entry of felons into society, reduce gun violence, improve public health, and advance environmental justice.  
New Social Programs
New programs under consideration include capital assistance funds for license applicants, business development support services, and workforce development programs that will provide opportunities for New Jersey's aspiring cannabis entrepreneurs and workers.
Cannabis tax revenue raised from sales of recreational cannabis will be utilized to support these efforts. The remaining cannabis tax revenue funds would support current programs in at least the following four categories:
1. Economic and community development programs, including the Department of Community Affairs' Local Recreation Improvement Grants and Main Street NJ, the Neighborhood Preservation Program, and the Neighborhood Revitalization Tax Credit.
2. Prisoner Re-entry and Community-Based Violence Intervention (CBVI) programs, including DOC's Locally Empowered, Accountable, and Determined (LEAD) grants and the NJ Law Public Safety's CBVI initiative.
3. Public health programs, including Department of Homeland Security (DHS') Regional Health Hubs and the DHS and the Department of Health's (DOH's) harm reduction efforts.
4. Local infrastructure, including the Department of Environmental Protection (DEP's) work to reduce sewer overflows and the Transportation Department's Local Aid programs for Safe Streets and Transit Villages).
Cannabis tax revenue collected through the Social Equity Excise Fee will be invested in economic development and community resources in Impact Zones. The CRC will make spending recommendations to the Governor and Legislature. They are currently holding hearings on that issue.
Building the NJCRC
Murphy's budget noted that the NJCRC was formally launched last year and began operations. In less than a year, they increased the number of Alternative Treatment Center medical cannabis licenses from 12 to 56. It also established the foundation for the adult-use industry. They put an emphasis on the development of safe products and equitable access to business ownership.
In FY2023, the NJ Cannabis Regulatory Commission (NJCRC) plans to develop permanent, comprehensive adult-use regulations. They will also issue licenses for adult-use cultivation, manufacturer, distributor, wholesaler, retail, and delivery services. To advance the Administration's equity goals, the NJCRC will continue working with State and private partners.
Murphy's budget proposal notes that the CRC began accepting adult-use cultivation and manufacturing license applications on December 15, 2021. They will begin accepting adult-use retail applications on March 15, 2022. Since the governor took office, over 100,000 patients have purchased medical cannabis for health needs.
New Jersey's budgeting process ends on July 1, when the new fiscal year begins. Thus, June is usually a very busy time in the legislature. Many professional and amateur advocates work hard to have their priorities included before the legislature adjourns until the fall.