Maja Wellness is excited to announce the launch of their CUR8 Disposables line which includes Delta 8 cartridges. It's a superior disposable product that will help adult cannabis and CBD consumers achieve maximum relief with just a few puffs.
Maja Wellness has brought CUR8 to several trade show events and has been the buzz of the show of each one. Keep on the lookout for their logo at the upcoming Real Cannabis Entrepreneur conference this Friday and Saturday, Oct 15th-16th, at the Renaissance Hotel in Newark, NJ.
With a whopping 26 different product choices that debuted, CUR8 hit the ground in May with a running start selling three different types of CBD cannabinoids across seven product categories. Their product lineup includes Delta 8, Delta 10, THC-O, full-spectrum CBD in disposable carts, tinctures, distillate dabs, gummies, flower, pre-rolls, and more to come!
Bring Quality Delta 8 Cartridges and More to the Market
Maja Wellness believes CUR8 will benefit adult consumers more than their competitors for several reasons. After several months of market research, Maja Wellness decided that every disposable lineup option must serve a specific purpose. Their extremely engaged customer development team paid attention to what customers really wanted from a CBD product. Unlike CUR8's competitors, these products were not created just to get you high.
CUR8 products are above average due to their unique terpene profiles. Each disposable unit was designed to produce a specific effect. For example, the Hybrid 50/50 blend was designed for daily use to relieve pain, anxiety, and stress throughout the day, giving you a mild body high with maximum relief. The Trinity blend was designed to do the same with added energy to keep people moving and awake on long mundane workdays. The THC-O Berry OG was created to help brighten moods, relieve nerve pain, and keep migraines at bay.
If a quick high is what you seek, it works well for that too. Just put the device on the highest setting and enjoy.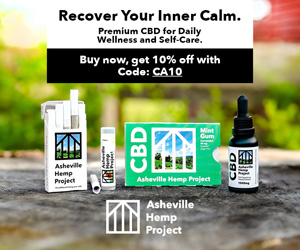 Besides the amazing proprietary blends used to make the CUR8's products great, the batteries or pens were optimized to function well with each Isomer distillate type. The airflow, coil materials, and power settings are different in all nine disposable cartridge options. When the user preheats the device, it is designed to optimize the plant material contents. With every inhale, consumers experience a smooth, no choke, no burn, and full-bodied hit. The battery can be recharged as needed.
If you're a newer Canna/CBD consumer, press the button three times, turn it down to a lower setting, and receive an optimized inhale. CUR8 is not your average Delta 8 cartridge or CBD product in general.
Daily cannabis users can benefit a great deal from proper product choice, dosage, and use. Imagine having the ability to break your tolerance and feel good on lower doses again. Their THC-O cartridge can do that. Who wouldn't want to feel better using less and spending less?
Maja Wellness plans to bring CUR8 products with them all over North America to help all cannabis and CBD users gain the full benefits of CBD Isomers and what they truly have to offer.
Mimi Egberts is the owner and creator of Maja Essentials Adult Wellness Café at 2 E. Scott St. Riverside, NJ in Burlington County. It is a brick-and-mortar store dedicated to bringing adult wellness to the community in a safe, fun, educational and reliable atmosphere. Their team dedicates its time to researching nontraditional wellness options for adults looking to quit smoking, get healthy, reduce daily aches, pains, address stress, anxiety-related issues, and much more.
Their location includes a high-end cafe, comfortable seating, a massage chair, adult gift shop aisles, wellness products, a Canna/CBD Corner, and a certified Iso 6 & 7 cleanroom manufacturing lab where they produce some of the greatest CBD and wellness products on the market!
If you're not local to Riverside, their amazing products can be bought online at www.majawellness.com.
(Note this is a paid advertorial by Maja Essentials)