A class-action lawsuit against increased cannabis penalties in school zones was amended to help immigrants with expungement problems since the federal government does not recognize state legalization.
The suit Drayton v. State of New Jersey was filed in the Superior Court in Mercer County. South Jersey attorney William Riback amended it to include Anthony Wellington, a Rastafarian deported in 2008 for distribution of fewer than 50 grams in a school zone.
"Some towns, no matter where you stand, you're 1000 ft of a school zone," Riback said.
"The lawsuit aims to give cannabis deportees an avenue of return to the United States. That's a big deal on a national level and state by state," attorney Riback said.
The lawsuit seeks to have the Attorney General dismiss school zone distribution marijuana cases and offer monetary damages.
Attorney Ron Mondello, who advised Hoboken on their ordinance, has begun working with Riback on the suit.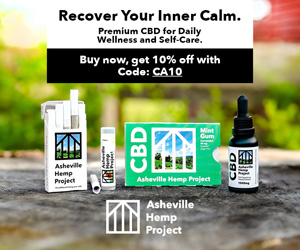 Mondello explained that when a foreign national has an expungement case, there are immediately two problems. First, the U.S. Citizen and Immigration Services (USCIS), formerly the Immigration and Naturalization Service (INS), doesn't recognize state legalization and the expungement of what is still a federal crime.
"Expungements are worthless for foreign nationals," Mondello said.
During the decriminalization debate, it was thought that including automatic expungements was very progressive since it saves those who do not have to worry about citizenship the hassle of going through expungement.
The second issue is if you expunge records, it's very difficult to find them.
Mondello has a client who went to get citizenship and had a problem in the mid-90s that is long resolved. However, her naturalization is being denied because she can't get those records because the records have been expunged. Therefore, they must go through a tedious and expensive process to have her record reflect the crime so he can access the records.
"It's extremely difficult to now locate them," Mondello said regarding the records.
When records are sealed, it's unclear where they're stored. He talked to half a dozen agencies who didn't know where the records were. Mondello said he had to call the Superior Court, the Prosecutor's office, and the town where it happened to find records.
"It just goes on and on," he lamented.
"At the end of the day, I might be unsuccessful," Mondello said. "She might not be able to become a citizen."
An immigrant needs to have a complete copy of their criminal record, including a copy of the police transcript, the court transcript, their criminal records including the judgment of conviction, police report, plea forms, a copy of the plea hearing transcript, and a copy of the sentencing transcript.
Usually, people do not seek nor are they given copies of the plea and sentencing transcripts. Unfortunately, many immigration judges want details regarding the quantity of cannabis one possessed and the lab certification that only be found in such records.
He said immigrants are being deported because they entered guilty pleas for possession or distribution charges.
Mondello noted he was hired to vacate the conviction of someone who was close to being deported. It's a complicated process.
"If I win, we start from zero, then we have to resolve the case and see if I can amend the charge to something that does not put the foreign national into deportation," he said.
"They didn't ask to have these cannabis convictions expunged," he said. "It creates chaos now."
It's "the opposite of what they expected to happen," he said.
"Some deported can't come back," he said. "Some can't get their life back."
The State of New Jersey has taken great pride in the expungements it has provided so far. In September, they announced that 362,000 records had been automatically expunged.
"It was a great program for citizens but a poor program for foreign nationals," Mondello said regarding expungements. "It costs them more time and money."
"It made it very easy for expungement to cannabis to take place," he added.
Mondello said he knows other immigration and criminal defense attorneys are concerned for their clients.
One policy solution would be to have a mechanism in place to undo the expungement or not have it be automatic.
If cannabis were removed from the Controlled Substances Act (CSA) at the federal level by Executive Order, then cannabis convictions wouldn't be a problem for immigrants. It would also remove the need to pass banking reform since banking reform would leave in place cannabis being a Schedule I narcotic, which is said by the federal government to have no medicinal value.