The House of Representatives passed the America COMPETES Act of 2022, which includes provisions for easing marijuana banking.
On Friday, the language of the Secure and Fair Enforcement (SAFE) Banking Act was added as an amendment. It was done by the bill's sponsor, Rep. Ed Perlmutter (D-CO). The bill would allow banks and other financial institutions to work with state-licensed cannabis-related businesses. They are currently discouraged from doing so.
"I will keep pushing to ensure #SAFEBanking remains in the final #AmericaCOMPETES package negotiated with the Senate," Perlmutter tweeted. "#SAFEBanking remains the best opportunity to enact some type of federal cannabis reform this year. And will serve as the first of many steps to comprehensive reform."
This is the sixth time the House has advanced SAFE Act marijuana banking reform. They have done so both as an amendment and as a stand-alone piece of legislation.
Banking Merits
"It is imperative for the interests of public safety, transparency, and the economic viability of small cannabis businesses that this legislation is approved," said NORML Political Director Morgan Fox. "The fact that the people's chamber has approved this measure in various forms so many times is a clear indicator of where voters stand."
He argued inaction "puts workers and customers at risk of violence, makes it harder for regulators to accurately track cannabis revenue. And perpetuates the high costs and lack of access to capital that are increasingly widening the gap between large and small businesses in the cannabis space when it comes to their chances to succeed."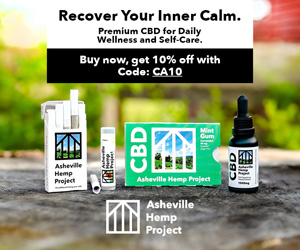 "The SAFE Banking Act is the first step toward making sure that state-legal marijuana markets operate safely, efficiently, and fairly. Those who own or patronize these currently unbanked businesses are still nonetheless recognized as criminals in the eyes of the federal government," Fox added.
Thousands of state-licensed cannabis businesses have problems finding a bank willing to do business with them due to federal restrictions. The banks are afraid of getting caught being associated with cannabis. Thus, many cannabis companies have problems accepting credit cards, depositing revenues, accessing loans, and writing checks. It makes it hard to meet payroll or pay taxes.
The Senate thus far has not voted on the SAFE Banking as a stand-alone bill. It also permitted the SAFE marijuana banking language removal as an amendment from other legislation in conference committees to keep the federal government functioning.
A survey by Whitney Economics reviewed 396 licensed cannabis companies. It reported that over 70 percent cited a "lack of access to banking or investment capital" as their top business challenge. That ranked far above other challenges, such as onerous state regulations or competing with the unregulated market.
Marijuana Banking Versus Social Justice
The cannabis industry is focused on issues impeding financial prosperity. But social justice and criminal justice reform advocates are unhappy at the repercussions that remain. Its disproportionate impact on Hispanics and African Americans is severe.
Senate Majority Leader Chuck Schumer (D-NY), Senators Cory Booker (D-NJ), and Finance Committee Chair Ron Wyden (D-OR) said they want a social justice-centered bill. Still, they have yet to introduce such a bill formally. However, at a press conference on Friday in New York City, Schumer said he would so in April.
Schumer tweeted, "Comprehensive federal marijuana legalization with justice for the communities most impacted by the War on Drugs—especially communities of color—is a Senate priority. With marijuana justice, the people are on our side. We will move forward."
Fighting for a Just Cannabis Market
Since the social justice-centered cannabis legalization movement won in New York, Schumer has pushed a similar policy message.
"We don't want the big boys to come in," he said last year. "After all the pain that's been occurring in communities like the one you represent in Brooklyn, where I'm from. To have the big boys come in and make all the money makes no sense."
Thus Schumer is interested in keeping the alcohol and tobacco industries from dominating the nascent cannabis market.
Those who have fought for a cannabis industry centered on small businesses owned by those most impacted by the War on Drugs are afraid of such a thing.
If President Joe Biden used his authority to deschedule cannabis, the SAFE Banking Act would not be needed. Biden was an ardent proponent of the War on Drugs. He is now dealing with a global pandemic and threats of war from Russia. Thus it is unlikely he will do so.