The U.S. House of Representatives passed the Medical Marijuana Research Act, which allows scientific cannabis research to be conducted with state-legal cannabis.
HR 5657 also expedites the timeline during which federal officials must approve or reject applicants seeking licenses to conduct studies using state-legal cannabis. It also increases the number of federally licensed cannabis growers.
The Medical Marijuana Research Act establishes a new registration process to facilitate medical cannabis research and directs the Drug Enforcement Agency (DEA) to register practitioners to conduct medical marijuana research and manufacturers and distributors to supply marijuana for such
Scientists wishing to study cannabis have explained it often takes years before the DEA approves their research. To make matters worse, the cannabis grown by the University of Mississippi's cultivation program is terrible and not representative of state-legal cannabis.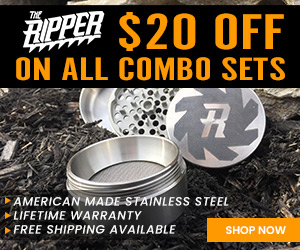 "These commonsense regulatory changes are necessary and long overdue," the National Organization for the Reform of Marijuana Laws (NORML) Deputy Director Paul Armentano said. "Nearly one-half of U.S. adults have legal access to these multitude of cannabis products, but our nation's top scientists do not."
He added it is "the height of absurdity, and it is an indictment of the current system."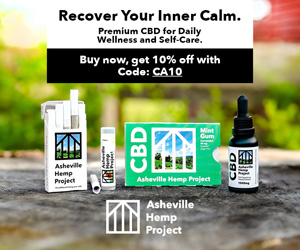 Congressman Earl Blumenauer (D-OR-3), who represents Portland, introduced the bill. He is a long-time cannabis legalization champion as a chair of the Congressional Cannabis Caucus, an organization of pro-legalization Members of Congress.
Several such issue-based caucuses in Congress help make progress on controversial issues.
"I co-sponsored the Medical Marijuana Research Act to expand opportunities for scientists to get the information we need about marijuana's potential benefits and harms," said Congressman Morgan Griffith (R-VA-9). "I hope this commonsense change to the law will continue to advance."
Griffith was among the 11 co-sponsors of the bill. He joined several other Republicans in supporting the bill, including Congressman David Joyce (R-OH-14), who represents the eastern suburbs of Cleveland, along with Congresswoman Barbara Lee (D-CA-13), who represents Oakland, a center of legalization efforts. Nancy Mace (R-SC-1), who also co-sponsored the bill, introduced her own version of cannabis legalization last November.
New Jersey's bipartisan Congressional delegation was united in supporting the bill except for Jeff Van Drew (R-NJ-2).
Studying State-Legal Cannabis
Cannabis is an interesting issue since Progressives and Libertarians, who seem to be on opposite sides of the political spectrum, support cannabis legalization the most. For example, Senator Bernie Sanders and former Congressman Ron Paul both made headlines when they ran for President on a pro-cannabis platform.
The House passed a version of the Medical Marijuana Research Act in December 2020. However, a companion bill was never introduced in the Senate. A companion bill has also not been introduced for the current version of the Medical Marijuana Research Act.
The Drug Enforcement Administration (DEA) currently oversees granting cannabis cultivators Schedule I licenses to scientists wishing to study cannabis. In 2016, the DEA announced it would expand the number of federally licensed growers beyond the University of Mississippi, which was initially granted a federal cannabis cultivation license in 1968. Last May, the DEA announced that it had reached agreements with a handful of third-party applicants to allow them to grow cannabis for use in federally approved clinical trials.
NORML has long advocated for amending federal regulations so that federally licensed scientists can access and study the wide variety of cannabis available in medical-use and adult-use state markets.
"Federal regulators should allow investigators to access the cannabis that is currently being produced by the multitude of state-sanctioned producers and retailers throughout the country," Armentano said. "Doing so will… bring about a long-overdue end to decades of DEA stonewalling and interference with respect to the advancement of our scientific understanding of the cannabis plant."