The Hoboken Planning Board approved the adult-use cannabis dispensary Blue Violets after four hours of testimony that included vocal opposition.
They were previously approved by the Hoboken Cannabis Review Board (CRB).
Blue Violets is owned by Lauren and Max Thompson and seeks to open its doors at 628 Washington St. Max Thompson said they would have ten employees maximum as a micro business.
He tried to ensure them there would be a limited amount of people gathered due to a pre-order. They plan to be open from 10 a.m. through 8 p.m. Tuesday through Sunday and closed on Mondays.
"We'll aim to have deliveries early in the day, in the morning, if possible," Max Thompson said.
"We're here to talk about this land use. So please, when you get to ask questions, limit your questions to that," Planning Board Chair Frank Magaletta said.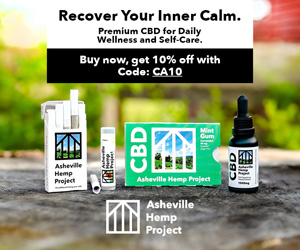 Thompson noted they have applied to the NJ Cannabis Regulatory Commission (NJCRC) for a conditional adult-use cannabis dispensary license. While 505 adult-use cannabis licenses have been awarded, they are among those still waiting to hear back.
He indicated that they submitted their security plan to the Hoboken Police Department and that most customers would only be there for two to 10 minutes.
"We have four registers which we think is a good amount," Max Thompson added.
"Did you receive Historic Preservation Committee approval?" Planning Board Commissioner Jim Doyle, also a councilman-at-large, asked.
"Yes, we were heard July 11. We were approved then," Max Thompson replied.
"We've been doing a lot of community outreach. Starting in, I think, March … we started reaching out to the public. We held two days at the unit where Lauren and I tabled at the unit. And we met dozens of people from Hoboken that day. We did reach out to the schools nearby," he explained. "We've spoken to some of the tenants."
NIMBY Opposition to Blue Violets
Individuals who are against cannabis legalization implementation in Hoboken dragged the hearing with several minor questions and speeches at the end during the public comment on why they did not want the Blue Violets dispensary to open.
Elizabeth Urtecho, who filed an objection to the application along with Councilwomen Tiffanie Fisher and Jen Giattino in June, questioned the close proximity to local schools.
"We live in Weehawken. We wanted to be close by. Hoboken was a natural selection for us. However … everything was extremely expensive," Max Thompson explained.
"We searched for months. After several months we contacted the Mezzones, and by chance, it was in the zone. We got very lucky."
"Did you know how many feet away you will be located?" Urtecho asked, to which their attorney Jonathan Goodelman, objected.
"Ask another question," Magaletta said.
"Where is the loading zone?" Urtecho asked.
Thompson said there's a zone on the corner of 7th and Washington Streets that Blue Violets plans to use.
Urtecho argued the loading zone was part of their radius it was too close to the school.
"That's between the applicant and the state of New Jersey," Magaletta said.
"It's not incumbent on us to enforce that," interjected Planning Board Counsel Scott Carlson.
Goodelman noted no cannabis trucks would be advertising what they carry.
"What are the times you expect will be the busiest?" Urtecho asked.
Thompson said evenings and all day Saturday.
"There will be no queue in front of the building. We're implementing pre-appointments and pre-orders," he said.
"Will there be consumption on site?" Magaletta asked.
"No," Max Thompson answered.
Fisher, who has been outspoken against the Story Dispensary in her neighborhood, also weighed in.
"What's the average size of a purchase?" she asked.
"People typically purchase an eighth, up to an ounce, that's the maximum allowed," Thompson replied.
He noted they would want to convert to a larger license from being a micro business.
"What is the target customer?" Fisher asked.
"The demographics of cannabis have been changing rapidly. We expect our clientele to be just as diverse as Hoboken," Thompson responded.
Additionally, Giattino asked to submit a letter where the schools she said were "unhappy at their portrayal in the media."
"We can't allow that into evidence," Carlson said.
"Even though it's on record at a city council meeting?" Giattino asked.
"Yes," Carlson said.
Planner Steve Lydon explained they were within the legal limits of where the dispensary could be, with attorney Robert DiPisa noting that in a 30-day period, a consumer is not allowed to buy more than an ounce and that data is tracked.
Ondrejka thought they were grandfathered in after a restrictive ordinance was passed, which increased the minimum distance necessary for a cannabis company to be from a school.
During public comment, Utrecho threatened a lawsuit that would Blue Violets over the grandfathering issue that she had previously called into question.
Robert Verthelyi read an email from Mayor Ravi Bhalla saying the CRB does not have legal authority, continuing the argument that their application was submitted after the deadline.
"We wanted to limit cannabis dispensaries being in proximity to our schools," Fisher said about the "common sense" cannabis rules approved by the council in April.
Giattino disparaged the CRB and their approval, claiming they were too pro-cannabis, which was why it was expanded.
From there, Francis Dixon also threatened a lawsuit since his two-year-old goes to a daycare nearby.
"You don't have to be complete by the time of application. If there was no Cannabis Review Board, we would have submitted it to the Planning Board," Goodelman said in his closing argument.
"That's correct, we dealt with this first in May," Carlson replied.
"To say the cannabis board has no authority is ridiculous. They could veto it," Doyle remarked.
"There's no guidance … as there is in Hoboken. We won't find guidance. We won't find authority. We dealt with this in-depth in spring … and decided the application was both right and in the time of application," Carlson added.
Doyle said that despite the issues, he would vote in favor of it.
"In the absence of guidance, I would read that in favor of applicants," Carlson said.
"From the get-go, the municipal process for cannabis in New Jersey has been screwy," Planning Board Commissioner Ryan Peene said. "But I do think the applicants put a good case together. I have a problem targeting a cannabis business for queuing. We wait in front of the high school for cinnamon buns. I think it's clearly targeted here."
"I agree with that statement," Magaletta said.
Ultimately, the resolution was approved unanimously (8-0) by the board.
The hearing ran till 11 p.m. Thus the Jersey Joint adult-use cannabis dispensary application was postponed until the next meeting.