With Ed "NJWeedman" Forchion fielding offers to expand, he is "passing the joint" to his son, King "Krefiii," by appointing him CEO of The Joint of Miami.
The 23-year-old will oversee a staff of weed-loving employees who work to enhance entertainment in Miami and infuse nightlife with the sweet aroma of Mary Jane.
The club operates on a Bring Your Own Bud (BYOB) policy unlike NJWeedman's Joint in Trenton which has operated as an underground dispensary for years.
The Joint of Miami, located in Miami's trendy Wynwood Arts District, opened on the Fourth of July weekend. Krefriii was thus thrown in the fire, learning to manage a bustling enterprise. As the first cannabis consumer-friendly art and music lounge in Wynwood, the location boasts the work of visual artists from across the country and local Miami talent featured in the venue's indoor and outdoor gallery. Nightly entertainment runs the gamut of comedy, spoken word, reggae, hip hop, jazz, and Grateful Dead cover bands. With a full bar and a 'munchie' food truck on-site, the venue is set up as a haven for cannabis-fueled enjoyment.
The Family Business of NJWeedman
"I witnessed my dad go through so much while growing up," said King. "The battles he fought for the marijuana community trickled down to affect me and my siblings probably the hardest."
"This has been my dream for decades," NJWeedman said. "My kids did without while I languished on the front lines fighting for legalization for decades. Finally, the world is waking up to what we have known for years."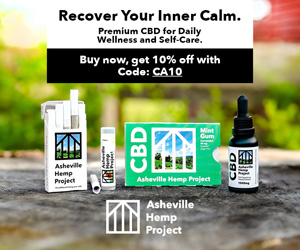 "What was sacrificed during our youth, he is making up for now," King said. "Legalization and inclusion are still an ongoing battle, yes, but The Joint of Miami is setting a new precedent in entertainment. Because of his work and pioneers like him, cannabis is a more accepted part of the culture."
"With cannabis now being commercialized, however, it's important that legacy participants like myself continue to stand our ground and secure our piece of this multi-billion-dollar industry. I'm extremely happy and proud to witness my son stand in my shoes, not as a worn-down activist but as a young businessman. Even more than legalization, to be able to see my children follow in my footsteps, what more can a weed dad ask for!" he NJWeedman said.
Marijuana is a family tradition for Forchion and his five children, Chanel, Ajanea, Daeja, King, and Vanessa. They are busy holding down the day-to-day operations at NJWeedman's Joint in Trenton, New Jersey, and his new hip hop art and music lounge, The Joint of Miami in Florida.
NJWeedman's daughters were planning to open a hookah lounge near the Joint in Trenton, but they could not secure the location in time since Al Elk of the Bud Bandit set up shop first there.