The Hoboken Cannabis Review Board approved dispensary applications but not without controversy.
There is controversy over the unanimous approval of the Hoboken cannabis dispensary Story Dispensary in Hoboken at the corner of 14th, and Hudson St. Local Samantha Silva owns it, according to her application.
Unfortunately, many locals complained at the last hearing with the infamous attitude of Not in My Backyard (NIMBY). Many people of means might like an idea in the abstract, like dense, affordable housing for working-class people or a cannabis dispensary, but are appalled that it might be near them in reality.
In Hoboken, like elsewhere, the main concerns are that it would bring down property value or somehow harm children.
There was also the idea that it would attract crime like a rival gang fighting them like in a movie or TV show.
The public is largely uneducated on the fact that only those 21 and older can even enter a dispensary and that the businesses are scrutinized to ensure upstanding individuals own them.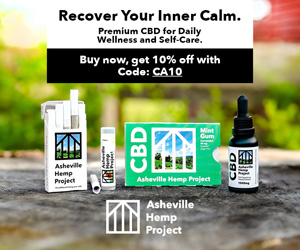 Second Ward Councilwoman Tiffanie Fisher, who supported Bhalla's opponent in the 2017 mayoral campaign, does not support the dispensary and complained about it on Twitter.
The anti-cannabis opposition has organized a petition against it. Fisher seems to have jumped on the bandwagon.
The problem with legalization is that an applicant needs to build community support every step of the way through political organizing along with conventionally preparing the business for local approval. It is also difficult for people to realize politicians have often been indifferent to the referendum results.
Hoboken Cannabis Board Attorney Ron Mondello noted some of the residents who complained lived nearby when it was a bar in the past. He noted that many of the residents were concerned that their property value might go down.
Some noted that Jersey City Mayor Steven Fulop's wife Jaclyn is a partner in the company that owns the 14th Street building.
Mondello said he was not aware Mrs. Fulop was involved in the application before the meeting.
Hoboken Cannabis Issues
In response to the opposition, Hoboken Mayor Ravi Bhalla wrote a letter to the public on cannabis.
"I believe it to be disingenuous for the Councilwoman, who voted to approve and write into law permitted areas for dispensaries, including on 14th Street, to now take the position that it is no longer an appropriate location within her Ward," Bhalla wrote.
"Second Ward Council Member Tiffanie Fisher did make the recommendation that some areas (zoned as Industrial) surrounding the Hudson Tea Building, Maxwell Place, Shipyard, and the Park & Garden buildings be excluded from the permitted areas. We incorporated the Councilwoman's feedback into the ordinance permitting cannabis dispensaries in Hoboken," he said. "My administration worked collaboratively with the City Council to craft legislation that would only permit medical and recreational dispensaries in certain areas of the City."
He noted the consensus of the Council was dispensaries should only be permitted in non-residential zones that were not primarily residential.
"My administration deferred to each Ward Councilmember to provide input into permitted locations for dispensaries, and some did, in fact, provide feedback to the city," he said.
‍Bhalla noted the locations where dispensaries can be sited were approved by a unanimous 9-0 City Council vote.
Thus, Fisher previously approved the location as part of a broader ordinance.
She admitted she was not paying attention at the time.
Bhalla noted Hoboken cannabis companies must consult with the police department regarding security plans, be at least 500 feet between dispensaries, cannot be on the same block as a school, and must close by 10 pm. And, of course, they must be licensed by the State before they open.
He also said applicants cannot apply yet for a lounge since the New Jersey Cannabis Regulatory Commission (NJCRC) is not accepting such applications yet.
"We must invest in restorative justice for minority communities, this is my commitment. It is also why I insisted that at least 75% of Hoboken's local tax revenue from cannabis sales be directed at assistance and rehabilitative services for minority communities," Bhalla said.
He noted Harmony Dispensary and the Terrapin Care Station medical cannabis dispensaries have been approved to operate in town.‍ Neither is open yet.
The application must also go before the Planning Board later, with notice provided Bhalla noted.
Bhalla noted that the Hoboken Cannabis Review Board got Story Dispensary to agree not to open a cannabis lounge. In addition, they must fund the salary of one Police Officer per year for the duration of the business, giving $50,000 a per year to Hoboken's Affordable Housing Trust Fund and an annual education program for Hoboken residents pertaining to cannabis consumption.
If an applicant essentially has to almost bribe a town to operate, it sets a bad precedent that favors those with the means to do so.
Bhalla also wants to cap dispensaries (medical and adult-use) in Hoboken to a maximum of six, with three per Ward for the six Wards of Hoboken.
"While noticing is required for any resident within 200 feet of a proposed dispensary for a Planning Board hearing, I believe notice should be required for those same residents for the initial Cannabis Review Board hearing, which precedes the Planning Board hearing," Bhalla said. "I also propose that any dispensary be prohibited from being located within 750 feet of any school or early childhood learning facility."
Thus, he would like to make the process even more complicated and arduous for small businesses. The process is already complicated: